Petition to remove Amber Heard from 'Aquaman 2' crosses 2M signatures amid domestic abuse allegations Amid the bitter court battle between actor Johnny Depp and his ex-wife Amber Heard, a petition on change.org is gaining traction. The petition, which calls for Heard to be dropped from the upcoming 'Aquaman 2' movie, has crossed the two-million signature mark. Jeanne Larson, who started the petition, said Heard had been "exposed as a domestic abuser" and canceling her appearance in 'Aquaman 2' would prevent her alleged abuse from being glamorized. "Amber Heard has been exposed as a domestic abuser by Johnny Depp," she said.
The petition stated, "In his lawsuit, Johnny Depp describes many incidents of domestic abuse that he suffered at the hands of his (then) wife Amber Heard, including one incident where she punched him twice in the face and another where she shattered his finger with a vodka bottle, and his finger had to be surgically reattached. He will bear the scar from that for the rest of his life. Also, Amber Heard was arrested in 2009 for abusing a former domestic partner, Tasya Van Ree, demonstrating a repeated pattern of abuse by Amber Heard."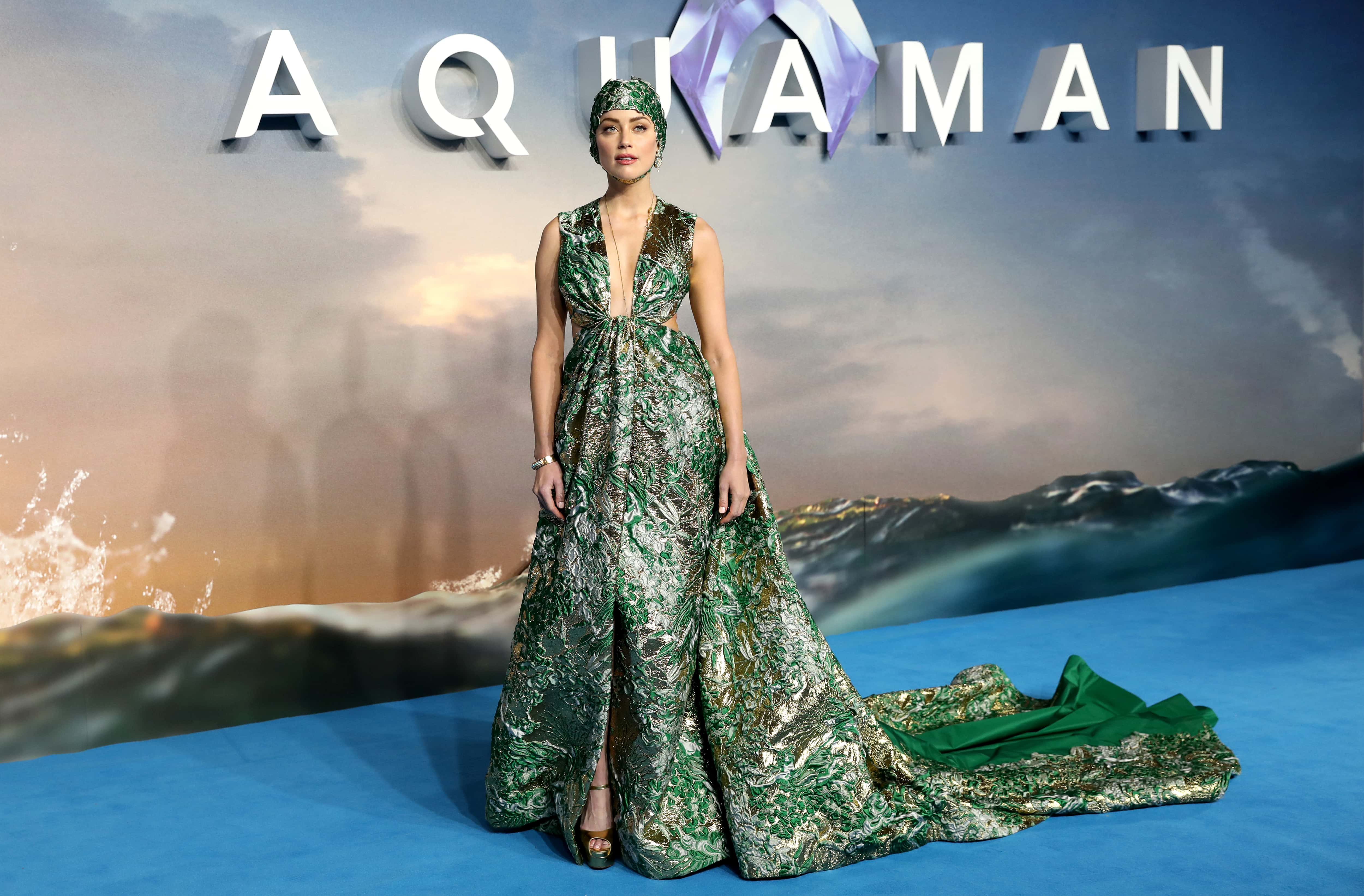 RELATED ARTICLES
Is Amber Heard's career over? Insiders say Hollywood has had ENOUGH of her erratic behavior
Amber Heard faces 4 years in jail as LAPD probes perjury in Johnny Depp domestic violence case: 'Lock her up'
"Since Heard's divorce from Johnny Depp, she has systematically crusaded to ruin Depp in Hollywood, repeating multiple accounts of fake incidents in which she had actually abused Johnny Depp, but lied and created false accounts of him being the abuser. About the incident during which she shattered the bones in Johnny Depp's finger and nearly severed it, causing Depp to require surgery to reattach and repair it. They must not ignore the suffering of Heard's victims, and must not glamorize a domestic abuser. Men are victims of domestic abuse, just like women. This must be recognized, and action must be taken to prevent a known abuser from being celebrated within the entertainment industry. Do the right thing. Remove Amber Heard from 'Aquaman 2', the petition further stated.
Depp, who played the role of Captain Jack Sparrow in 'The Pirates of the Caribbean' franchise, was dropped by Disney in the fifth installment after allegations that he had abused his ex-wife. Fans also undoubtedly view the petition as reparations for Depp being dropped by Disney in his role as Captain Jack Sparrow in the fifth 'Pirates of the Caribbean' movie after Heard accused him of abuse. On Wednesday, April 27, a former agent for Depp testified that the emotional trauma of Heard's abuse allegations had cost him the film franchise.
Christian Carino, a talent agent at Creative Artists Agency, appeared by video deposition at Depp's defamation trial. Carino testified that it became clear, though conversations with producer Jerry Bruckheimer and CAA co-chair Bryan Lourd, that Disney had decided it could not continue to employ Depp. He said that the abuse claims were never openly discussed as the reason, but that it was simply "understood" within the industry. Carino was vague about when Disney decided not to hire Depp for a potential sixth 'Pirates' movie, which remains in limbo, saying at first that he could not specify even the year when it occurred.
The timing of that decision is a key issue in the case. Depp's lawyers contend that it came just days after Heard published an op-ed, on December 18, 2018, in which she referred to herself as a "public figure representing domestic abuse." Heard's lawyers argue that the decision was actually made earlier. On Monday, April 25, Depp told the court he was surprised and felt "betrayed" Disney dropped him after Heard's allegations in the Washington Post. He said: "I didn't quite understand how after that long relationship and quite a successful relationship certainly for Disney that suddenly I was guilty until proven innocent."
The news comes as she and Depp — who were married from 2015 to 2017 — are embroiled in an ongoing court battle to determine if Depp was defamed by Heard's 2018 Washington Post essay in which she accused Depp of abuse.
Share this article:
Johnny Depp fans' petition for Amber Heard's removal from 'Aquaman 2' passes 2M signatures