'How do you prove a negative?' Johnny Depp and Amber Heard could BOTH LOSE case, say experts Johnny Depp's casual and seemingly irreverent behavior in court could jeopardize his $50 million defamation suit against ex-wife Amber Heard, but it's likely that both parties will lose their bids, legal experts believe.
The 'Edward Scissorhands' star, 58, may have won in the court of public opinion with his witty remarks and calm disposition throughout the high-profile trial, but legal analysts have warned that Depp's "smartass" comments could make him appear "unsympathetic" to the jury and that his apparent snickering and joking during his ex-wife's testimony could make him less "likable." Experts also predicted that both sides could potentially lose considering neither has met the standard for defamation yet.
RELATED ARTICLES
Johnny Depp heads to Europe as defamation case against Amber Heard goes down to the wire
'Women have failed': Blogger Constance Hall BLASTS Johnny Depp fans for 'degrading' Amber Heard
The 'Pirates of the Caribbean' star, 58, sued his ex-wife, 36, for $50 million claiming a Washington Post op-ed she penned in 2018 painted him as a domestic abuser. While Depp wasn't mentioned by name, his lawyers have argued the essay clearly pointed to the abuse allegations Heard made when she filed for divorce in 2016. The 'Aquaman' actress has filed a counterclaim of $100 million accusing her ex-husband of running a "smear campaign" to ruin her career. Court proceedings in Fairfax, Virginia were adjourned on May 5 and will resume on Monday, May 16.
The jury heard sensational testimony over the first four weeks of the case, including claims that Depp headbutted Heard and sexually assaulted her with a glass bottle. Those following the case grew a liking towards Depp after a series of light moments, including his joke when asked about his drinking habits, "Isn't happy hour any time?" The actor was also seen shaking his head dismissively and laughing at some of his ex-wife's claims in court.
Virginia lawyer Lee Berlik said Depp could be sabotaging his case with his conduct while Heard gave her emotional testimony. "In Fairfax, Virginia we don't get a lot of celebrity trials," Berlik told the Daily Mail. "In a normal case where nobody knows the parties and you have somebody suing his wife for $100million, you don't want to see that person giggling and chuckling to himself and making smart-ass comments on the witness stand. You want the jury to sympathize with your client and they have to be likable for that. If you're acting like this is just fun and games that could turn a lot of people off. But I don't know how Johnny Depp being Johnny Depp changes that. Normal people aren't met by 100 screaming fans as they enter the courtroom. I think it will turn some people on the jury off but will it turn all of them off?" Berlik added, "Amber Heard was sitting up straight and focused on Depp and making a neutral expression but online people have been saying she's giving him the evil eye."
Defamation lawyer Steven Krieger, who is also based in Virginia, said that Heard's stoic disposition could create hurdles for her too. "It wouldn't surprise me if there was at least one juror who found each of their reactions to be inappropriate or not credible or in some way negative," Krieger told the newspaper. "As for Depp, you don't want to appear to a jury that you're making jokes, snickering, or not taking this seriously. As for Heard, you don't want to be staring straight ahead with a deadpan expression on your face. Both should be trying to appear sympathetic, humane, and like the victim." Krieger added, "If you're trying to prepare your clients for a jury trial you want to have some physical disposition in between what both of them have been doing."
While the case has dominated the news cycle due to explosive claims from both sides, neither party could win the case at this point because each has yet to meet the legal threshold for defamation. If the jury finds "just a single act of abuse by Johnny Depp against Amber Heard," they would find her op-ed truthful, and Depp would likely lose the trial. "Most of what I'm hearing so far is about all kinds of details about all sorts of incidents with fingers getting chopped off and people pooping in beds and doing cocaine," Berlik noted. "But when you read the op-ed there's not a lot in there and I'd expect Heard's lawyer to instruct the jury very carefully about what this case is really about."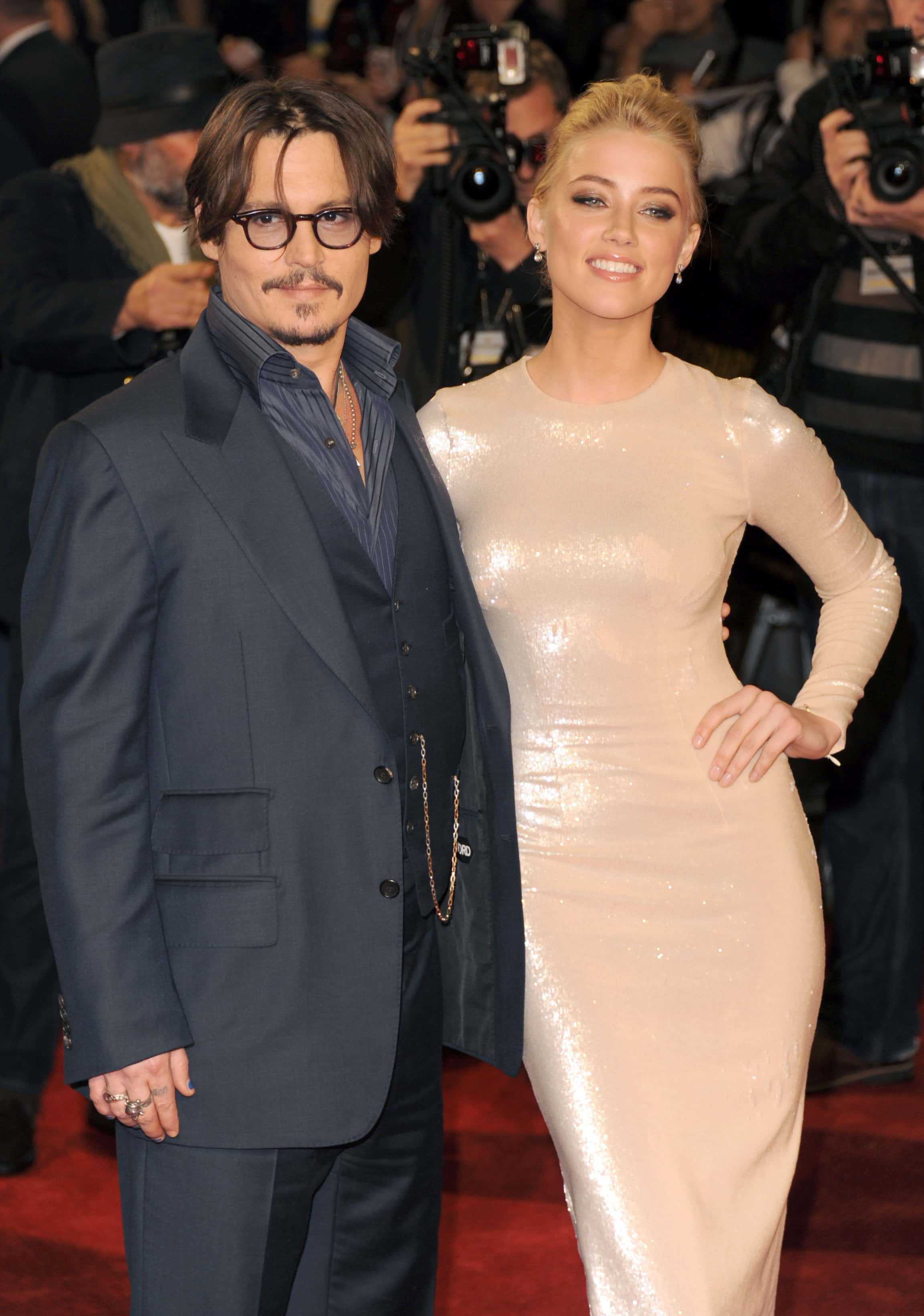 Meanwhile, Berlik called Heard's lawsuit a "kneejerk reaction" that was based on comments by Depp's lawyer that denied the claims in her op-ed. According to the lawyer, comments cited in Heard's counterclaim do not have the "same sting as a real defamatory comment." Berlik said "both sides will walk away empty-handed" if the jury does its job and looks past the celebrity participants. "I don't think either side will get anything," he predicted.
Krieger also felt both Depp and Heard had "very difficult defamation cases to win." He noted how Depp bears the burden of proof and has to convince the jury he wasn't abusive, meaning he has to effectively prove a negative. "How do you prove a negative? It's very challenging," Krieger said. However, many are awaiting the jury's reaction after Heard admitted in her testimony that she hit Depp in defense of her sister, as she has claimed. "If the jury finds that she beat him up, it definitely could muddy the waters because a jury may decide that Amber's testimony about how she was abused is less credible if she's also abused Johnny," Krieger explained.
Whatever the outcome of the case, it will likely be appealed to the Virginia Supreme Court, according to Berlik.