Who is Jodi Montgomery? Britney Spears wants care manager to take over conservatorship from dad Jamie Spears
Jodi Montgomery served temporarily as Britney's conservator when her father Jamie Spears was diagnosed with serious health issues in September 2019 Jodi Montogomery is the temporary care manger for Britney Spears (Pais Montogomery Fiduciary, Getty Images)
As the #FreeBritney movement gains momentum among thousands of her fans from across the world, meanwhile, the pop singer is reportedly hoping that her care manager Jodi Montgomery takes over her conservatorship. Britney Spears is presently fighting an elaborate legal battle to remove her father Jamie Spears from the position of her conservator and thereby prevent him from controlling her finances or estate.
According to court documents obtained by HollywoodLife, the 39-year-old singer's lawyer Samuel Ingham has requested that her father fully resigns from the conservatorship and her temporary care manager Jodi Montgomery be made permanent in the position. The hearing about the same is scheduled for April 27, 2021.
READ MORE
Britney Spears to appear in court over conservatorship status, fans say, 'Free her, let her make own decisions'
Britney Spears goes on 'indefinite hiatus' after her father 'almost dies' from ruptured colon
The court petition filed by Britney's lawyer states, "Petitioner has requested the resignation of the current conservator of her person, James P. Spears, who temporarily relinquished his powers effective as of September 9, 2019. The within petition requests his replacement by Jodi Pais Montgomery, who has acted as temporary conservator of her person since that date."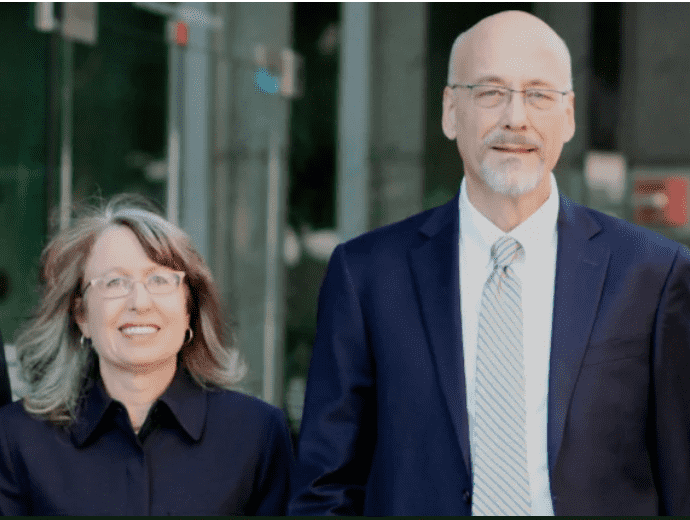 Who is Jodi Montgomery?
In September 2019, Jodi first came into prominence in relation to the singer, after she temporarily replaced the singer's father Jamie Spears as her conservator when he was facing health issues. He returned to exercise control over her $60 million estates and career after Jodi's temporary conservatorship ended on January 31, 2020.
However, following the incident of Jamie abusing Britney's 13-year-old son Kevin, he willingly stepped down as her conservator. He was legally blocked from seeing his grandsons for three years. It was this incident that prompted Britney to take immediate legal action for removing her father as her conservator. A court hearing from February 2021 kept Jamie as her co-conservator.
Meanwhile, Jodi had continued to remain in charge of Britney's 'person' where she assists her with medical and health decisions. As her care manager, Jodi maintains a track of Britney's health, medical records while managing payments and medical insurance as well. She also regularly communicates with healthcare professionals on her behalf.
In her professional domain, Jodi is an experienced conservator who co-manages her fiduciary firm 'Pais Montgomery Fiduciary' along with her husband Jack Montgomery. Based in Southern California, the firm offers "expertise in managing businesses, working with limited partnerships, resolving contentious family issues, maximizing and protecting the value of intellectual property rights, managing real property assets, and developing and executing plans to optimize trust finances," as stated on the company's website.
She had also served as a counselor with AIDS Centers Pasadena as well as volunteered with the Special Olympics.
According to US Weekly, Britney shares a good rapport with Jodi and feels more 'hopeful' about taking the right steps in the future with her around. TMZ has reported that even Jamie is seemingly happy for Jodi to take on the role.