'Jersey Shore: Family Vacation' fans want Snooki out! The infamous wedding speech presented by Nicole "Snooki" Polizzi, Jenni "JWoww" Farley, and Deena Cortese at Angelina Pivarnick and Chris Larangeira's wedding ended up creating a wedge between the ladies. Angelina hated the fact that her co-stars decided to use her wedding day to disrespect and publicly humiliate her. The boys were very upset watching the tension among their family members and worked really hard to fix it.
Eventually, they managed to mend the strained relationship between Angelina, Deena, and Jenni after putting in a lot of effort. Everything seemed to be going well until Snooki landed. Snooki and her drunk alter-ego Drenn managed to almost undo all the progress that Deena, Jenni, and Angelina made in fixing their friendship. Snooki came down to Pocono to celebrate Jenni's birthday. Once she began drinking her mean alter-ego Drenn awakened and began trying to provoke Angelina. From throwing food at her to passing inappropriate comments, Drenn tried everything to get a reaction out of Angelina.
RELATED ARTICLES
'Jersey Shore: Family Vacation': Angelina is blamed for 'fueling death threats' against Jenni, Deena and Nicole
How did Angelina Pivarnick meet Chris Larangeira? A look at 'Jersey Shore' star's net worth and 15 relationships
Angelina decided to be a bigger person and not take the bait. She ignored all of Drenn/ Snooki's attempts at provoking her to ensure that there was no drama at Jenni's party. However, she was extremely triggered by one of the snide comments that Snooki made to her husband Chris. Snooki told Chris that he deserved a better wife as Angelina treats him very poorly. Both Angelina and Chris were hurt on hearing Snooki's statement but didn't react to it.
The next morning Angelina confided in Jenni and Deena about what Snooki told Chris. She felt that Snooki had some problem with her and was using her drinking as an excuse to lash out at her. The ladies agreed with Angelina and assured her that they would have her back if she decides to discuss this issue with Snooki. So the upcoming episode might feature Snooki and Angelina sitting down to hash it all out. But fans fear that it might not go down smoothly and end up in an ugly fight. A fan tweeted, "I'm afraid Snooki and Angelina might brawl #JSFamilyVacation." Another fan wrote, "Yeah snooki shouldn't have done that telling her husband that #JSFamilyVacation."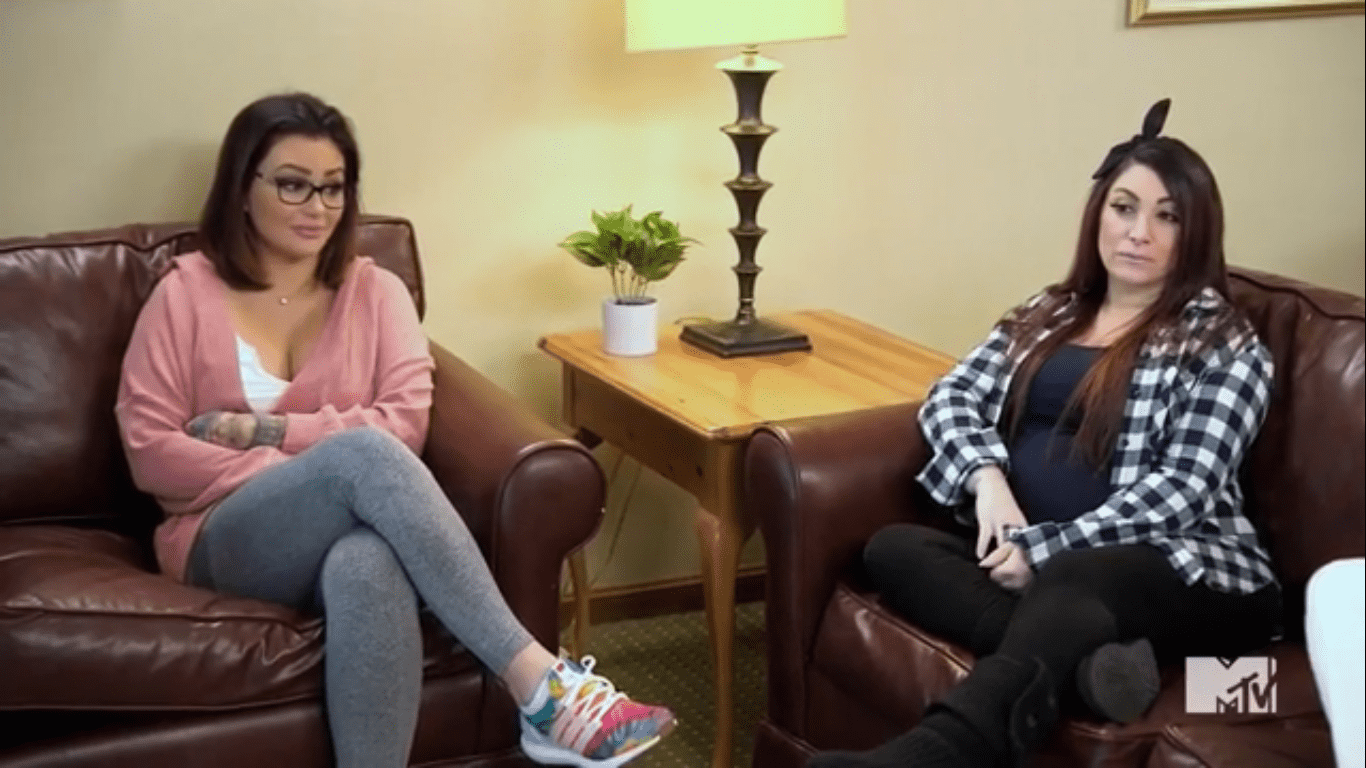 Many fans also called out Snooki for her making inappropriate comments about Angelina- Chris's marriage. A fan shared, "As of right now, I have no respect for @snooki #JSFamilyVacation." Another fan expressed, "I'll agree with @DeenaNicoleMTV and @JENNIWOWW. @angelinamtvjs and @snooki need to have a conversation without alcohol. #JerseyShore #jerseyshorefamilyvacation #JSFamilyVacation." "Can we not have @snooki on the show anymore? Like at all? Things were MUCH BETTER without her #JSFamilyVacation," wondered a fan.
'Jersey Shore: Family Vacation' airs every Thursday at 8/7c on MTV.