Epstein told 14-year-old he was a 'big AIDS activist' after she lost her father to disease, then raped her without condom One of Jeffrey Epstein's victims, Jennifer Araoz, in her account of her ordeal, detailed how the registered sex offender spent months grooming her when she was 14-years-old before forcibly raping her.
Araoz also said that the investor billionaire used her father's recent death from an AIDS-related illness to get close to her when she was in school.
Epstein was arrested by federal agents last Sunday in New Jersey after his return from a Paris trip and was charged with child sex trafficking in violation of Title 18, United States Code, Section 1591. He is suspected of sex trafficking minors in Florida and New York.
The new charges against the billionaire suggest the Department of Justice's attempt to redeem its 2008 decision where a top federal prosecutor cut a questionable plea deal with the investor accused of engaging in sex with dozens of underage girls.
Araoz, now 32, said she was 14 when a member of Epstein's staff "recruited" her from her Upper East Side high school in 2001. Araoz, in her filings, said, she was approached by Epstein's assistant, a brunette woman, in 2001, who was friendly to her and seemed to sense that the teen was lost.
The 14-year-old at the time was still mourning the death of her father who had died of AIDS two years ago.
Araoz said that she was vulnerable at the time and, the first time she spoke to Epstein's assistant, she asked the teen about her family and their finances.
The assistant then told her of Epstein and described him as "very powerful."
"He's very wealthy, he's a great guy," the assistant reportedly told Araoz. "He's almost like a fatherly figure to her, which had meaning for me at that time because I was maybe longing for that," Araoz said.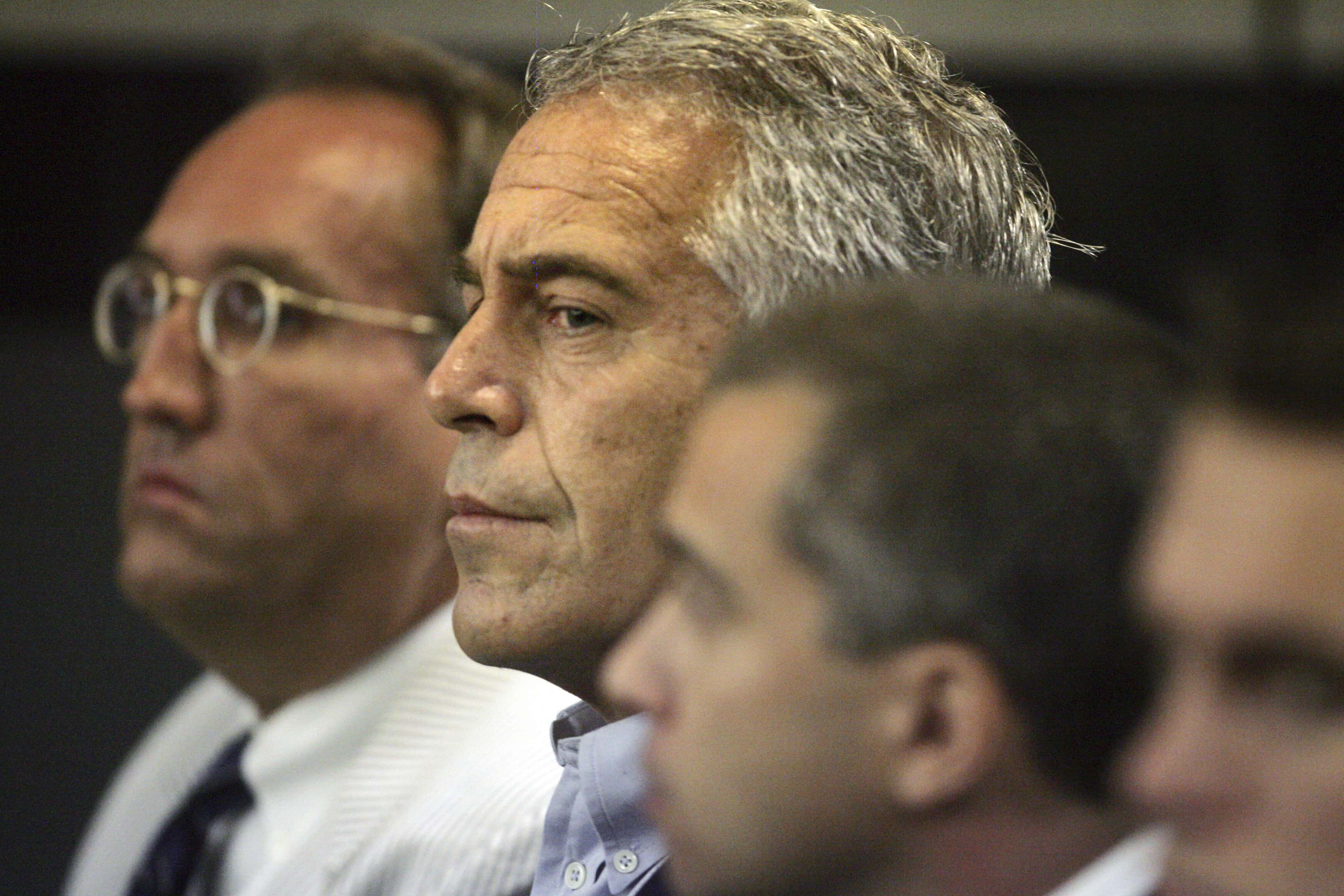 The woman, a few weeks later, persuaded her to meet Epstein, who spent more than a month giving her hundreds of dollars and gifts including a camera while claiming to be a "big AIDS activist" to get closer to her, the lawsuit claimed.
After showering her with money and gifts, he asked the teen to give him a naked massage as he masturbated, the Daily Mail reported.
She revealed that, when she was alone with Epstein, he took her to a room in the house he called his 'favorite' which had a massage table. He then forced her to strip down to her underwear and perform massages on him while he masturbated. She claimed that he gave her $300 after that and told her "Here's a little something to help you out. I take care of the people I care about."
Araoz said that these massages continued for several months until the fall of 2002, when he brought her onto the table and 'forcefully raped her', she claimed. She was 15 at the time.
"Araoz was petrified, felt trapped and didn't know what to do, so she just did as she was told. Epstein held her tightly and forcibly raped her," the suit claimed, noting that "Epstein did not use a condom."
Araoz said that she ran out of the house after that and never went back again. She reportedly left school to avoid Esptein, and that is how her downward spiral began and ended with her dropping out of school altogether, resulting in emotional injuries for which the 32-year-old is now seeking damages.
Share this article:
jeffrey Epstein 14 year old teen big AIDS activist father disease rape without condom