New Jeffrey Epstein accuser says he 'forcefully raped her' when she was 14 after his staff picked her from outside her high school Another victim has come forward to accuse billionaire-investor and registered sex offender Jeffrey Epstein of sexual abuse.
The woman, 32-year-old Jennifer Araoz, said she was 14 when a member of Epstein's staff 'recruited' her from her Upper East Side high school in 2001, according to reports.
The school was nearly eight blocks away from his Upper East Side mansion which was raided by authorities this weekend.
Epstein was arrested by federal agents last Sunday in New Jersey after his return from a Paris trip and was charged with child sex trafficking in violation of Title 18, United States Code, Section 1591. He is suspected of sex trafficking minors in Florida and New York.
The new charges against the billionaire suggest the Department of Justice's attempt to redeem its 2008 decision where a top federal prosecutor cut a questionable plea deal with the investor accused of engaging in sex with dozens of underage girls.
Araoz, speaking to NBC's Today for the first time, said that a woman who approached her outside her school told her that she knew a kind man called Jeffrey Epstein who could help her and took her to his townhouse to meet him after approaching her at the school multiple times and even offering to buy her soda.
She revealed that, when she was alone with Epstein, he took her to a room in the house he called his 'favorite' which had a massage table.
He then forced her to strip down to her underwear and perform massages on him while he masturbated. She claimed that he gave her $300 after that.
Araoz, on Wednesday, said that these massages continued for several months until the fall of 2002, when he brought her onto the table and 'forcefully raped her', she claimed. She was 15 at the time.
Araoz told the network that she ran out of the house after that and never went back again.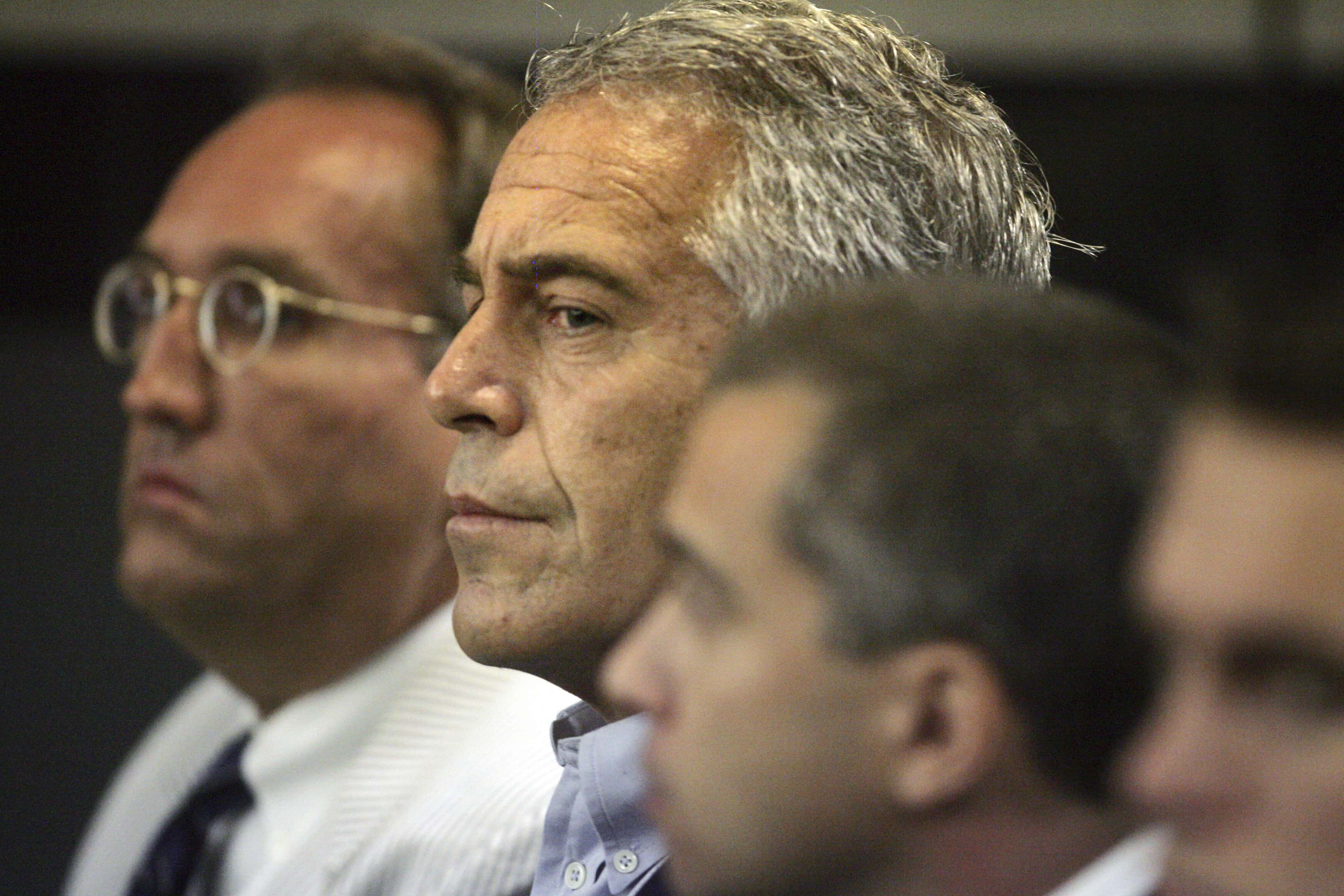 "He forcefully raped me and knew exactly what he was doing and I don't think he cared," she said. "If I wasn't afraid to come forward sooner then maybe he wouldn't have done it to other girls. I feel really guilty," she added.
Epstein's lawyers, however, questioned Araoz's credibility, claiming that she approached them through her own attorneys last year and attempted to arrange an out-of-court settlement but no agreement was reached between them.
Araoz is now considering filing a lawsuit against the billionaire, however, she wants to know more about other allegations against him.
Araoz was reportedly recruited by Epstein's assistant, a brunette woman, in 2001, who was friendly to her and seemed to sense that the teen was lost.
The 14-year-old at the time was still mourning the death of her father who had died of AIDS two years ago. She said that she was vulnerable at the time and the first time she spoke to Epstein's assistant, she asked her about her family and their finances. The assistant then told her of Epstein and described him as 'very powerful.' "He's very wealthy, he's a great guy," the assistant reportedly told Araoz. "He's almost like a fatherly figure to her, which had meaning for me at that time because I was maybe longing for that," Araoz said.