Who is Dr Jay Bhattacharya? Fox News guest says Dr Anthony Fauci is 'no 1 anti-vaxxer' for mask-wearing advocacy
"He [Dr Fauci] was wearing a mask but he's been vaccinated. I don't really understand what he's trying to do," said Dr Bhattacharya said on 'The Ingraham Angle' Dr Jay Bhattacharya is criticising Dr Anthony Fauci for wearing masks (Getty Images/Twitter)
Just days after sparking one controversy, Dr Jay Bhattacharya has thrown himself into a new one, this time by criticizing fellow doctor Anthony Fauci for his enthusiastic advocacy to support mask-wearing.
During a Thursday night Fox News appearance on April 15, Bhattacharya claimed that the nation's top infectious disease expert Dr Anthony Fauci was actually America's "No. 1 anti-vaxxer." You might recall Bhattacharya from a few days ago when he took part in Gov Ron DeSantis' coronavirus panel discussion - a video that was later pulled from YouTube for Covid-19 misinformation.
RELATED ARTICLES
Ron DeSantis slams '60 Minutes' for deceptively editing vaccine rollout response: 'It's a political narrative'
What are Florida's real Covid-19 numbers? Gov Ron DeSantis slammed for saying he will ban 'vaccine passports'
It was during his appearance on 'The Ingraham Angle' when host Laura Ingraham asked Bhattacharya, who appeared alongside Rep Jim Jordan (R-OH), why Dr Fauci wouldn't give a "specific number" of Covid-19 cases he'd be comfortable with to return to 'normal'. "No number other than zero that will satisfy him," he responded.
This came just hours after the chief Biden medical adviser was involved in a heated exchange with Jordan over when Americans will have their "liberties" back.
'No 1 anti-vaxxer'
During the episode, Bhattacharya went on to add that the country has apparently already vaccinated enough of the vulnerable population to fully reopen. In order to drive his point further, he took a page from Tucker Carlson's book, who had earlier claimed that Fauci's mask-wearing advocacy suggested to Americans that the vaccines "don't work."
"Dr. Fauci is probably the No 1 anti-vaxxer in the country, in some sense," he said on the show. "Because he has modeled behavior that has made people think the vaccine won't give you back your life. It will, it's an incredibly effective vaccine. He was wearing a mask but he's been vaccinated. I don't really understand what he's trying to do."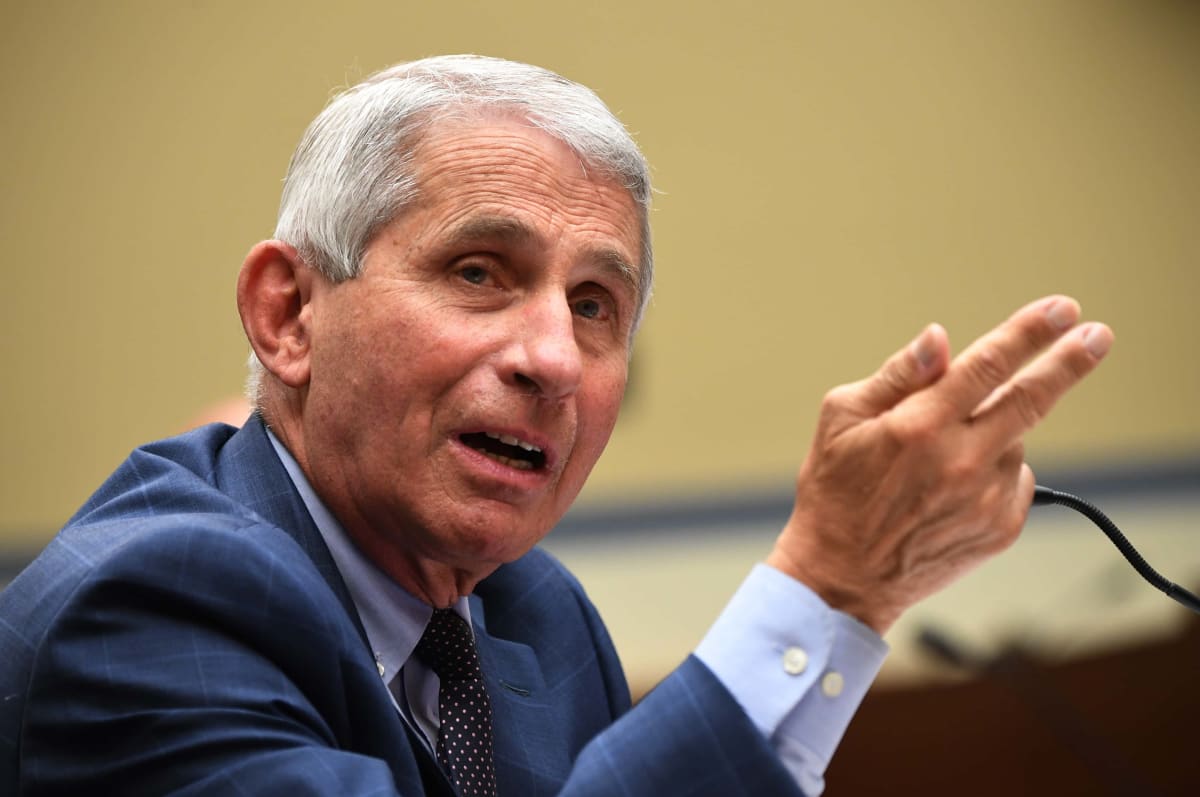 Who is Dr Jay Bhattacharya?
Dr Bhattacharya, a Professor of Medicine at Stanford University, is one of the co-authors of the controversial Great Barrington Declaration on herd immunity alongside another Standford University professor Dr. Scott W Atlas. According to an article in the New York Times, the declaration is "a manifesto urging reliance on 'herd immunity' without lockdowns."
According to his official page on the Stanford website, Dr Bhattacharya's research focuses on "the economics of health care around the world with a particular emphasis on the health and well-being of vulnerable populations".
Earlier this month, he was one of the scientists who were a part of a video of Florida Gov Ron DeSantis alongside a panel of scientists - including Oxford epidemiologist Dr. Sunetra Gupta, Harvard professor Dr. Martin Kulldorff, and Dr. Scott Atlas and Dr. Jay Bhattacharya from Stanford University - apparently doling out Covid-19 misinformation.
In the video, the medical experts questioned the effectiveness of having children wear masks to stop the spread of COVID-19. In the video, Dr Bhattacharya said it is "developmentally inappropriate" for children to wear masks and that it "just doesn't help on the disease spread." In addition to that, he said, "I think it's absolutely not the right thing to do… if we went back a year, a lot of experts would say that wearing masks for the general public is not evidence-based." The video has since been pulled from YouTube.
He claimed on the show that authorities have managed to vaccinate enough people for the nation to fully re-open - roughly 76 million Americans have been fully vaccinated. But latest news reports have something else to say. The country is dealing with a new wave that has seen a surge in hospitalizations and the number of cases.