Sweet Magnolias: How Jamie Lynn Spears embraced motherhood at 16 and made a stirring Netflix comeback at 29 Growing up in the shadow of your famous sibling isn't exactly ideal, especially when the said sibling is world-renowned pop star Britney Spears.
You can imagine how it may have been on young Jamie Lynn Spears. She wanted to free herself of the perks that easily came with being the youngest of the Spears clan and make a name for herself devoid of any nepotistic influence.
At 29, looks like Jamie Lynn is now more in command of her life. The singer-actress is gearing up to appear in the upcoming Netflix adaptation of romantic-drama series 'Sweet Magnolias', and this could possibly be her second chance at an acting breakthrough. She will portray Noreen Fitzgibbons, who according to the Netflix synopsis is "a young woman who is determined to build a new life for herself after a series of bad choices."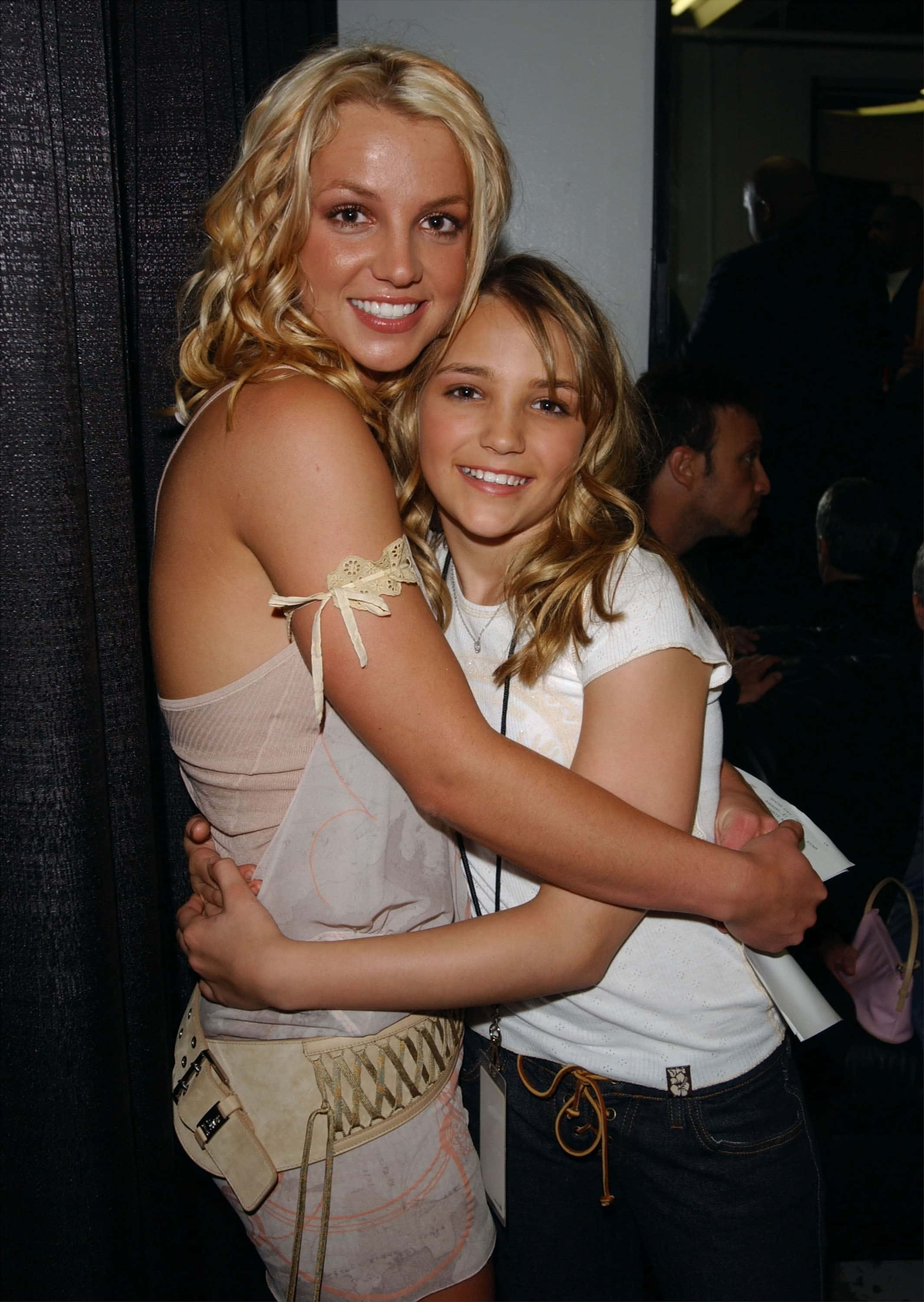 We say second chance because her first was not exactly a bed roses as many may have thought.
Jamie Lynn has had it rough, yet it seems like she's determined to follow her own path by drawing the rights cards from her deck and making fresh lemonade out of the lemons handed to her. She first started her career with Nickelodeon, headline the teen sitcom 'Zoey 101', as Zoey in 2005. Prior to being picked up by the popular kids' channel, she would often tag along with her sister on commercial shoots and performances. In the 2002 film 'Crossroads' that starred her sister, she played the younger version of Britney's character. However, it was her role in 'Zoey 101' that established her as a household name in the US and made her a popular teen celebrity. Things seemed to be looking up for her.
However, in 2007, she dropped a major bombshell, when she announced that she was pregnant with her then-boyfriend, Casey Aldridge's child at age 16. Just like any teen mom, she came under rigorous public and media scrutiny, while the paparazzi and rumor mills ran wild. At some point, it got so bad that she was forced to isolate herself until after the mayhem that broke out after her public pregnancy announcement had died down. People went as far as to blame Jamie Lynn for an increase in teenage pregnancies, at the time.
Not to mention, fans of 'Zoey 101' blamed her for the show coming to an end. However, Jamie Lynn had clarified last year that it wasn't her pregnancy that ended the show and that she would not have renewed her contract even if she wasn't. In a now-deleted Instagram post, she celebrated the 14-year anniversary of 'Zoey 101' and captioned the post, "14 years later...still a jam. #itdidNOTendbecauseofpregnancy #contractwasfinished.
Her daughter, Maddie Briann was born the following year when Jamie Lynn was 17 and the press swarmed around her and her newborn like bees. She was approached for numerous interviews, featured in full-length page-spreads with photos of her cuddling her daughter and constantly monitored by the media to the point that they made up baseless articles of her and Casey trying for a second baby already, despite her being in postpartum.
Casey and she called it quits later on, after being engaged for a few years, and yet again the media never let her take a chill pill. In 2010, Jamie Lynn decided to move to Nashville to pursue a career in country music and released her debut album 'The Journey' in 2014. That same year she married businessman Jamie Watson, after having dating on and off since 2010 and gave birth to the couple's daughter Ivey Joan in 2018.
Jamie Lynn's plan was always to focus on music. Jamie Lynn's song "Sleepover" came out in 2016 and sister Britney and brother Bryan Spears had introduced her when she performed at the Grand Ole Opry for the first time that March. From then on, there has been no looking back for the determined singer and actress. "I'm not just a child star, and I'm not just someone's sister," she reflected, "and I'm not just a teen mom."
As a result of her growing celebrity status, privacy has always been hard to come by. Nevertheless, Jamie Lynn has managed to keep out of the spotlight for most of her life. She became a bit reclusive over the years, trying to shield her family away from the prying eyes of the media, so her children can have a proper, and unbothered upbringing without being constantly hounded by the paps. The one thing we can ascertain is despite the hardships she has faced as a teenager who was forced to grow up too fast, too soon, she has led quite a happy life and continues to do the same.
In an interview to Maria Menounos this month on a podcast, Jamie Lynn shared how she navigated those troublesome years and why she really left show business. She revealed she decided to take a step back and retire from the public eye when she realized that the lack of privacy could impact her negatively. Watching her sister Britney being hounded by the paparazzi only cemented her belief. Recalling the time she was pregnant with her first child she said: "I didn't want to create that lifestyle and I knew staying in Hollywood – the circus that would have been around me as a young teen mom, it would have been the best show for the media ever."
"Thankfully, just staying away long enough, everything was able to die down. I just think that was my time of saying, 'I don't think that I can grow up properly this way.' I needed to get away and grow up. Because you can't expect yourself not to make mistakes, and with the kind of scrutiny that I had seen with my sister, I don't think I can do that in front of the whole world."
Spears returns to acting almost 12 years since the end of 'Zoey 101', and the character description of her new role has us anticipating her on-screen presence. 'Sweet Magnolias' premieres May 19, on Netflix.