Israel-Palestine conflict: From Ismail Haniyeh to Mahmoud Abbas, here's all about the major Palestinian players The situation in Middle East has plummeted with Israel locking horns with Palestinian militants over firing rockets and launching a counter-assault in Gaza. Israel's military has claimed that its air and ground forces had not entered Gaza even as video from Gaza City has shown the night sky lit up by explosions from its artillery and airstrikes. More than 110 people have been killed in Gaza while eight have died in Israel since the conflict escalated on Monday, May 10. Also, Jewish and Israeli-Arab mobs have been fighting within Israel, forcing Israeli President Reuven Rivlin warning of a civil war.
The weeklong violence in Gaza and Israel, which is the worst since 2014, has been triggered by clashes between Palestinians and Israeli police at a holy hilltop compound in East Jerusalem. The radical Hamas demanded Israel to remove its police from the site which is revered by both Muslims and Jews as well as from Sheikh Jarrah, a predominantly Arab district nearby where Palestinian families face eviction by Jewish settlers. Hamas launched thousands of rockets into Israel from the Gaza Strip which it governs after the Jewish state ignored the ultimatum. Israel retaliated by targeting Hamas positions in Gaza and tensions soon escalated across Israeli and Palestinian territories.
RELATED ARTICLES
Ilhan Omar accuses Israel of 'terrorism' after Gaza air strikes, Internet says 'how long will they suffer'
What is Palestinian Situation? Antony Blinken brutally slammed for disgusting way to address Israel's 'apartheid'
Who are the Palestinian players at play?
The Israel-Palestine issue is an age-old one. The Palestinians originated as Arab-speaking Muslims under the former Ottoman Empire. They are also considered to have descended from Mamelukes or soldier-slaves of Egyptian Arabs. They are mostly Sunni Muslims and hope to reclaim the Gaza Strip and West Bank regions as their territory. They argue that their people have been residing in the region for centuries and the Israeli Jews can not make them vacate their land. However, their blood-spilling struggle against Israel has so far failed to win the Palestinians a formal territory of their own.
Yet, the Palestinian side has not given up the effort and there are some key players. It is true that the Palestinians do not have a leader of the stature of Yasser Arafat in their ranks anymore but there are yet leaders who have taken on a mighty military force like Israel.
Hamas
Hamas, which is also called the Islamic Resistance Movement, is an extremist political party that is mostly operational in the Gaza Strip. Founded in 1987, Hamas (meaning zeal, strength or bravery in Arabic) was originally the Palestinian branch of Muslim Brotherhood. In early 2006, it gained a majority of seats in the Palestinian Legislature. It refuses to recognize Israel as a state and has been behind several attacks carried out on the latter's territory. Ismail Haniyeh is the chief of Hamas's political bureau and on Tuesday, May 11, he declared Hamas as victorious in the ongoing conflict with Israel.
The former prime minister of the Palestinian National Authority (PNA) succeeded Khaled Meshal as Hamas' political chief in 2017. A recent opinion piece in BloombergQuint, however, said that Hamas always claims to win the wars it actually loses. It said: "In 2012, after suffering a humiliating defeat to Israel, a popular perfume appeared in a shop in Gaza named for the Hamas missile that reached Tel Aviv. The shop owner said it commemorated a military "victory" that left much of Gaza in shambles."
It also said that Israel this time has a very effective rocket defense system that has nullified most of Hamas' rockets midway. The piece said that even if some of them managed to get through, it seems they have not managed to break the will of the Israeli people and rather has unified Israel's government behind its polarizing prime minister, Benjamin Netanhayu.
Ismail Haniyeh
Ismail Haniyeh, one of the prominent faces of Hamas, was born in 1962 to a couple who had fled their homes near what is now Ashkelon in Israel, during the 1948 Arab-Israeli War. In 1987, he graduated from the Islamic University of Gaza, where he became active with Islamic student movements.
Two years later, Haniyeh, who was already a member of Hamas then, was imprisoned for three years by Israeli authorities for taking part in the first Intifada. In 1992, Haniyeh was released and deported to Lebanon with Hamas spiritual leader and co-founder Sheikh Ahmed Yassin and others. He returned to Gaza the following year and became the dean of the Islamic University. In 1997, he became Yassin's assistant. He subsequently rose through the ranks and was reportedly involved in terrorist attacks against Israeli citizens. The Israeli Air Force targeted Haniyeh in 2003 after a suicide bombing in Jerusalem but he escaped unhurt. He currently lives outside the strip.
Mohammad Deif
While announcing the 'victory' of Hamas earlier this week, Haniyeh said the warning issued by Mohammad Deif to Israel related to Sheikh Jarrah has come to be true. Deif is the chief of staff and supreme military commander of Izz ad-Din al-Qassam Brigades, Hamas's military wing. Born as Mohammed Diab Ibrahim al-Masri in Khan Younis in southern Gaza Strip, the 55-year-old Deif joined Hamas in 1990 and has been one of Israel's most wanted men since 1995 for his direct involvement in militant attacks like killing of Israel Defense Forces personnel, suicide bombings etc.
In August 2014, Israel attempted to kill Deif through an airstrike and although his immediate family was killed, he was not. In 2015, the US state department added Deif to its list of Specially Designated Global Terrorists. The latest clashes proliferated in East Jerusalem after Deif made a rare public remark saying Israel would "pay a heavy price" if it evicted Palestinian residents from their homes in Sheikh Jarrah. He said he was issuing a "clear, final warning" that Hamas would "not stand by helplessly".
Fatah
Fatah is a pro-Palestinian political party which also operates mostly in the West Bank. The group was originally set up in the 1950s under the Palestinian Liberation Organization and late Arafat. It lost to Hamas in the 2006 elections and has been Palestine's main opposition party. Fatah, which is known for its conflict with Hamas since the 2006 election loss, is generally considered to have had a deep involvement in revolutionary struggle in the past and maintained a number of militant groups. Fatah had been closely identified with Arafat till his death in 2004. Farouk Kaddoumi succeeded Arafat as the chairman of Fatah and continued till 2009 when Mahmoud Abbas, the president of the PNA, was elected its chairman. Since Arafat's death, Fatah has seen a rise of factionalism in its ranks.
Mahmoud Abbas
The 85-year-old Abbas, who has been serving as the president of the PNA since 2005, is considered a fairly moderate leader whose policies are often paralyzed by the friction between Hamas and Fatah. Abbas, who supports a two-state solution and is against armed struggle, has found himself in a less prominent position in the current crisis which is being commandeered by Hamas.
Even a few months ago, Abbas was in the headlines over his decision to hold new elections in more than a decade. In late April, when Abbas postponed the elections on the pretext that Israel had failed to respond to Palestine's request to allow voting to go ahead in Jerusalem, he was still in the spotlight. But thereafter, the veteran leader lost the attention of the Palestinians and many in the international fraternity who do not see him as a relevant figure anymore in the Israel-Palestinian conflict, an analysis in The Jerusalem Post said.
By blaming Israel for "obstructing" the Palestinian polls, Abbas definitely played a part in fuelling the clashes but since Hamas has dominated the protests, he too has found himself at the receiving end of the protesters who have been cheering the radical group and its leaders in the fight against Israel. Palestinian protesters on the streets of Jerusalem and at the holy site even called Abbas a "US agent" and an "Israeli collaborator". Born in Safed, the Galilee region of Mandatory Palestine now in Israel, Abbas served as the first prime minister of the Palestinian Authority between March and September 2003 and before becoming the prime minister, Abbas was in charge of the Palestinian Liberation Organization's Negotiations Affairs Department.
Mohammad Shtayyeh
Mohammad Shtayyeh is the prime minister of the State of Palestine and he too has been vocal against Israel. He vowed to sue countries that import goods manufactured inside Israeli settlements in the occupied West Bank. In a weekly cabinet meeting in Ramallah in the West Bank, the 63-year-old heavyweight Fatah leader said dealing with Israeli settlements is against international law.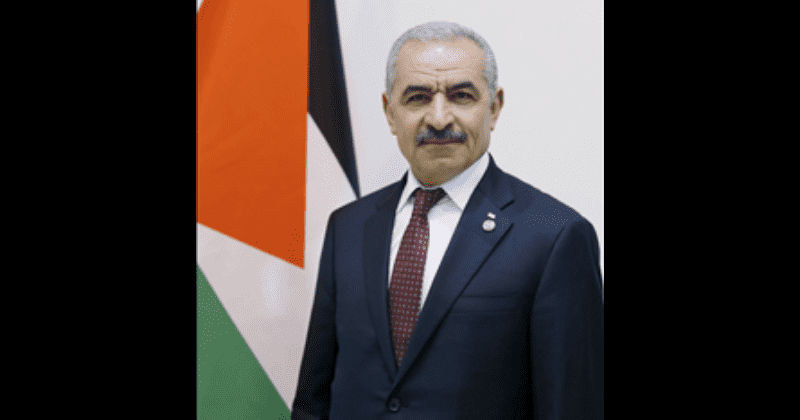 His threat came a day after the first commercial shipment of goods from the Israeli settlements was taken to the United Arab Emirates, weeks after the two nations normalized their relations under the US' supervision. Shtayyeh, who assumed office in April 2019, said the imports of settlement products by Arab states as "a breach that is not committed by non-Arab countries". Shtayyeh has an impressive record in dealing with Israel and has been involved in the negotiations between the two sides since the Madrid Conference of 1991 and served as a member of the Palestinian negotiation delegation on several occasions. Last month, Shtayyeh called on the US to intervene immediately to curb Israel's plans to set up more than 12,000 settlement units in the occupied West Bank. He said Israel's settlement expansion plans hurt international efforts to set up a Palestinian state with Jerusalem as its capital.
Riyad al-Maliki
Riyad al-Maliki, the PA's foreign minister who has been serving since 2007, has been trying to mobilize international opinion in favor of the Palestinians. In September last year, the 65-year-old leader said that the PA would forego its six-month presidency of the Arab League to protest the latter's attitude towards normalization of relations with Israel at the expense of the Palestinians.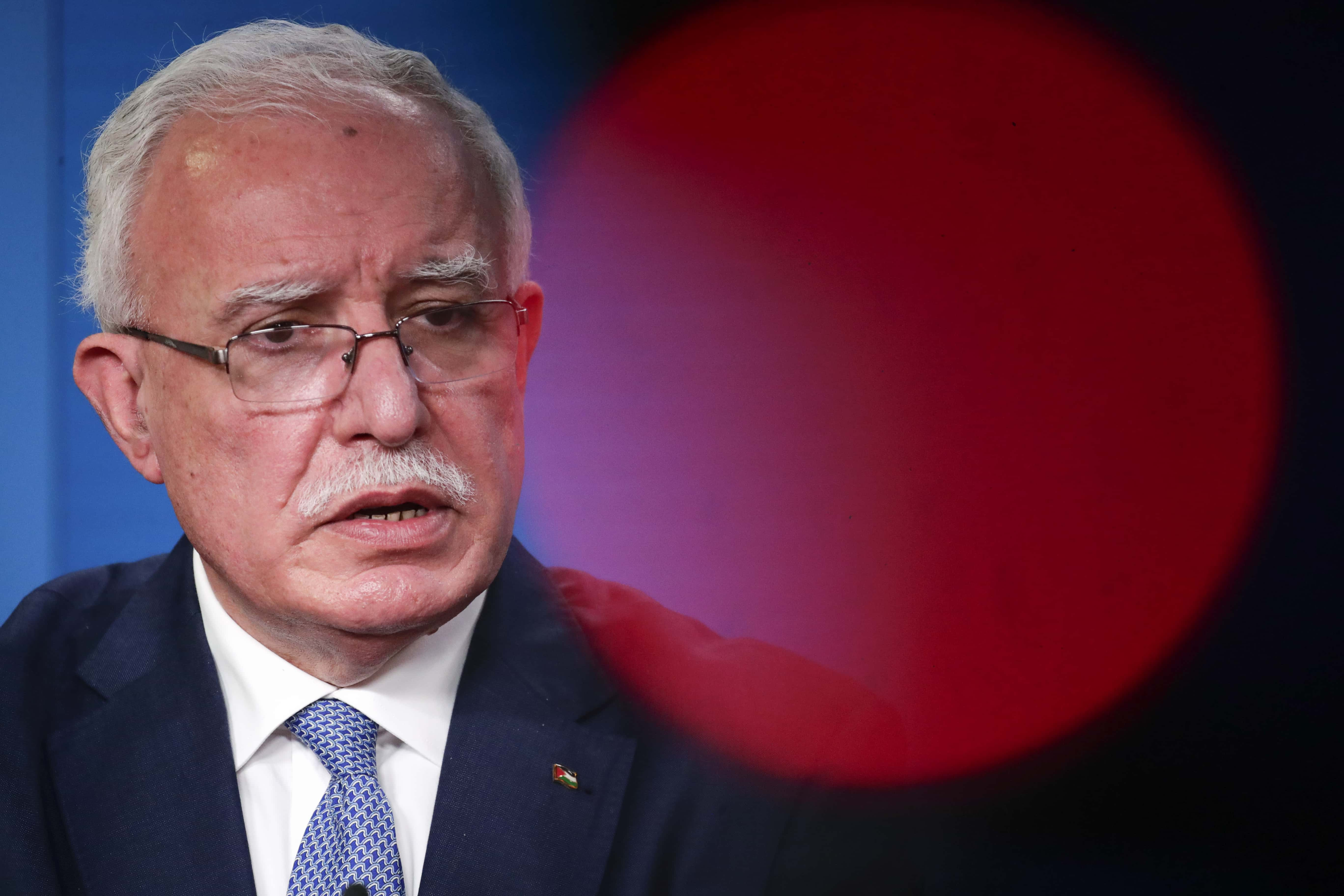 "The State of Palestine has decided to relinquish and forsake its right to preside over the Arab league Council because it is not an honor for it to watch the rush of the Arabs toward normalization [of relations with Israel]," he said, protesting the steps that countries like the UAE and Bahrain took last year to normalize relations with the Jewish state. He, however, refrained from blaming the Arab countries for the normalization saying they were not the decision-makers.