'Invisible City' Full Cast List: Meet Marco Pigossi, Alessandra Negrini and other stars from Netflix's Brazilian fantasy show Ready to dive into a world of fantasy and fiction? Get set to catch a glimpse of mythical creatures in Netflix's latest Brazilian series 'Invisible City'. In Carlos Saldanha's first live-action series, an environmental police officer uncovers a hidden world of mythological entities from Brazilian folklore.
What if the legends were real and hidden between us? Throughout the show, you will find yourself wondering what is the connection between the mysterious appearance of a dead river dolphin on a Rio de Janeiro beach and the death of the cop's beloved wife. The series has a total of seven episodes.
RELATED ARTICLES
Netflix's 'Invisible City': Release date, cast, plot, trailer and all you need to know about Brazilian crime-fantasy series
'Omniscient' Review: This Brazilian show opens doors to a technological world that is still a dream in 2020
The series follows Eric, an Environmental Police officer, who is looking for the killer of his wife when she dies under mysterious circumstances. At the same time, he also comes across a strange washed-up pink river dolphin.
With actors like Mario Pigossi and Alessandra Negrini in the lead, the show brings relevant and current themes such as environmental preservation, and the rescue of Brazilian popular culture, in addition to exploring human relationships through mystics and a thriller.
FULL CAST LIST
If you are wondering who are the stellar actors in the series, we have you covered. Here's the list.
Marco Pigossi as Eric
Born in São Paulo, February 1, 1989, as Marco Fábio Maldonado Pigossi, the Brazilian actor was raised by parents Mariness Maldonado and Oswaldo Pigossion. Not many people know that he first started in theatre at the age of 13 and was a professional swimmer and the runner-up of the state of São Paulo in 2005.
In 2003, he was selected by SBT to act in the Brazilian version of Rebelde Way as Paulo RobertoPopular for his role as Dylan on 'Tidelands' and Fábio in 'High Seas', he soon climbed the success ladder. In the role of Eric — an Environmental Police officer hunting the killer of his wife — Marco Pigossi is simply perfect.
Alessandra Negrini as Inês
Born on August 29, 1970, Alessandra Negrini is the daughter of engineer Luiz Eduardo Osório Negrini, and pedagogue Neusa Vidal de Negreiros. Interestingly, she has Portuguese and Italian ancestry and her mother descended from André Vidal de Negreiros.
Popular for her roles in Brazilian telenovelas, she started her career with 'Olho no Olho' (1993) is known for movies like 'Desejos de Mulher' (2002), 'Paraíso Tropical' (2007), 'Lado a Lado' (2012), 'Boogie Oogie' (2014).
Manuela Dieguez as Luna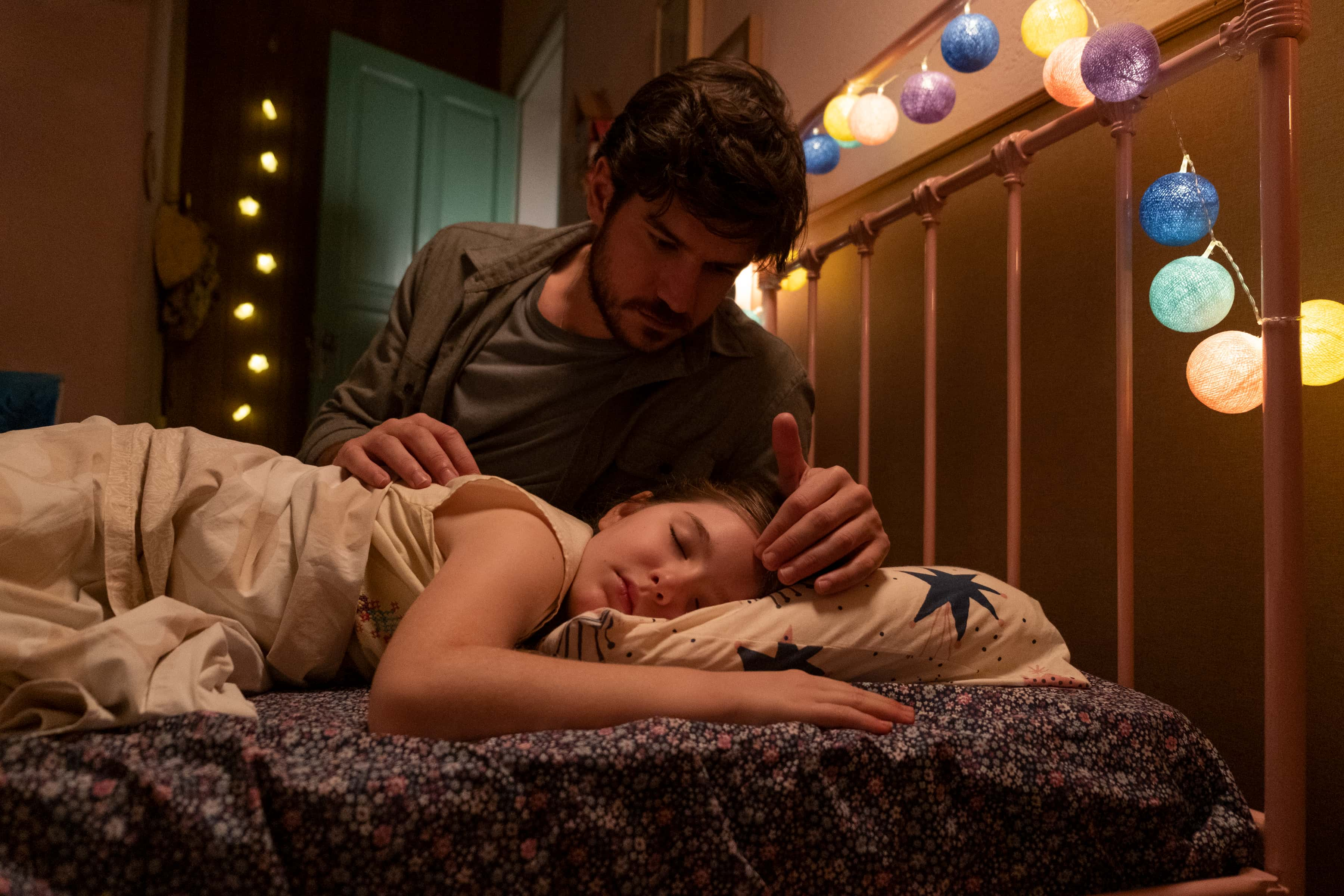 Best known for her role as Débora in the show 'Carinha de Anjo', Manuela Dieguez is 11 years old. Born on February 26, 2009, she has earlier worked with a speech therapist.
Jéssica Córes as Camila
The stellar Brazilian actress is all set to make a mark with her role in 'Invisible City' and has previously been seen in shows like 'Verdades Secretas' (2015) and 'Brasil Imperial' (2020).
Julia Konrad as Gabriela
A music artist and women's rights activist, Julia Konrad spent her childhood in Buenos Aires, Argentina. Since graduating from The American Musical and Dramatic Academy, NY, in 2012, she carries in her work the essence of her Latin background with a sophisticated and cosmopolitan world-view, her IMDb bio notes.
Victor Sparapane as Manaus
Not only 'Invisible City', Victor Sparapane has also starred in 'Jesus' (2018) and 'Jezabel' (2019) earlier.
Áurea Maranhão as Marcia
Apart from 'Invisible City', Áurea Maranhão has been seen in 'Terminal Praia Grande' and 'A Matter of Courage'.
Jimmy London as Tutu
Bruno Munk London, also known as Jimmy London, is a Brazilian musician and co-founder of the hardcore punk band Matanza. The artiste is known as the host of 'Pimp My Ride Brasil' and the voice of 'Fornalha', a character in the cartoon 'The Jorges', both appearing on MTV Brasil.
Here are the other actors featuring in the series:
Tainá Medina as Fabiana
The actress is known for her work on 'O Doutrinador' (2018) and 'O Doutrinador: A Série' (2019) apart from 'Invisible City'.
José Dumont as Ciço
The Brazilian TV and movie actor plays the beloved role of the family father in 'Behind the Sun', an award-winning film by director Walter Salles
Samuel de Assis as João
If you've watched '3%' (2016), you will recognize Samuel de Assis in the new fantasy series on Netflix. Apart from 'Invisible City', the actor has been seen in 'O Doutrinador' (2018) and 'Aruanas' (2019).
Thaia Perez as Januária
The beloved Brazilian star is known for her roles in 'All the Dead Ones' (2020) and 'Aquarius' (2016).
Kauã Rodriguez as Baqueta
Kauã Rodriguez previously starred in 'Jungle Pilot' (2019) and 'Escape 2120' (2020).
Fábio Lago as Iberê
Born in 1970, Fábio Lago is notoriously known for his works as the antagonist Baiano in 'Elite Squad' and as the bartender Fabiano in 'Caras & Bocas'.
Wesley Guimarães as Isac
The Brazilian actor was also a part of 'Tungsten' (2018) and 'Irmandade' (2019) before 'Invisible City'.
Rafael Sieg as Ivo
The actor is known for 'Perrengue' (2017) and 'A Última Estrada da Praia' (2010).
Watch the trailer here:
Excited to watch the series? Catch all seven episodes of 'Invisible City' once it premieres on Netflix this Friday, February 5, 2021.
Share this article:
Invisible City Netflix Cast List Brazilian stars Marco Pigossi Alessandra Negrini Manuela Dieguez