'It is possible this is not the guy': Internet wonders what happens if Bryan Kohberger is not the killer This article is based on sources and MEAWW cannot verify this information independently.
MOSCOW, IDAHO: Netizens are now discussing the possibilities of what if Bryan Kohberger is not the killer of Idaho murders. The arrest happened more than a month after the crime was committed, which led to numerous criticisms against the investigation team. Bryan has been charged with four counts of first-degree murder.
Bryan was arrested on Saturday, December 31, as the suspect in killing the four University of Idaho students, Madison Mogen, 21, Kaylee Goncalves, 21, Ethan Chapin, 20, and Xana Kernodle, 20.
RELATED ARTICLES
Bryan Kohberger 'cheered up' and was 'more chatty' in criminology class after Idaho murders, claims classmate
Bryan Kohberger: Idaho murders suspect was a bully, tried to punch through window as teen
In some of the recent Reddit discussions, users are stating Bryan may not be the killer. A user stated, "Like everyone else outside of law enforcement I have no idea what evidence has been uncovered or whether this guy is innocent or guilty. If he's guilty then he'll get what he deserves. If he's innocent then a lot of people are gonna feel very silly. Time will tell but in the meantime it may be an idea to chill out with the vicious comments, there'll be plenty of time for that later."
Another added, "Maybe. Until we know ... we don't know. The chances are he's as guilty as guilty can be." However, another user claimed, "You're wrong, we can indeed, because evidence has in fact been discovered and confirmed by Fry that he's 100% guilty. They didn't and also can't put him in prison just for fun. They have been waiting for that dna results for many days. Just because it hasn't been clarified exactly what evidence that is to us public it doesn't mean he's not proven guilty. "
The user also stated, "He is actually keeping his mouth shut that's why they still ask for public tips cause they can use them in interrogation and against him cause they couldn't get a confession out of him. All he said was,did you arrest anyone else for this?, and then just stared blankly. That stare and that question did give me something to think about though 🤔 Why surprised? Imagine he did this with a group of people and they all played him and are now walking free and he's the only one being blamed and paying 😳"
In another Reddit discussion, a user asked, "Is it possible Bryan isn't the killer? The police haven't shared any evidence and their previous police work didn't exactly inspire confidence." To which a response read, "What police work didn't inspire confidence? Although there is always the chance he is not, I cannot imagine them making an arrest across the country and a case this high profile without being substantially certain." Another user claimed, "Maybe, but I highly doubt it because police said that his DNA was found in the crime scene and the car traces back to him. But I guess it is possible that he isn't actually the one who killed the students, and he was just there with the killer, since police implied there were multiple people seen in the car. I mean think about it, if you wanted someone to help you commit a murder it would probably be a criminology student, right? So maybe he was the brains behind the murders instead of the actual murderer."
Meanwhile, in another discussion, a user claimed, "I thought one of the pillars of America was the concept of innocent until proven guilty, yet most of the comments and posts here are assuming guilt. I know people are desperate for a conviction and that it does seem that they've got the right guy, but it's wise to wait for the trial. It's important that it's the right person that gets convicted. Imagine that this guy isn't actually the perpetrator. His life is already ruined before the trial, with people declaring that he is a murderer."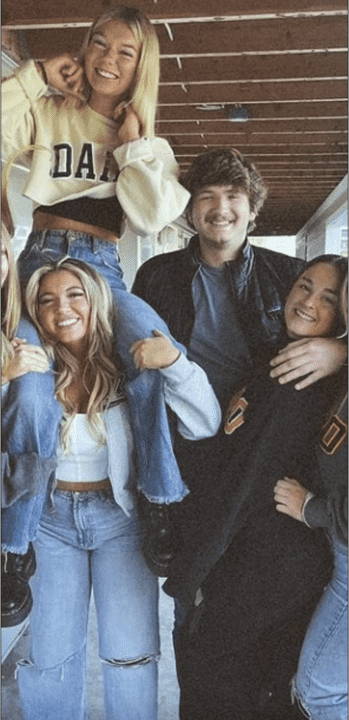 "The court of public opinion is not the same as the court of law. Innocent until proven guilty doesn't really apply here. And I reeeeeeally don't think they would have arrested him unless they had real solid evidence or proof that he did it. They knew that they had tons of eyes on them. If he is exonerated, he will be able to sue and will become a millionaire and likely famous for what he went through but I don't think that that's at all likely," wrote a user.
A comment read, "If I was on the jury I would be saying innocent until proven guilty and I need to see evidence that proves it beyond a reasonable doubt. Nobody wants the wrong guy in jail and the killer still free. But I'm not on the jury, I'm on Reddit, and I voted no because I personally trust there's no way LE would have made an arrest this quickly (and I do believe less than 2 months after the crime is pretty quick) and risk flubbing a trial if they didn't have really strong evidence this was their guy. If I see evidence to his innocence I'd change my perspective but me believing he's very likely guilty right now is fine and not going to affect his civil rights as it would if a jury presumed guilty until proven innocent."
"Yes, it IS troubling, especially when people say that it must be him because of his looks. It IS possible this is not the guy…. and in AMERICA you are innocent until PROVEN guilty. They have his Elantra now; if the victims blood is found inside. that would be "clear & convincing" (civil burden) as well as "beyond reasonable doubt," claimed a user.
This article contains remarks made on the Internet by individual people and organizations. MEAWW cannot confirm them independently and does not support claims or opinions being made online