Kaylee Goncalves: Idaho victim's sister Autumn shares new photos in heartbreaking post MOSCOW, IDAHO: Idaho victim Kaylee Goncalves' sister has opened up about the pain of losing her sibling in a number of heart-wrenching posts following the horrific murders. Goncalves, 21, was one of the four victims, including her best friend Madison Mogen, 21, and couple Xana Kernodle and Ethan Chapin, both 20, who were stabbed to death inside their rental home near the Moscow, Idaho on Sunday, November 13, 2022.
Goncalves' sister, Autumn, shared a never-seen picture of the two siblings in a TikTok post with a quote that read, "a person shouldn't be able to take your spark away," as per The Sun. The clip then plays a follow-up picture of herself alone which shows her visibly upset in the wake of the killings. She captioned the post, expressing that she wanted her "old life back." Another emotional video shared by the younger sibling revealed that she used to go to her sister during tough times, indicating that they were very close.
READ MORE
Did Kaylee Goncalves' family make FB page for her? Internet wonders if they 'doubt' the investigation
'Murphy is adorable': Internet emotional as Kaylee Goncalves' family creates Amazon Wish List for her dog who is living 'best life' with her ex Jack
'We will see each other again'
In the saddening clip, Autumn can be seen walking through her home while an audio track plays in the background noting that she is in denial. The TikTok video follows up with a photo of Goncalves smiling with her best friend Mogen. The clip concludes with the devastating lyric, "What about the plans we made." A third TikTok features tragic quotes relating to loss, such as "On my silent days, I miss you a little louder" and "we will see each other again." Another devastating clip showed Autumn begging for "five more minutes" with her beloved sister Goncalves over a montage of old photos and videos of her.
'No one is safe'
Bryan Kohberger, who stands accused of stabbing the four University of Idaho students, has not entered a plea. His cell phone records show that he visited the crime scene 12 times since June 2022 and the most recent was notably the morning after the murders. The suspected murderer was tracked down a month after the chilling killings after authorities descended on his family's home in Albrightville, Pennsylvania, at 3 am. Autumn broke her silence over the situation in the following days after the murder. "No one is safe," she said. "Whoever did this is still out there and if he is sick enough to murder four sweet, innocent humans so brutally, he is sick enough to do it to anyone else."
'MaddieKay'
Goncalves' family has reportedly remained strong in the wake of the murders with her sister Alivea Goncalves honoring the late sibling in a touching tribute. Alivea kept her newborn daughter's middle name 'MaddieKay,' a direct homage to her sister and her "inseparable" best friend Mogen.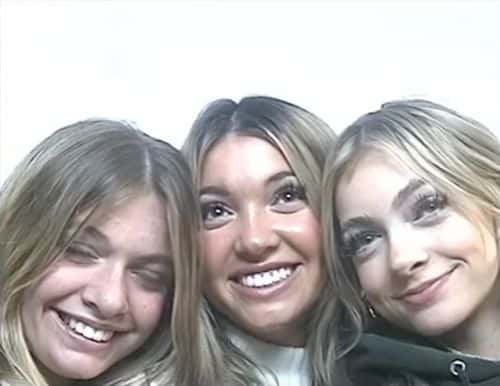 Disclaimer : This is based on sources and we have been unable to verify this information independently.