'How to Train Your Husband': Meet the incredible actors in Hallmark's lovable movie Spoilers for 'How to Train Your Husband'
Hallmark Channel's 'How to Train Your Husband' stars Julie Gonzalo as Jillian James, a successful marriage therapist who tries to mend her own marriage with Justin James (Jonathan Chase). While her career is on the right path just as she had expected, her married life is not quite what she had planned for herself.
She then looks to her close friends Nicole (Karla Mosley) and Aaron (Andre Hall) to help her out, and they do. But life is just full of surprises for Jillian and as it turns out, help from her friends also comes in the most unexpected ways. Now that you have watched the movie, meet the cast.
Julie Gonzalo as Jillian James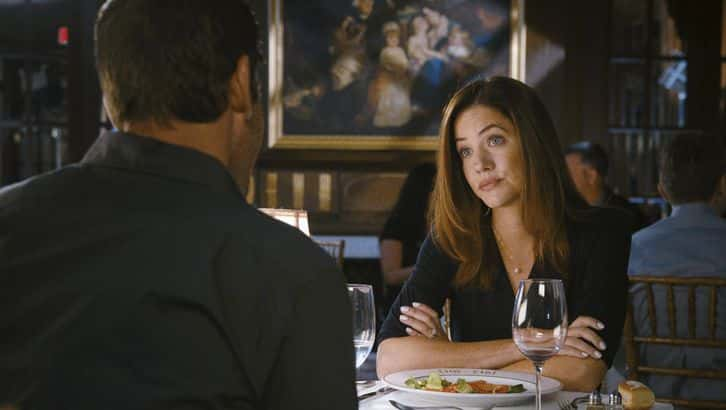 When Jillian James begins the movie, she is unhappy with her marriage and more importantly, her husband Justin, who she thinks has changed over the course of their marriage. While that is debatable — and a realization she comes to by the end of the movie — she tries everything in her power and more to "mend" him and their marriage.
The actress is a series regular in the role of Andrea Rojas/ Acrata in Season 5 of The CW's 'Supergirl'. Recently, she starred in the successful Hallmark Channel movies 'Flip That Romance' and 'The Sweetest Heart'. She is also known for playing Pamela Rebecca Barnes on the television soap opera 'Dallas' and for her work in 'Freaky Friday'. She won the ALMA Award for outstanding supporting actress in a drama series for her role in the ABC hit 'Eli Stone'.
A dog mom, her Instagram is filled with adorable pictures of her own dog and other puppies. Such is her love for dogs that 'Must Love Dogs', a movie with Diane Lane and John Cusack, is one of her notable works.
Jonathan Chase as Justin James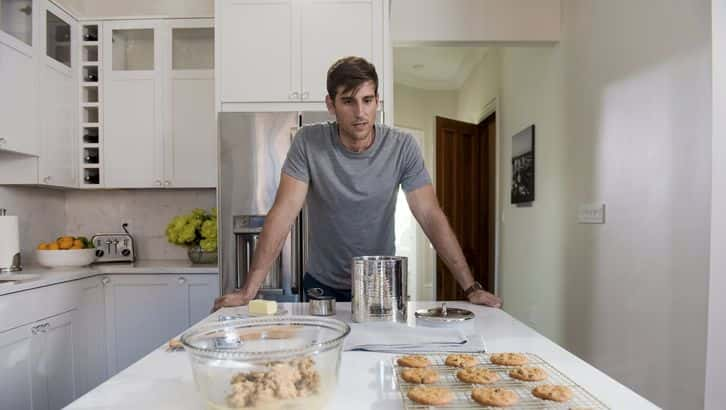 As Justin, Chase plays the role of Jillian's husband. His wife may think that he has changed over the course of their marriage, but he, on the other hand, thinks it is his wife who has unruly expectations of him. Fed up of how their relationship is going downhill, he leaves for Europe to get some space. When he returns, things are quite different.
Chase had always wanted to be an actor. After realizing his dream and graduating from the University of Florida, he moved to Los Angeles, where his hard work and determination transformed his dreams into a reality.
He has worked on Tyler Perry Studios' 'A Madea Christmas', was seen in 'Gamer' opposite Gerard Butler and in the thriller 'Eagle Eye' with Shia LaBeouf. He worked alongside Sandra Bullock and Bradley Cooper in the comedy 'All About Steve', and in the acclaimed romantic comedy 'Dorfman in Love'.
He has recently guest-starred on '911 Lone Star', 'Shameless', 'Modern Family' and 'Brooklyn Nine-Nine'.
Chase lives in Los Angeles with his wife, Sarah, and their two dogs, Cosmo and Karma. Six days ago, he shared a heartwarming image of him and his pregnant wife.
Karla Mosley as Nicole
Karla plays the role of Nicole, Jillian's best friend. Jillian might think that Nicole has the secret to a happy marriage, but in reality, that is hardly so. Like everyone else, she is also trying to figure out life as it comes. But ends up teaching Jillian a very important lesson.
Karla rose to prominence with her performance of Maya Avant Forrester, a transgender model working on CBS's Emmy Award-winning daytime drama series 'The Bold and The Beautiful'. This groundbreaking representation was a historical first for any CBS show and it won her 3 GLAAD Awards.
Although she plays a dog trainer in the movie, in real life Karla is a cat person who owns two cats. She shares a daughter with her boyfriend John Rogers.
Andre Hall as Aaron
As Aaron, Andre Hall plays the role of Nicole's loving and caring husband. Jillian thinks he is a subservient man who Nicole has trained to listen to everything she says. But that is hardly so, as Aaron simply loves his wife a lot. The reason they have a successful marriage is because they talk to each other openly, honestly and earnestly — something that Jillian never tried to do in her own marriage.
Hall is best known for his role as Keri Lewis in the 2016 Toni Braxton biopic titled 'Toni Braxton: Unbreak My Heart'. He rose to prominence with his performance of the series regular Danny Harris in the Tyler Perry sitcom 'Love Thy Neighbor'. It was in 2008 that Hall left his home in Indianapolis and moved to Los Angeles to realize his acting dreams. During that hustle, he started a career in modeling and worked huge campaigns such as UGGS Australia, NIKE and BOSE.
He is a devoted husband and his Instagram is an ode to his wife.
Share this article:
How to Train Your Husband Meet the Cast Julie Gonzalo Jonathan Chase Karla Mosley Andre Hall