'My 600-lb Life': What happened to Shannon Lowery? Inside tragedies that led Arizona woman, 39, to weigh 750 lbs Shannon Lowery is the latest to be seen on 'My 600-lb Life' with her story summarized as 'Toxic Cycle'. The 39-year-old who lives in Tuscon, Arizona recounts all the tragedies that she has experienced since she was a small kid and weight loss — chronicled in the upcoming episode titled 'Shannon's Journey'.
The episode is scheduled to air on Wednesday, March 3, 2021, the synopsis of the episode reads, "Shannon's husband loves her but he is perpetuating a toxic cycle. He loves her the way she is, but his enabling is making her condition worse." Wondering how she gained all those pounds over the years and will she be able to lose all of it on the show? Here's every detail from the 85-minute long episode, summarized below.
RELATED ARTICLES
'My 600-lb Life': What happened to Thederick? Meet the ice-cream addict still hungry after two large pizzas
Where is Thederick Barnes from 'My 600-lb Life' now? Here's how much he weighs after appearing on the TLC show
Shannon Lowery: Abandoned at birth by biological mother
Shannon is confined to the four walls of her room but her father Dale and a couple of neighbors are still very much involved in her life and keep checking up on her whenever time permits. Her dad appeared on the show to give an account of all the hardships Shannon has faced over the years, and it all started the day she was born.
Dale went back to the time when Shannon was born and was still in the hospital when her biological mother abandoned her and escaped without a trace. Eventually, she did show up years later and the first thing she told her daughter was "gee you got so fat," a sentence that impacted Shannon gravely.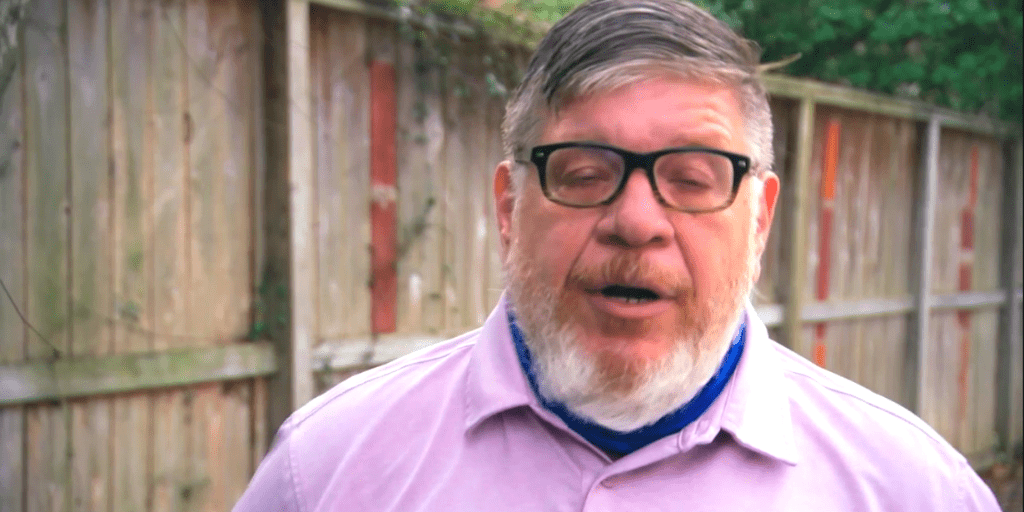 When did Shannon Lowery start gaining weight?
Shannon spoke about her early years and how she was passed down from person to person and was raised by multiple people. Her father remarried and Shannon was very attached to her stepmother, who raised her as her own. However, her father and stepmom divorced and the latter moved out leaving Shannon devastated. Shannon was then left in the care of Dale completely but she was always lonely as he was constantly working. There was no food at the house and Shannon started going to her dad's workplace, a fast food joint to eat, and that's when her love for food began. At 7, she was already packing 100 pounds of weight.
Shannon equated food with comfort and something that helped ward off the constant void and loneliness she felt. However, Dale decided he could no longer care for Shannon because she kept getting bigger and at 10 she was sent to live with her great aunt with whom she stayed for a year and a half. From there she moved in with her mother and her stepfather. Her mother had myotonic dystrophy and was on disability pay meaning she was always strapped for cash resulting in food scarcity at the house. Shannon would get too stressed out when they ran out of food and her mom and stepdad blamed her for emptying their food supply and at one point padlocked the fridge but she'd always find her way around it. Things kept getting worse and Shannon's biological mother went to court where she declared that she wanted nothing to do with her anymore.
Shannon Lowery decided to commit suicide
After being thrown out by her mom, she moved into an apartment with a couple of friends after getting a job which she lost and her roommates threw her out. It was during this phase that she went back and forth, living with her dad, and then moving in with her biological mom once again only to leave again when her stepdad pointed a loaded gun at her head. After the incident, Shannon came back to Arizona, bought some pills and tried to guzzle 57 of them, and waited to die but it turned out to be a failed suicide attempt as someone called 911 and she was treated at a hospital.
Shannon Lowery's stint at an assisted living facility
After being treated at the hospital after her suicide attempt at 22 years of age when she weighed 570 pounds, it was found that she would no longer be able to take care of herself, and was admitted to an assisted living facility. She lived there for a total of seven years and at 29 years of age, she met Simon. Shannon used to spend a lot of time playing video games online and that is where she came across Simon. The two decided to get married after just a couple of months of dating each other.
Is Shannon Lowery's husband Simon an enabler?
Simon was her paid caregiver, that was his only job. He used to help her clean up, go to the bathroom, cook for her and almost listen to every order that she directed at him. At one point during the episode, he was seen bringing her two heaped plates of unhealthy breakfast items even though she had just asked for some eggs and bacon. Later on, during the episode when Shannon spoke to Dr Now for the very first time via a video call, he too questioned Simon's role in her weight gain and branded him as an enabler. Shannon did deny the allegations against her husband being an enabler but later on, did agree that he brought her more food than she used to ask him to bring.
Shannon was asked to lose 50 pounds by Dr. Now at the beginning and at her first weigh-in at his clinic, the weighing scale read 748 pounds which was a shocker to her as she believed that her weight was in the 650-675 pound range. Dr Now too was disappointed in her and called her 17-hour-long painful road trip to Houston a waste. Turns out it wasn't a complete dud as Shannon was admitted to the clinic because of the strenuous road trip and the doctors were able to work with her and when she left the facility she was a couple of pounds lighter.
Dr Now then gave her two months and a target to shed 150 pounds and assured her that she could get the gastric bypass surgery she wanted all her life if she made her goal weight. Will Shannon take the challenge and lose all the extra pounds? Share your thoughts in the comments below.
Catch new episodes of 'My 600-lb Life' every Wednesday at 8 pm ET on TLC.
Share this article:
how much shannon lowery weigh my 600 lb life TLC husband simon enabler did she lose weight target