How do allergic reactions to Covid-19 vaccine in the US compare with those from flu shots? CDC has an answer As vaccination efforts against coronavirus continue across the US, researchers are looking closely at reports of severe allergic reactions to the shot. During December 14-23, 2020, 21 cases of anaphylaxis-a severe, life-threatening allergic reaction that may occur after vaccination, with onset typically within minutes to hours-were reported after administration of 1,893,360 first doses of the Pfizer-BioNTech Covid-19 shot, reveals an analysis by the US Centers for Disease Control and Prevention (CDC). This implies that such reactions are occurring at a rate of 11.1 cases per 1 million doses administered. For comparison, in the case of flu vaccines, such reactions occur at an estimated rate of 1.3 per 1 million doses, suggests the agency.

According to Dr Nancy Messonnier, director of the CDC's National Center for Immunization and Respiratory Diseases, while mathematically one could say that is about 10 times the amount, but that "misses the point" because it is still "exceedingly rare," and that is the message the American public should get from this.

"The anaphylaxis rate for Covid-19 vaccines may seem high compared to flu vaccines, but I want to reassure you this is still a rare outcome. Additionally, we have been adapting our recommendations as we learn more. Anyone who has had an immediate reaction to the first dose should not receive the second dose. Anyone with a history of an immediate allergic reaction to an injectable vaccine and people with a history of anaphylaxis due to any cause should be observed for 30 minutes after vaccination," she explains.
Dr Messonnier emphasizes that the agency's vaccine safety systems have not picked up any worrisome signals, which means that right now, the known and potential benefits of the current Covid-19 vaccines outweigh the known and potential risks of getting Covid-19. That does not mean, however, that one would not see potential serious health events in the future, she notes.
"We're in the setting of 2,000 Covid-19 deaths per day, If you make that comparison, I think that you can sort of anticipate that I would say it's still a good value proposition for someone to get vaccinated. Their risk from Covid-19 and poor outcomes from it is still more than their risk of severe outcome from the vaccine. Fortunately, we know how to treat anaphylaxis, and we have put provisions in place to ensure that at immunization sites, the folks administering the vaccine are ready to treat anaphylaxis," says Dr Messonnier.
The CDC and the US Food and Drug Administration (FDA) are reviewing all serious adverse event reports with clinicians to determine if they possibly could be associated with vaccination. "I also think it's important to remember that many adverse events following immunization are coincidental. That means that while a health event may happen after getting vaccinated, the vaccine isn't always the cause of it," adds Dr Messonnier.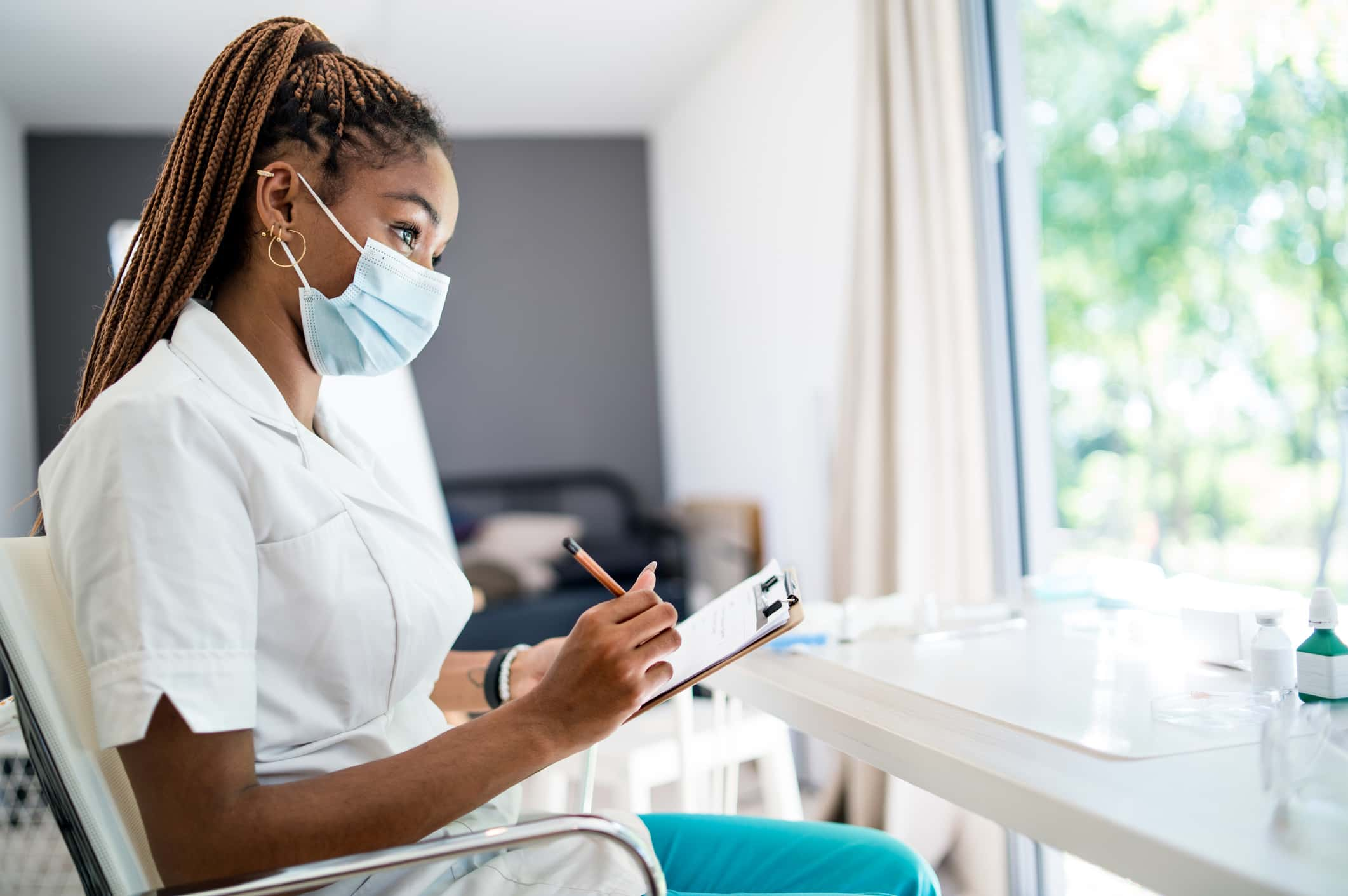 What did the researchers find?
On December 11, 2020, the FDA issued an Emergency Use Authorization (EUA) for the Pfizer-BioNTech Covid-19 vaccine, administered as two doses separated by 21 days. On December 12, 2020, the CDC's Advisory Committee on Immunization Practices (ACIP) issued an interim recommendation for use of the Pfizer-BioNTech vaccine. Initial doses were recommended for healthcare personnel and long-term care facility residents.
As of December 23, 2020, a reported 1,893,360 first doses of Pfizer-BioNTech coronavirus vaccine were administered in the US, and reports of 4,393 (0.2%) adverse events after vaccination were submitted to the Vaccine Adverse Event Reporting System (VAERS). Among these, 175 case reports were identified for further review as possible cases of a severe allergic reaction, including anaphylaxis.

Twenty-one cases were determined to be anaphylaxis, including 17 in persons with a documented history of allergies or allergic reactions, seven of whom had a history of anaphylaxis. The median age of persons with anaphylaxis was 40 years (range of 27-60 years), and 19 (90%) cases occurred in females. The median interval from vaccine receipt to symptom onset was 13 minutes. "15 (71%) patients had onset within 15 minutes, three (14%) within 15 to 30 minutes, and three (14%) after 30 minutes," the findings reveal.
Among 20 persons with follow-up information available, all had recovered or been discharged home. Of the remaining case reports that were determined not to be anaphylaxis, 86 were judged to be non-anaphylaxis allergic reactions, and 61 were considered non-allergic adverse events. Seven case reports were still under investigation at the time the analysis was published.

"In 19 of 21 (90%) reports, patients were treated with epinephrine as part of therapy. Four (19%) patients were hospitalized (including three in intensive care), and 17 (81%) were treated in an emergency department. 20 (95%) are known to have been discharged home or had recovered at the time of report to VAERS. No deaths from anaphylaxis were reported after receipt of Pfizer-BioNTech Covid-19 vaccine," says the report.

The CDC recommends that besides screening for contraindications and precautions before administering coronavirus vaccines, vaccine locations should have the necessary supplies available to manage anaphylaxis, they must implement post-vaccination observation periods, and they should immediately treat persons experiencing anaphylaxis signs and symptoms with an intramuscular injection of epinephrine.

"Patients experiencing anaphylaxis should be transported to facilities where they can receive appropriate medical care. All patients should be instructed to seek immediate medical care if they develop signs or symptoms of an allergic reaction after their observation period ends and they have left the vaccination location," advises the agency.