'American Boogeyman': Hollywood slammed for glorifying Ted Bundy with ANOTHER film The internet's obsession with serial killers is borderline disturbing. Guilty pleasure or not, many on social media love dissecting the minds of heinous criminals in pursuit of what made them the way they are. So naturally, the media profits off this obsession by churning out an endless number of documentaries and fictionalized retelling of these serial killers.
The latest addition to the slate of serial killer films that nobody asked for is ANOTHER movie on Ted Bundy. As if Netflix's Ted Bundy tapes, a Zac Efron movie, and another 2020 docuseries weren't enough glorification of the cold-blooded murderer in just the last three years, Hollywood has decided to bless fans of Bundy with another film, leaving Twitter enraged for all the right reasons.
RELATED ARTICLES
Ted Bundy was so charming that even the judge who gave him death sentence complimented him
Ted Bundy's girlfriend who inspired film starring Zac Efron had alerted police a year before his arrest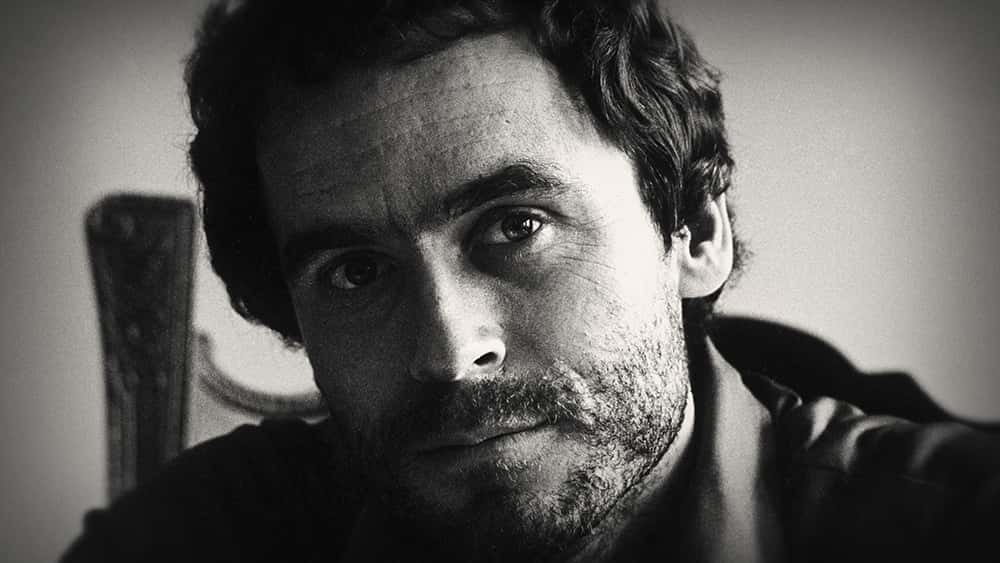 Outrage followed as soon as the trailer for Chad Michael Murray-starring Bundy-biopic 'American Boogeyman' dropped online. The announcement of the film had sparked major internet backlash as fans of the 'Riverdale' star were not pleased with him starring as the killer. With Lilly Collins's demure portrayal of Bundy's real life girlfriend Elizabeth Kendall, the Internet was already riled up for the excessive romanticization of the brutal murderer. But with Michael Murray donning the cap of the criminal mastermind, Twitter lost its colllective mind.
Bundy, who confessed to killing 36 women through the 70s, was not just a heartless murderer, but also took pride in his killings. In the confessional tapes released by Netflix, the man - convicted of scores of slayings - brags about how he was always ahead of the game. The shocking extent of his smugness was probably bolstered by the many love letters he receoved from women as he remained in prison. Much like the intent behind these killings, the exact number of Bundy's victims - although expected to be over 100 - will forever remain murky.
Notorious for using his charm against naive women to gain their trust and later kill them in secluded areas, Bundy is deemed abhorrent by many despite his fan following. So for Hollywood to aid and abet the glorification of a murderer, whose victims and survivors vouch for his cruelty is something Twitter simply refuses to put up with any longer.
As soon as the first trailer for 'American Boogeyman' dropped, a Twitter user shared, "I think we have more than enough movies about Ted Bundy guys," along with the screenshot of an article listing all the flicks based on the killer. Another complained: "The way hollywood continues to give ted bundy exactly what he wanted really gets on my nerves"
One user reminded everyone why romanticizing a serial killer was absolutely uncalled for. "As another Ted Bundy movie is coming out, this time starring Chad Michael Murray, I would like to remind you all what he actually looked like. This man wasn't attractive or charming, he was manipulative and gross," they wrote, sharing a black and white photo of Bundy with a malicious grin.
One user expressed their outrage with expletives, writing: "I'm so fucking sick of ted bundy movies. name one good reason why hollywood constantly throws him in our faces without any respect to the families of the victims". Summing up everyone's sentiments, one user kept it short and simple, declaring: "The day we stop seeing ted bundy movies and documentaries is the day we find inner peace." Here's hoping that Hollywood is listening!
---
As another Ted Bundy movie is coming out, this time starring Chad Michael Murray, I would like to remind you all what he actually looked like. This man wasn't attractive or charming, he was manipulative and gross. pic.twitter.com/jN4JxrZQtM

— exhausted™ (@kristin_noelleS) July 13, 2021
---
---
i'm so fucking sick of ted bundy movies. name one good reason why hollywood constantly throws him in our faces without any respect to the families of the victims pic.twitter.com/0Bk0bcgUrQ

— kamani ⭒ (@TEXASTITTIE) July 12, 2021
---