'Legendary' Episode 4: House of Ninja walked away with $15,000 in the show's first-ever money ball It's time for the houses to bring the Wild Wild West to the ballroom in the fourth episode. It was also the show's very first money ball and $25,000 were up for grabs in this episode that required the houses to participate in three categories. The first category was called 'Come Up & See Me' and for this, each house needed to send one contestant down the runway in their finest gowns while exhibiting some crazy spins.
The House of Escada's member Twilight had the judges vote the minute they saw him walking down the runway holding the dress that looked like a hat first but when he let it go it slipped down to double as a full-length beautiful gown. Xa'Pariis from the House of Ebony was the one who was able to put up an equal competition to Twilight with a beautiful down coupled with an added spin trick but Twilight was the one who took away the money bag at the end of the category containing $5,000.
The second category called for one house member from each team participate in the 'Sheriff of Seduction' category, requiring them to seduce the judges with their confidence, self-love, and of course, selling that body. Could you imagine the mother of the House of Ninja, Dolores, going through a phase where she didn't love herself because she never got the validation she was seeking from her then-boyfriend? Well, she's past the phase as she shut the house with her cracking body but lost the round to House of Lanvin's Packrat. She wasn't very confident walking this category because she felt that she didn't have the "perfect body" but when she strutted down the runway in all her glory, the judges couldn't take their eyes off her and she left the stage, richer by $5000.
The final round was called 'Mannequin Showcase', which required the participation of all house members and the category called for them to exhibit a fabulous window display in the beginning and later, walk the runway, all the time being in complete sync. The only house capable of impressing the judges in this round was the House Of Ninja who brought to the stage sexy bandit magic and walked off the stage with $15,000.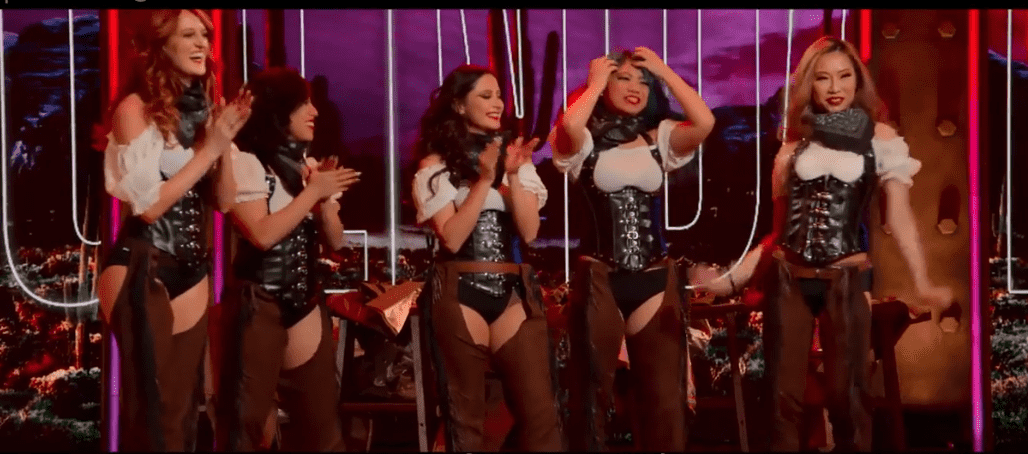 The House of Gorgeous Gucci and The House of Escada, both very strong houses, was standing in the bottom two, with imminent elimination in front of them but their woes were shortlived as the judges announced that this was a no-elimination ball. The Superior House trophy went to the House of Lanvin that managed to impress the judges with their consistency across all categories.
Share this article:
hbo max legendary episode 4 house of lanvin house of ninja gorgeous gucci balmain escada twilight