Has Twitter shut down? Here's why #RIPTwitter trend sent shockwaves through community
Musk softened his total ban on remote work in an email on Thursday, after more workers than he anticipated opted to leave SAN FRANSISCO, CALIFORNIA: #RIPTwitter has been trending on Twitter for the past several hours. Users are claiming that Twitter is about to shut down amid increasing turmoil after owner Elon Musk found employees resigning in considerable numbers in response to his demand that they stay "hardcore". The Internet is now flooded with memes and tweets on this trending hashtag.
Meanwhile, Twitter staff has opted to quit jobs over Elon Musk's new rules. Musk had to soften his ban on remote work after more workers than he anticipated opted to leave. Meanwhile, the 'Chief Twit' also sent a mail to its employees and gave them time till 5 pm on Thursday, November 17, to either click a link confirming their willingness to work "long hours at high intensity" or leave the company with three months severance pay. According to Daily Mail, as he softened his stand on remote work, he wrote in an email, "All that is required for approval is that your manager takes responsibility for ensuring that you are making an excellent contribution." Musk previously told his employees that if "you do not show up at the office, resignation accepted."
ALSO READ
Will Elon Musk fire more employees? CEO of 'Twitter 2.0' creates a 'go hardcore or get fired' situation
'FIX WHAT?': Elon Musk gives SAVAGE reply to Jimmy Fallon tagging him over #RIPJimmyFallon trend
Twitter had already fired 3700 employees. He has previously opined on Twitter's spending and work culture and said the company needs steep cost cuts and a reboot of its services. According to CNBC, Musk wrote in his email, "Going forward, to build a breakthrough Twitter 2.0 and succeed in an increasingly competitive world, we will need to be extremely hardcore. This will mean long hours at high intensity. Only exceptional performance will constitute a passing grade."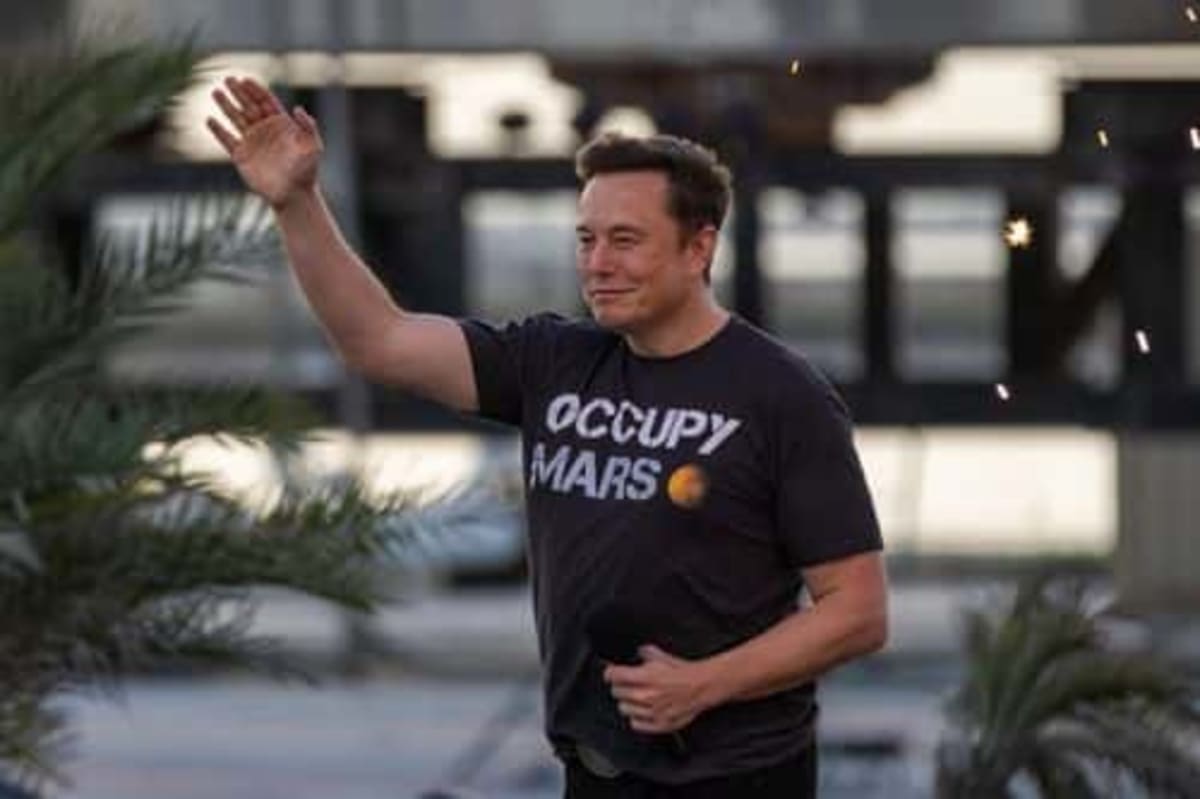 Further, he added, "Twitter will also be much more engineering-driven. Design and product management will still be very important and report to me, but those writing great code will constitute the majority of our team and have the greatest sway. At its heart, Twitter is a software and servers company, so l think this makes sense."
The mail also claimed, "If you are sure that you want to be part of the new Twitter, please click yes on the link below, Anyone who has not done so by 5pm ET tomorrow (Thursday) will receive three months of severance. Whatever decision you make, thank you for your efforts to make Twitter successful."
'My 14-year-old niece could of done a better job'
#RIPTwitter is currently trending on social media with memes and funny tweets. A user said, "It's been a pleasure tweeting with y'all for the past 13 years." Another user said, "Elon Musk literally broke one of the biggest social media sites on the planet in less than a month. My 14-year-old niece could of done a better job #RIPTwitter." "Elon Musk running Twitter for an hour #RIPTwitter," said one. Kylie Robison, Technology reporter of Forbes, tweeted, "A lot of people are asking me, is it really #RIPTwitter? No, I don't think so. First of all, we don't know if 75% are actually leaving. I expect it to be less dramatic, but I do believe most are done with the Elon show and are happy to take the exit."
Holly Figueroa O'Reilly, former Democrat strategist wrote, "So, roughly 25% of the workforce at Twitter has to stay because they have work visas, and Elon says they are shutting down for the weekend. Did he really think this "work harder or leave" ultimatum was going to work? Everyone who can leave *is* leaving." A user tweeted, "Apparently Twitter employees have been given an ultimatum to create a "hard-core" Twitter 2.0, or else. Well, apparently most have chosen the or else route. I do believe a major train wreck is inevitable. #RIPTwitter." Musician, Sarah Lugor stated, "everybody on the timeline ignoring #RIPTwitter trending and the twitter offices shutting down." "Employees to HR on why they quit Elon Musk and walking out of Twitter HQ #RIPTwitter," claimed a user. Another tweet read, "Twitter is shutting down all office buildings Over 1,000 employees have resigned today All top engineering teams have resigned It looks like this might really be the end... #RIPTwitter." "Elon musk after dropping $44 billion on Twitter and ruining the app within a month #RIPTwitter," stated a user.
---
A lot of people are asking me, is it really #RIPTwitter? No, I don't think so. First of all, we don't know if 75% are actually leaving. I expect it to be less dramatic, but I do believe most are done with the Elon show and are happy to take the exit.https://t.co/SWezwSM0Ko

— Kylie Robison (@kyliebytes) November 18, 2022
---
---
So, roughly 25% of the workforce at Twitter has to stay because they have work visas, and Elon says they are shutting down for the weekend.

Did he really think this "work harder or leave" ultimatum was going to work?

Everyone who can leave *is* leaving.#RIPTwitter https://t.co/1wZDPCKscO

— Holly Figueroa O'Reilly (@AynRandPaulRyan) November 18, 2022
---
---
Apparently Twitter employees have been given an ultimatum to create a "hard-core" Twitter 2.0, or else. Well, apparently most have chosen the or else route. I do believe a major train wreck is inevitable. #RIPTwitter https://t.co/G8sD1VrNYR

— Voice of Reason (@raggapegs) November 18, 2022
---
---
Twitter is shutting down all office buildings
Over 1,000 employees have resigned today
All top engineering teams have resigned

It looks like this might really be the end... #RIPTwitter

— KreekCraft (@KreekCraft) November 18, 2022
---
This article contains remarks made on the Internet by individual people and organizations. MEAWW cannot confirm them independently and does not support claims or opinions being made online
Share this article:
Has Twitter shut down? Here's why #RIPTwitter trend sent shockwaves through community