What is the Greta Thunberg toolkit case? 22-year-old climate activist Disha Ravi arrested after accidental tweet A communication "toolkit" shared by Greta Thunberg via Twitter about how to support the farmers' protests in India has led to the arrest of a 22-year-old environmental activist, Disha Ravi, for sedition against the Indian government. On February 3, the Swedish climate activist had tweeted a document which she said was a toolkit to create and spread awareness about the farmers' complaints. The document was titled, "Global Farmers Strike - First Wave". The tweet also mentioned two accounts - @FFFIndia and @XRebellionInd.
Thunberg deleted this tweet and a new tweet on February 4 claimed that the earlier document was outdated. In the second tweet, which has also now been deleted, she had said: "Here's an updated toolkit by people on the ground in India if you want to help. (They removed their previous document as it was outdated.)" She also shared the link to the updated toolkit.
RELATED STORIES
Mia Khalifa slammed for supporting farmers' protest in India, Internet says she was paid to promote 'hooliganism'
Was an ad on farmers' protest in India shown during Super Bowl? Here's why Sikhs in Fresno used MLK Jr quote
What did the "toolkit" contain?
The toolkit was a "document meant to enable anyone unfamiliar with the ongoing farmers' protests in India to better understand the situation and make decisions on how to support the farmers based on their own analysis." The document called attention to farmer suicides in India, "lack of structural support" and "absence of solutions" to these "deeply-rooted problems". It alleged that the new farm laws "were passed without any consultation with these farmers". The document blamed "large corporations and international institutions" that were not only "destroying the planet" but also "taking over the lives of our country's most populous and important demographic".
The toolkit guides had two parts -- "Urgent Action" and "Prior actions". The 'Urgent action' section called for tweeting in support of the Indian Farmers and using hashtags #FarmersProtest #StandWithFarmers, signing online petitions, and calling/emailing the government representatives and asking them to take action.
It also appealed that volunteers "organize an on-ground action near the closest Indian Embassy, Media House or your local Govt. office on 13th/14th February 2021" and "share pictures on social media". The "prior action" document asked for participation in "Digital Strike: #AskIndiaWhy" and tagging Twitter accounts of heads of states in India and other global organizations like "the IMF, WTO, FAO, World Bank" in solidarity tweets. It also appealed to "read more about the issue" and "watch out for (or Join) the Farmers' March / Parade (a first of its kind)".
Why did Disha Ravi get arrested?
The Delhi Police on February 15 said that Disha Ravi, advocate Nikita Jacob, and engineer Shantanu Muluk, created the toolkit on the farmers' protests, which was accidentally shared by Swedish climate activist Greta Thunberg on Twitter on February 3.
The Delhi police then began a criminal investigation, claiming the document was evidence of a conspiracy "to wage economic, social, cultural and regional war against India". According to them, the trio had created the toolkit to tarnish India's image.
The charges against Disha Ravi are for editing and sharing the toolkit with Swedish climate activist Greta Thunberg via the Telegram mobile application. The police also alleged that Ravi had "coaxed Thunberg to act on it".

"Disha, Shantanu, and Nikita created and edited the toolkit. Disha sent the toolkit to Greta Thunberg through the Telegram app. Disha also deleted a WhatsApp group which she created to spread the toolkit. Due procedure was followed during Disha's arrest," Joint Commissioner of Police (Cyber) Prem Nath said. Nath further said that Jacob and Muluk attended a zoom meeting organized by "pro-khalistani" group Poetic Justice Foundation (PJF).
Delhi Police has also issued non-bailable warrants against advocate Nikita Jacob and engineer Shantanu Muluk. Both reportedly work for a UK-based NGO called Extinction Rebellion (XR), they said. Disha Ravi co-founded the Bangalore branch in India for 'Fridays for Future', a global movement for social justice begun by Greta Thunberg.
A senior police officer told media sources: "We believe Nikita and Shantanu asked Disha to join because she has contact with Greta. Their aim was to highlight the issue globally. The toolkit was supposed to be private but Greta posted it on Twitter. They later asked her to delete it, which she did. Disha then edited the document and it was uploaded again."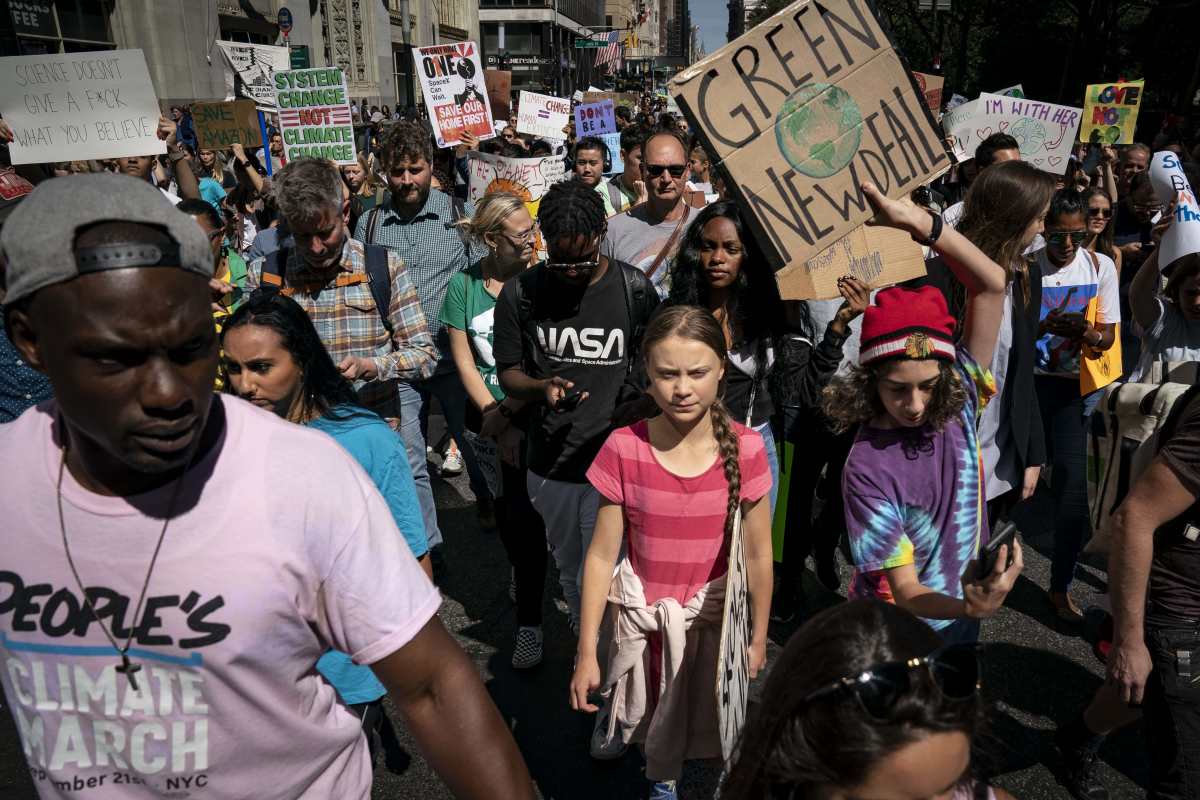 During the hearing at Patiala House Court Sunday, Ravi had broken down and told the court that she was not part of any conspiracy or group. "I was just supporting farmers…because they are our future…they are the ones who are providing us with our food and we all need to eat," she had said, adding that she did not create the toolkit and only made two edits to the document.
In a WhatsApp chat, Disha Ravi reportedly told Greta Thunberg that their "names were on it", referring to the First Information Report filed that indicated a police probe was underway. Ravi reportedly said in the chat "Can we just not say anything at all for a while? I am gonna talk to lawyers. I am sorry but our names are on it."
The court remanded Ravi to a five-day police remand even as her lawyers were not present in the court. According to her legal team, they were not told in which court she was being produced. However, Delhi Police has claimed that Disha Ravi's legal team deliberately skipped court hoping for judicial custody, instead of police remand. She could face up to life in prison following her arrest.