Ghislaine Maxwell: Everything you need to know about Epstein's girlfriend's trial Starting November 29, 2021, we may finally get some answers about the sex scandal involving late Jeffery Epstein, when the trial of his girlfriend Ghislaine Maxwell gets underway. Maxwell was arrested on July 2, 2020, and is one of the few remaining links investigators have to Epstein after he suspiciously died in jail. The trial and details that come out of it will finally tell us just how far and wide Epstein's sex trafficking ring goes, while also finally bringing justice to his many victims.
Since Epstein's arrest in 2006, the scandal has only grown larger and wider and continues to do so months after he died by suicide in August 2019. Those tied to his sex ring include Prince Andrew, who is being sued by one of Epstein's victims Virginia Giuffre. Also named are Bill Gates, Donald Trump, Bill Clinton, Woody Allen, and Trump's impeachment lawyer Alan Dershowitz.
RELATED ARTICLES
Why is Ghislaine Maxwell's trial not being aired on TV like Kyle Rittenhouse?
Ghislaine Maxwell wanted to marry Jeffrey Epstein, but her love was one-sided: Journalist
There could be plenty more high-profile names that come out during the course of the trial, so all eyes will be on the Manhattan Federal Court from November 29, 2021. If you aren't sure what to expect, here's a quick rundown of the details.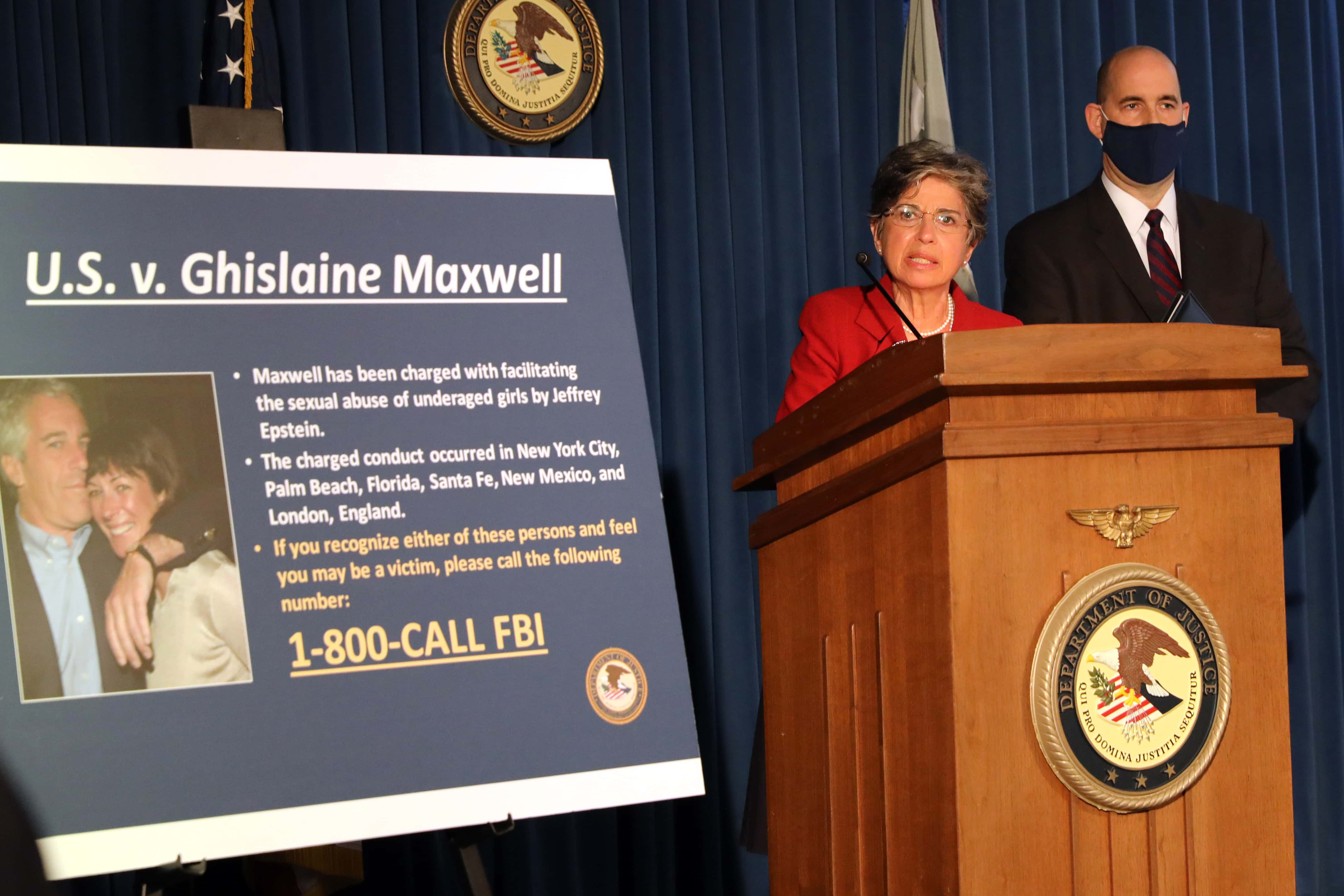 Why is Maxwell being tried?
Maxwell, a longtime associate of Epstein is said to have played a prominent role in his sex ring. Between 1994 and 2004, Maxwell is accused of grooming minors, with the indictment citing four victims. It is believed Maxwell befriended the girls, took them shopping and to the movies, before delivering them to Epstein for his notorious "massages". Maxwell has denied all the charges and claimed that she is being unfairly punished because the government failed to prosecute Epstein.
It is believed Maxwell and Epstein had a romantic relationship in the 1990s but remained close associates even afterward. She's also tied to Prince Andrew, but is more famous for being Epstein's "main girlfriend", often called the "Lady of the House" by his employees. So clearly prosecutors believe she has a good understanding of the sex ring and its working.
Charges against Ghislaine Maxwell
During her arrest in 2020, Maxwell was initially charged with six counts - enticing a minor to travel to engage in illegal sex acts, conspiracy to entice a minor to travel to engage in illegal sex acts, transporting a minor with the intent to engage in criminal sexual activity, conspiracy to transport a minor with the intent to engage in criminal sexual activity, and two counts of perjury, each of which carries a maximum sentence of five years in prison.
In March 2021, additional charges were filed after a fourth victim was identified, who was 14 when she was groomed. She has denied all charges, and since been locked up at the Metropolitan Detention Center after having bail denied. The perjury charges will be tried separately, the November 29 trial will focus solely on the charges related to sex trafficking. Effectively, Maxwell is on trial for her life. The sex trafficking counts mean she faces up to 80 years in prison if convicted, which for the 59-year-old is as good as life in prison. That's even if the court considers time served. So far, she's been in solitary confinement at the Metropolitan Detention Center for around 16 months.
What the case will reveal about Epstein
Over the years, many wild theories have been floated about Epstein, including allegations he laundered money. The Maxwell trial won't cover any of that though, it is solely focused on his sex ring and her role. "The question at trial will be whether the defendant took steps to provide Jeffrey Epstein with access to girls under the age of 18, knowing that Epstein intended to have sexual contact with those girls," prosecutors wrote.
Essentially, they will have to prove Maxwell provided Epstein with access to minors and that's all. It's possible we may not even know about the others alleged to be linked to the case. Don't be surprised if names like Bill Clinton, Bill Gates, Prince Andrew, and Donald Trump don't come up. "They're not chasing Epstein's money. If that's what you want answered, you will be very disappointed," a source told Vanity Fair.
How to watch the trial?
Unfortunately, federal court rules mean the trial won't be televised. A live audio feed is expected to be made available, just as it was for the jury selection. Otherwise, you'll have to rely on updates by the media who will be reporting from the Manhattan Federal Court. Transcripts of oral arguments are expected to be made available, but it's unclear when that will be. The only way to keep up with the trial will be with press reports as of now.
We will also keep you updated with the most breaking news stories to come from the trial. So ensure to keep checking MEAWW's website, or follow us on social media.