Gabby Petito and Brian Laundrie lived in Florida condo and NOT with his family, says friend Brian Laundrie and Gabby Petito were not living with the Laundries in their North Port, Florida, but they actually stayed at a condo. The deceased YouTuber's friend Rose Davis revealed the pair's actual living place before they embarked on a cross country trip in July while responding to questions on TikTok on Saturday, October 16.

"She did not live with the Laundrie parents​. They had a condo that the parents paid for," Davis said in the live TikTok video. She also added that it's difficult for her to think of the time she spent at the condo with her friend and her boyfriend, who has been missing for weeks. According to a report in The Sun, the condo is located in Venice, Florida. The Laundries purchased it in 2015 for $99,500 but sold it for $144,000 in July 2021.
RELATED ARTICLES
Gabby Petito's mom slams Laundrie lawyer's version of cause of death as 'garbage'
Seth Ferranti: Ex-fugitive says Brian Laundrie is hiding at some friend's place

Brian vanished in mid-September, a few days before Gabby's remains were found inside a national park in Wyoming. Though Davis did not say much about the case, she noted that "the FBI is doing their job." She and Gabby were expected to see each other at some point during the trip. In the video, she said, "We made plans for after my birthday to go to Yellowstone. So, she was gonna call me on my birthday ... but she did not call me on my birthday." But Davis did not mind that since a lot of issues, like no network, or something keep happening when someone is on a cross-country road trip.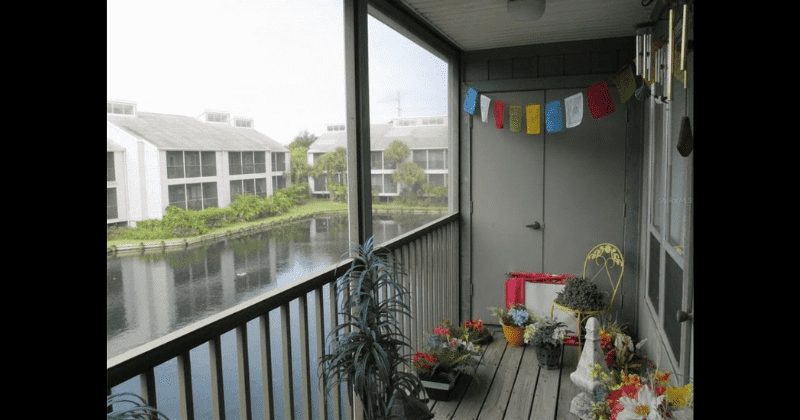 Gabby's family last spoke with her in the last week of August. At the time, she was believed to be in the area of Grand Teton National Park. On September 1, Brian then returned to his family home and did not tell anyone about his girlfriend's whereabouts. Ten days later, on September 11, Gabby's family reported her missing. But on September 19, her body was discovered and two days later, an official statement from the Denver office of the FBI said, "Teton County Coroner Dr Brent Blue confirmed the remains are those of Gabrielle Venora Petito, date of birth March 19, 1999. Coroner Blue's initial determination for the manner of death is homicide. The cause of death remains pending final autopsy results."
However, weeks later, Dr Blue announced that the 22-year-old woman died because of strangulation and the manner of death was a homicide. He added: "I cannot make any comment about any suspects as we are not involved in that part of the investigation. So who committed the homicide is really to be confirmed by law enforcement. It was quite the media circus and continues to be. Unfortunately, this is one of many deaths around the country of people who are involved in domestic violence. It's unfortunate that other deaths do not get as much coverage as this one."
Coming to Brian, his whereabouts are still not known. According to his family, they last saw him on September 13 after first claiming the date to be September 14. A massive search hunt was launched to search for him. Dog the Bounty Hunter also began his own search operation. After Gabby's cause of death was confirmed, he said, "The coroner's statement has established a timeline that looks worse for Brian Laundrie. His continued evasion of law enforcement makes him look guilty. His best decision now would be to turn himself in. I can't fathom how Brian's parents can live with themselves after how they've stonewalled the Petito family. They need to be doing more to signal Brian to stop running."