Amanda Bynes could benefit from 'Free Britney' movement that helped 'Toxic' singer Spears
The "Free Britney" movement has brought to fore the issues with placing young women in conservatorships, and how damaging it is The year 2013 was a pivotal year in the life of Amanda Bynes. Things were not going well for the former child actress that year. Bynes found herself courting one controversy after the other, while going through a highly-publicized mental breakdown. Whether it was getting arrested for DUIs, her drug-related issues, or her Twitter rant against Rihanna and Drake, Bynes was not herself. Eventually, she was placed in a conservatorship controlled by her mother, Lynn. The conservatorship was going to be a temporary one.
But now, after more than seven years, Bynes is actually talking against it and has expressed her desire to escape it and be free -- just like Britney Spears who also wants to simply be free. With the hue and cry caused by the "Free Britney" movement with thousands of fans supporting the cause, Spears' situation got a great deal of publicity. But though Bynes' situation is similar to Spears, Bynes is fighting to end her conservatorship all alone. There is no movement drawing attention to the Amanda Bynes tragedy.
RELATED ARTICLES
Inside Britney Spears' fractured family: Did the pop icon's inner circle fail her as a star and human?
#FreeBritney: Why is Britney Spears still controlled by dad? Diet Prada exposes truth as 37k fans sign petition
Their lives are quite similar in a sense -- from being America's good girls to being branded controversy's children - Bynes and Spears' lives did not go as per their plans. But could something like a "Free Britney" movement help her cause?
Amanda Bynes' decline
For several years, Bynes was the child actress who wowed her audiences on 'The Amanda Show'. Thousands of people grew up watching her on television. She was so talented that she won four Kids' Choice Awards and two Young Artist Award nominations. Around that time, Bynes had also said that her dream was actually to work in fashion, not acting.
She would eventually go on to get that fashion degree, but not before her world was completely ripped apart. After being charged for DUI in April 2012 and of reckless endangerment and marijuana possession in May 2013, the descent from promising child star to problematic young actress was steep for Bynes.
In July 2013, she allegedly started a small fire in the driveway of a stranger in Thousand Oaks. Many Bynes fans would note that it was after this incident that she completely lost control over her own will. She was detained by Ventura County sheriff's deputies and was hospitalized with a 72-hour mental-health evaluation hold.
Her parents then filed for a conservatorship, and eventually, her mother Lynn was granted a temporary conservatorship over Bynes' affairs.
What is a conservatorship?
For those who are unaware, a conservatorship is a legal process where a guardian/ protector is appointed by a judge to manage a person's financial affairs and/ or daily life of. Usually, this is due to physical or mental limitations or, most commonly, old age.
Reports started doing the rounds that Bynes was apparently spinning out of control, spending a lot of money and behaving in a reportedly bizarre manner. It has been reported that she attempted to shoplift, allegedly scratched a woman in a nightclub and was kicked out of the John F Kennedy International Airport. It was noted that her exorbitant spending was evidence that she "poses a substantial risk to herself, to others, and to property".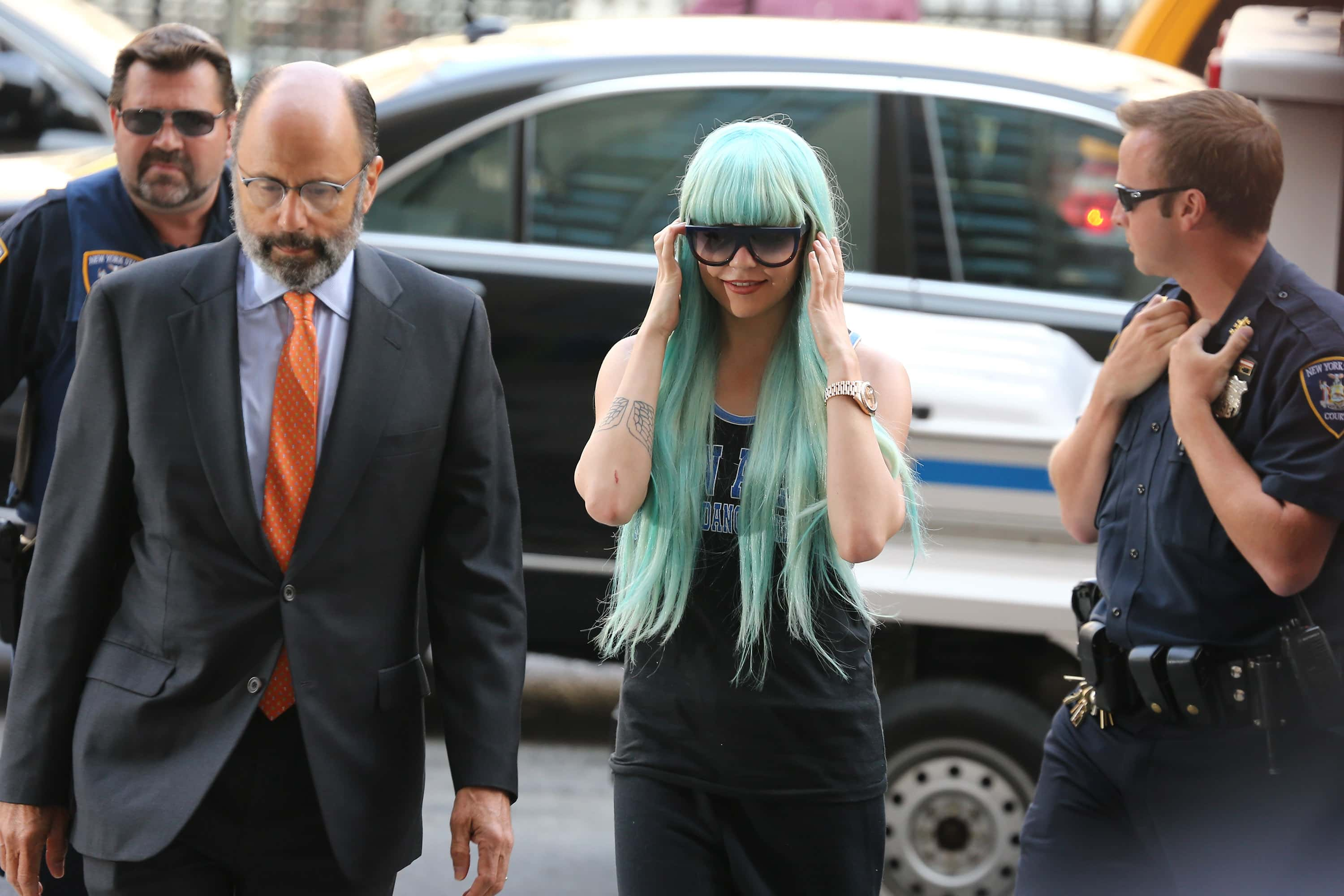 After being put in conservatorship, it looked like Bynes was trying to get better with her family's help. She started taking college classes and deleted old controversial tweets. Then, she was arrested once again.
In October 2014, Bynes accused her father of emotional and sexual abuse in a series of tweets. Her parents would protest against these allegations and Bynes would then infamously say, "The microchip in my brain made me say those things but he's [her father] the one that ordered them to microchip me."
Eventually, a California court gave Bynes' mother control over her and her estate, which was then valued at more than $5 million. While she continued to remain in a psychiatric facility.
Bynes eventually came on social media to announce that she had been diagnosed and was bipolar. In August 2018, paperwork was filed to continue the conservatorship until August 2020.
Improving mental health
Every now and then, Bynes surfaces, then vanishes, before resurfacing again on social media with updates. Whether it is on her relationship (an engagement with Paul Michael that would eventually fail), a pregnancy (no one knows what happened about that!) or just updates about her, Bynes often left fans feeling even more confused about what she was going through.
But reports from 2019 revealed that Bynes said she had been sober for four years with her parents' help. She also apologized for her tweets during her years of substance abuse, saying, "I'm really ashamed and embarrassed with the things I said. I can't turn back time but if I could, I would. And I'm so sorry to whoever I hurt and whoever I lied about because it truly eats away at me."
In June 2019, she graduated with her associate's degree from the Fashion Institute of Design and Merchandising in Los Angeles. She even shared the update with her fans on her Instagram, which has since been deleted.
The problem with conservatorship
A month ago, Spears' lawyer had formally asked a judge to permanently remove the pop star's father from his role to oversee her personal affairs and all financial matters. There is no denying that the "Free Britney" movement helped to get this plea a fair hearing in court.
Just a day after her hearing was Bynes' turn in the courtroom. But no one knows what really happened in that hearing. YouTuber Sloan actually documented how he tuned in to listen to Bynes' hearing, but was literally cut off when her turn came on.
He also goes on into detail as to why conservatorships are harmful and why, more often than not, people placed in conservatorship are taken advantage of. Bynes has taken to social media and expressed her concerns about having to spend thousands of dollars to go to a treatment center and also about her conservatorship.
The video was widely shared by her fans. In it, she also talks about how she is scheduled to see the judge regarding her conservatorship, but nothing since. This is why it makes it more relevant than ever to focus on Amanda Bynes. The "Free Britney" movement has brought to fore the issues with placing young women in conservatorships, and how damaging it is. It is time that Bynes gets the same treatment as the troubled pop star.
Latest updates
Bynes celebrates her birthday on April 3. At the time, ahead of her 35th birthday, her lawyer David A Esquibias reportedly says that she was "living independently", is back "attending school", that she "lives by the beach" and is "looking forward to celebrating her 35th birthday with family and friends." Additionally, Esquibias also said that she "really enjoys meditation and Soul Cycling".
What happened to her clothing line, which she had announced in February 2020, or the fragrance line is still unknown. It is only a matter of time till we have more details.
Share this article:
Amanda Bynes could benefit from 'Free Britney' movement that helped 'Toxic' singer Spears