'Don't dress gay!' Qatar hotels refuse to accept LGBTQ+ guests ahead of FIFA World Cup 2022 Several World Cup hotels in Qatar have refused to accept LGBTQ+ visitors, while others have ordered guests to change their behavior during their stay, according to a study. While FIFA and Qatari officials have previously said that everyone is welcome at the event, a poll undertaken by Swedish and Danish media has revealed that a lot of hotels are refusing to accommodate LGBTQ+ supporters.

According to the study, journalists pretended to be a recently married homosexual couple wanting to book a stay at 69 hotels in Qatar that were listed on an official World Cup website and approved by FIFA. Three hotels declined to take the reservation, according to NRK, SVT in Sweden, and DR in Denmark, with one arguing that allowing them to stay would be against hotel policy. Another 20 hotels encouraged the couple to change their behavior during their stay to prevent public demonstrations of affection, advising them to 'don't dress gay'. Only 33 hotels on the World Cup approved list accepted the booking from the male pair. However, the survey discovered that one-third did not or had concerns about it.
RELATED ARTICLES
Robbie Williams promises 'unforgettable' performance at FIFA World Cup opening ceremony
Esquire ropes in K-pop idols BTOB Minhyuk and SF9 Dawon for FIFA 22 tournament
The study of FIFA-approved World Cup hotels in Qatar by Swedish and Danish media was conducted at the end of March. As fans must have a match ticket in order to secure a hotel room, the researchers contacted the venues through email and phone to inquire about hotel policies. Following the survey, the Norwegian and Swedish journalists informed FIFA of their results, which stated, "FIFA is confident that all necessary measures will be in place for LGBT + supporters, so that they, like everyone else, can feel welcome and safe during the championship."
---
NRK, SVT and DR has conducted a investigation into the Qatar World Cup Hotels and if they would accept a gay married couple. Out of the 69 which are officially listed:-

3 said no
20 say yes but with 'limitations'
33 said yes without restrictions
13 no reply/quarentine hotel

— Adam_Addicott (@AdamAddicott) May 12, 2022
---
According to Amnesty International, homosexuality is prohibited in Qatar, and same-sex partnerships can result in criminal prosecution and a jail sentence of up to seven years. Despite this, Qatari officials have previously said that LGBTQ+ persons will be able to reserve and share accommodation during the event. LGBTQ+ fans will be allowed to rent hotels during the event, according to Major General Abdulaziz Abdullah Al Ansari, a security chief in the Qatari government. In April, he told the Associated Press, "Reserve the room together, sleep together -- this is something that's not in our concern."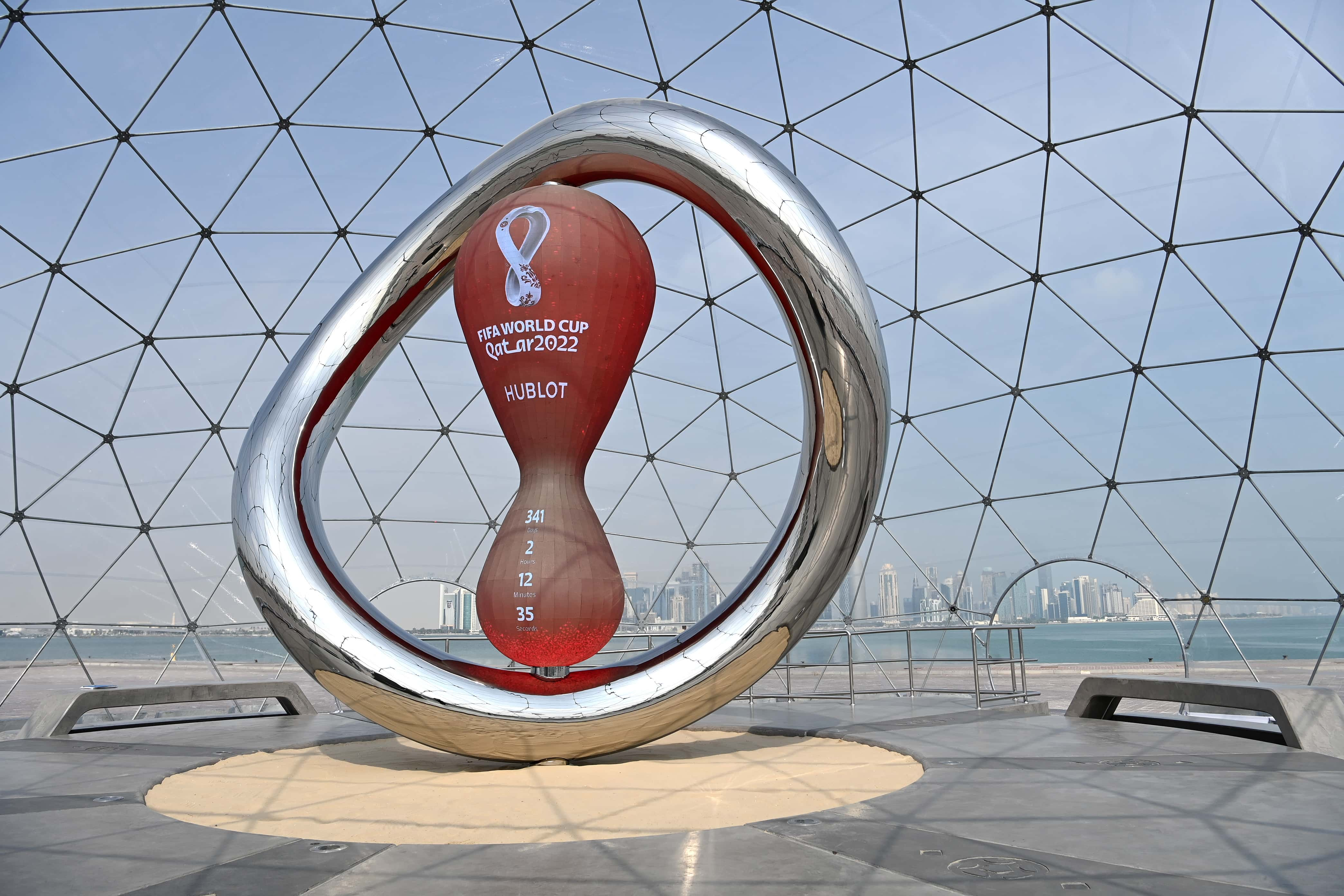 "We are here to manage the tournament. Let's not go beyond, the individual personal things which might be happening between these people ... this is actually the concept," he added. On the other hand, he advised that rainbow flags be removed from fans 'to protect them from being attacked' and that he opposes any public display of support for LGBTQ+ rights. "You want to demonstrate your view about the [LGBTQ+] situation, demonstrate it in a society where it will be accepted," he remarked.
He went on to say, "We realize that this man got the ticket, comes here to watch the game, not to demonstrate, a political [act] or something which is in his mind. Watch the game. That's good. But don't really come in and insult the whole society because of this." Earlier, FIFA president Gianni Infantino stated in November of last year that 'all are welcome in Qatar' and encouraged LGBTQ+ fans to attend the event. He said, "We cannot think that if we stay home and just criticize things will change. Things have improved. Things will continue to improve."