'Salt-N-Pepa': Meet Laila Odom, GG Townson and rest of the cast of Lifetime's film on all-female rap group With Lifetime's exciting new biopic 'Salt-N-Pepa' airing on January 23, you're probably eager to know who is portraying the hip-hop legends of the same name.
The film follows the group Salt-N-Pepa as they become the first female rap act to go platinum and experience ground-breaking success with multiple awards, paving the way for all female rappers to follow. Stars GG Townson as Salt, Laila Odom as Pepa, Cleveland Berto as music producer Hurby Azor, Jermel Howard as rapper Treach and Monique Paul as DJ Spinderella are the people behind the group.
So let's dive right in and meet the cast below.
GG Townson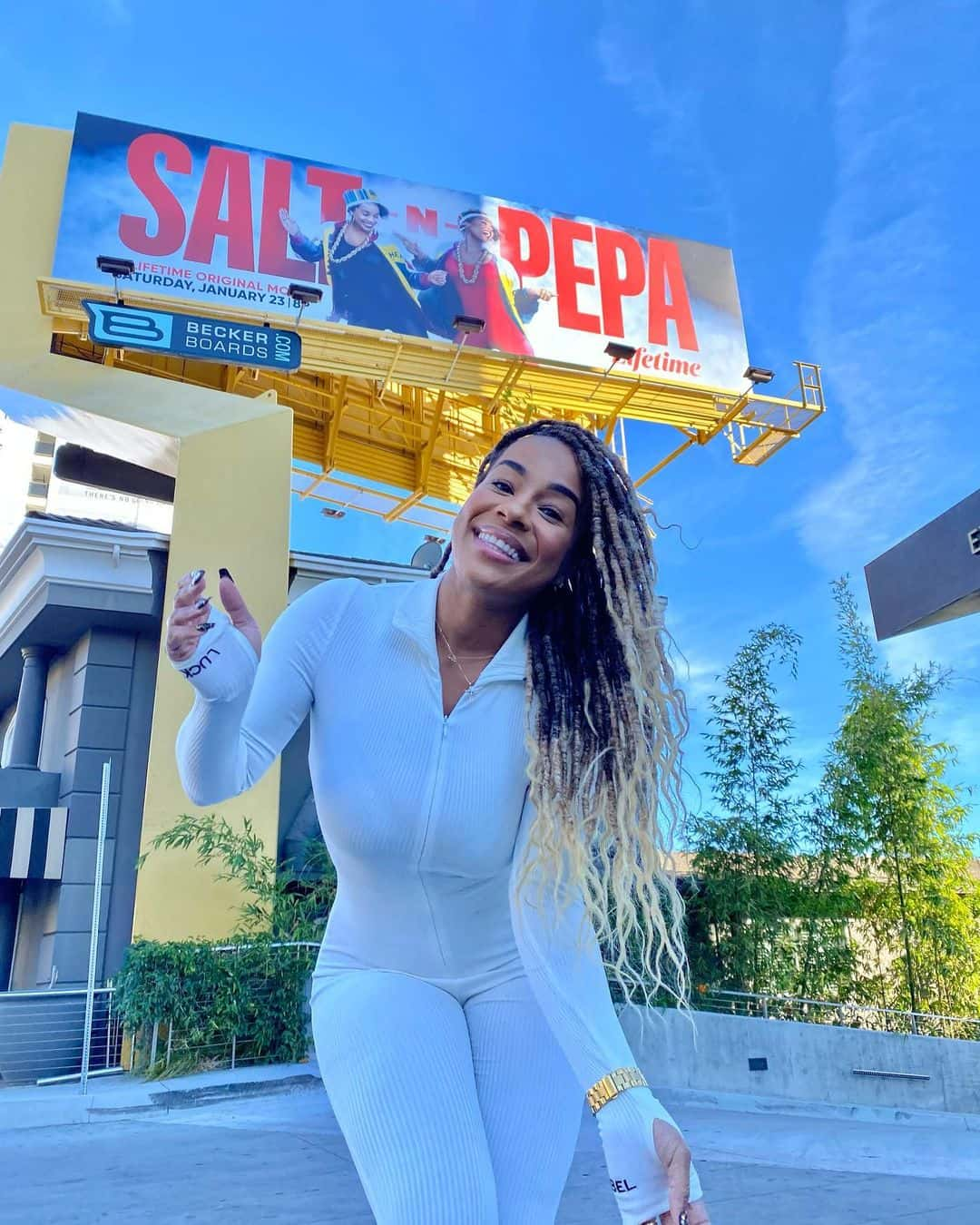 GG Townson, 30, is best known for her recurring lead role in Bounce TV's 'In The Cut'. GG has showcased a wide range of versatility as a guest star, co-star and lead roles on networks like Disney Channel, Nickelodeon and CBS.
During an interview with The Hype Magazine in December, Townson spoke of her preparation for the role of Salt. "I had to prepare to become Cheryl by studying archived interviews, building a relationship with her and even taking the time to breakdown scenes and have everyday discussions."
Apart from the gruelling hours of work, including dancing and performing, Townson also revealed that she found herself "going through emotional rollercoasters depending on what scene I was shooting." She noted, "There was nothing I could've done to prepare me for that part. My body shut down on me, so after a few emotional scenes I had to just cry it out for a minute."
"This was the hardest project I've shot to date, but the most rewarding. Especially when Cheryl told me she was proud of me once she saw the final cut of the movie."
GG Townson currently has near 105K followers on Instagram.
Laila Odom
Laila Odom is a charismatic 34-year-old film and television actress with silver screen credits in 2011's 'He's Mine Not Yours', 2012's 'Into the Woods', 2014's 'Phantom Halo', 2017's 'The Preacher's Son' and 2017's 'Busted'. She is also known for her role as Teri DeBarge in the TV film 'The Bobby DeBarge Story' (2019) and the series 'Game Shakers' (2015).
Odom, a hazel-eyed beauty and New Jersey native, is also multi-talented with a background in modeling, modern dance, gymnastics, and swimming. Laila's love of water and dexterity had her becoming the youngest lifeguard in her community. The actress also continues community outreach by volunteering her celebrity to local city parks in order to educate and eliminate the fear of water in urban communities.
Laila Odom currently has 118K followers on Instagram.
Cleveland Berto
Cleveland Berto is most commonly known for his roles in 'Terminator: Dark Fate '(2019), 'THE PREY: Legend of Karnoctus' (2021), and 'Mob Rules' (2010).
Berto is a member of the well-known Boxing and MMA Florida family of the same last name. He was a wrestler in high school, but decided to embrace his longtime dream of becoming an actor and discontinued joining his family's tradition. His father Dieuseul Berto competed in UFC 10. His older brother is Edson (little Tiger) Berto, a veteran of the Florida MMA scene. His younger sister Rivelina Nana Berto competed on 'The Ultimate Fighter' reality series, while his younger brother Andre Berto was an Olympian for Haiti and Boxing World Champion.
He graduated from San Francisco State University having studied theater arts and kinesiology. Relatively new to television, Berto has recently been picked for a regular role as Officer Walker on 'Chicago P.D.'
We're looking forward to these and more stars proving their talent as rising actors in 'Salt-N-Pepa'. How about you? Leave us your thoughts in the comments below.