Eva DeVirgilis: Mario Batali's accuser reveals identity, details traumatic sexual assault at NYC restaurant
Eva DeVirgilis accused celebrity chef Mario Batali of sexual assault while unconscious at a Manhattan restaurant's private dining room Warning: This article contains mentions of sexual assault, discretion is advised.
A woman who accused renowned chef Mario Batali of sexually assaulting her while she was unconscious has identified herself publicly for the first time. Eva DeVirgilis, 43, has detailed the alleged traumatic incident that took place in 2005. DeVirgilis recalled how she was once invited to an intimate dinner with Batali, who was her boss at the time. They met at the since-closed gastro pub the Spotted Pig in 2005.
DeVirgilis allegedly woke up to find herself on the floor of the restaurant's private dining room. She has recalled the alleged assault in a new documentary film called 'Batali: The Fall of a Superstar Chef', The New York Times reported. It is set to be released on Discovery+.
READ MORE
R Kelly found GUILTY of child porn and enticement charges but acquitted of 2008 trial fixing
R Kelly sentenced to 30 years in prison for sexual abuse, Internet says 'he ruined a lot of lives'
A month ago, the chef settled two lawsuits in Boston with two women who claimed Batali groped them in public in 2017. The New York Police Department investigated three potential assaults, but no charges have been pressed against the former co-host of 'The Chew'. Batali and his former business partner Joe Bastianich agreed to pay out a $600,000 settlement to more than 20 employees who said they were sexually harassed at their retaurants. In 2019, Bastianich divested Batali from ownership of the B&B Hospitality restaurant empire.
In the documentary, DeVirgilis shared the hospital report from the day after the alleged sexual assault by Batali took place. The report showed bruised ribs and multiple abrasions. DeVirgilis, who was 26 at the time, further claimed that she may have been drugged at the time of the assault.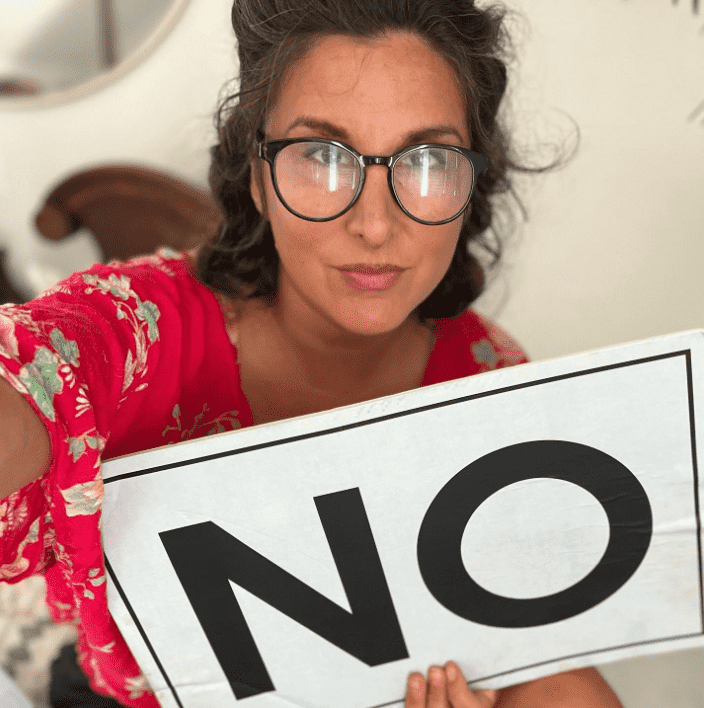 DeVirgilis, who was an aspiring actor at the time, was working at Babbo full-time for a year when the alleged assault took place. The incident occurred at a restaurant where she managed reservations during the day. In the evenings, on the other hand, she reportedly hosted. "I was so naive," she told NYT. "I knew not to walk across Central Park at night or to be alone in a stairwell. I didn't know I should be afraid of my millionaire celebrity boss in a public place."
DeVirgilis said she was excited to get invited to the Spotted Pig, where Batali and others would often gather after hours in the private room. "I thought I would have a drink or two with the group, get on the subway and go home," she said. However, on the day of the alleged assault, she saw Batali was alone in the room, waiting with a limo and a bottle of Prosecco. "He was married. He was my boss," she said. "It wasn't at all what I thought it was going to be."
DeVirgilis remembered the chef refilling her wine glass and feeling tipsy. She told Batali she wanted to call it a night as she had work the next morning but Batali allegedly told her to forget about work. The next thing she remembered was waking up on a wooden floor in the restaurant. She found scratches on her body and what seemed like semen on her clothing. She said she remembered Batali kissing her aggressively, and she threw up. "In retrospect, that was the most chilling moment," she said, adding that Batali had simply left her on the restaurant floor without waiting for her to sober up.
DeVirgilis eventually woke up and went home. When she went to work the next morning and Batali called in, she asked him what had happened the night before. Batali "tersely" told her to transfer him to the kitchen. DeVirgilis reportedly called a rape-crisis hotline and met with a counselor at Mount Sinai Hospital. There, she was given a rape kit and doses of oral contraceptives and AZT antibiotics, a hospital report claimed. "Patient reports that she is unclear of following through with police report because her boss is a powerful person who can blacklist her from the industry," the hospital report said.
Share this article:
Eva DeVirgilis: Mario Batali's accuser reveals identity, details traumatic sexual assault at NYC restaurant