Is Enid Blyton canceled? English Heritage calls author 'racist and xenophobic' British author Enid Blyton, known to children across the world for 'Noddy', 'Famous Five', 'Secret Seven', 'Malory Towers' and more, has been criticized over the decades for themes of racism and xenophobia in her stories. Now, English Heritage, a charity that manages over 400 historic monuments, buildings and places, has acknowledged this critique by updating her Blue Plaque with it.
London's Blue Plaques scheme, run by English Heritage, celebrates the links between notable figures of the past and the buildings in which they lived and worked. Blyton's Blue Plaque was erected in 1997 by the charity at 207 Hook Road, Chessington, KT9 1EA, Royal Borough of Kingston Upon Thames — her former home where she started to develop her storytelling skills. In recent years, several classic authors have come under fire for racist themes in their writings. From JM Barrie's 'Peter Pan' to Hugh Lofting's 'Dr Dolittle', to a number of works by Dr Seuss, viewed under the lens of racial insensitivity, many works have not, for the lack of a better phrase, aged well.
READ MORE
Are Dr. Seuss' books racist? Virginia school district cancels birthday celebrations citing 'racial undertones'
New York Public Library won't 'cancel' Dr. Seuss books after publisher pulls six titles over 'racist' imagery
'Blyton's work has been criticized during her lifetime'
While the plaque itself just records basic information like her name, years of birth and death and what she was known for, the English Heritage website now notes under a subhead titled 'Racism in Blyton's Work' that "Blyton's work has been criticized during her lifetime and even after for its racism, xenophobia, and lack of literary merit."
It says, "A 1966 Guardian article noted the racism of The Little Black Doll (1966), in which the doll of the title, Sambo, is only accepted by his owner once his 'ugly black face' is washed 'clean' by rain. In 1960 the publisher Macmillan refused to publish her story The Mystery That Never Was for what it called its 'faint but unattractive touch of old-fashioned xenophobia'. The book, however, was later published by William Collins."
The 1966 article being referenced here was penned by British Labour MP Lena Jeger. In the piece, Jeger spoke about the Race Relations Act 1965, the first legislation in the United Kingdom to address racial discrimination. Writing about the Act that outlawed discrimination on the "grounds of color, race, or ethnic or national origins" in public places in Great Britain, Jeger mentioned how the Home Secretary had wondered if it needed amending to include racist literature. It was then that Jeger wondered what "would happen to Enid Blyton if the law were tightened in this direction?"
The English Heritage also noted, "In 2016, Blyton was rejected by the Royal Mint for commemoration on a 50p coin because, the advisory committee minutes record, she was 'a racist, sexist, homophobe and not a very well-regarded writer'. Others have argued that while these charges can't be dismissed, her work still played a vital role in encouraging a generation of children to read."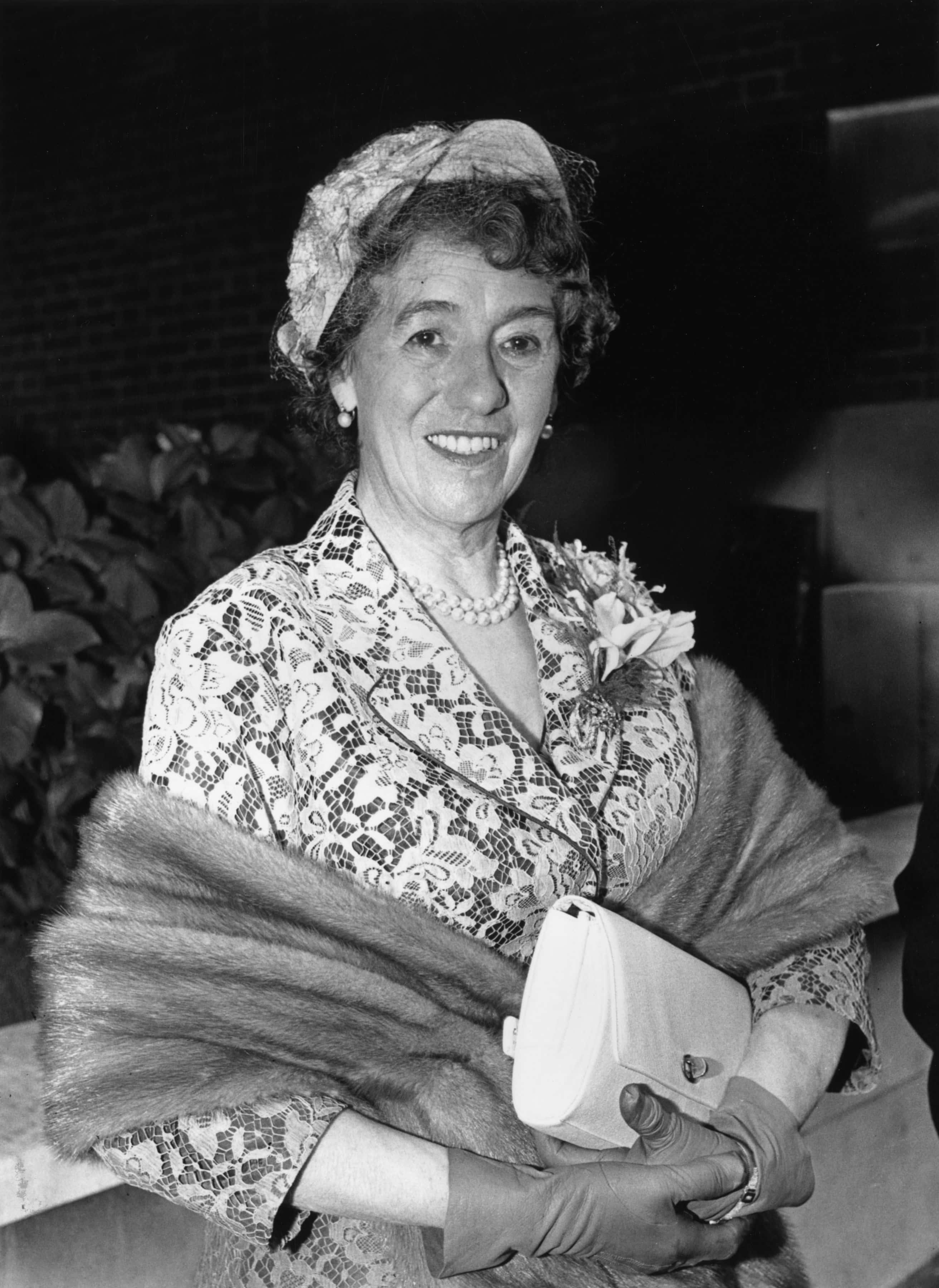 In June 2020, the English Heritage said in an announcement that it recognizes the Black Lives Matter movement and would work towards both recognizing more Black historical figures and England's problematic past. Anna Eavis, English Heritage's Curatorial Director, said: "English Heritage looks after a number of statues in London and we need to ensure that the actions and the legacies of those commemorated are told in full."
"Statues can offend but we cannot support deliberate damage to historic monuments," she said. "We believe that the best course of action is to provide as much information as possible about these monuments – their history and the context in which they were erected – and encourage debate and reflection on the sometimes painful issues they raise." She also said, "With the London Blue Plaques scheme, we have made real progress to better recognize those groups who have been traditionally unrepresented in history, including the Black community. Now with the statues in our care, we need to ensure that the stories of those people already commemorated are told in full, without embellishment or excuses." The charity also said, "Black history is part of English history – we never forget this as we explore our rich, complex and sometimes difficult past."
'Better the plaque come down than stand as a perpetual insult'
Of course, this move has not gone down well with conservatives. Paul Bristow, a Conservative Party politician who has served as Member of Parliament for Peterborough since 2019, wrote on Twitter: "My 6 year old daughter loves her Amelia Jane books. She wants to enjoy stories that have inspired millions of children to read, but perhaps English Heritage would prefer it if I accompany this with a programme of unconscious bias training?"
Former member of the European Parliament, Roger Helmer, a pro-Brexit politician with reported homophobic views, said of this news development, "OK. Let's tell that to the 600 million people who have bought copies in 90 languages, shall we?" The Twitter account for Save Our Statues, a conservative group that wants "the lawful preservation of our statues, monuments, and other precious cultural furniture," said that English Heritage "labels Enid Blyton 'racist & xenophobic' in blue plaque guide. Just like adding plaques to statues, blue plaques now exist to denigrate British history and its figures. Better the plaque come down than stand as a perpetual insult."
---
My 6 year old daughter loves her Amelia Jane books. She wants to enjoy stories that have inspired millions of children to read, but perhaps English Heritage would prefer it if I accompany this with a programme of unconscious bias training? https://t.co/T1faL3Bv54

— Paul Bristow MP #stayalert (@paulbristow79) June 17, 2021
---
---
.@EnglishHeritage labels Enid Blyton "racist & xenophobic" in blue plaque guide.

Just like adding plaques to statues, blue plaques now exist to denigrate British history and its figures. Better the plaque come down than stand as a perpetual insult.https://t.co/6d0SwLCLpU

— Save Our Statues (@_SaveOurStatues) June 16, 2021
---
Share this article:
Enid Blyton canceled Author work racist xenophobic lacking literary merit English Heritage