Dogecoin dips 22% after Elon Musk's 'SNL' appearance, Internet says 'there were people who trusted you' One of the richest men on the planet, Elon Musk debuted as a host on the latest episode of 'Saturday Night Live' (SNL) and created quite a stir on the Internet when he revealed he has Asperger syndrome during his opening monologue. The Tesla CEO was also trending on Twitter for his appearances in different skits on the latest episode.
In one of the skits, the 49-year-old billionaire got dressed up as the fictional character, Wario, the arch-rival of Mario, and also took over the Mars Mission in a different skit. However, one of the main reasons why Elon Musk was trending on Twitter was when the tech mogul appeared as the show's financial expert, Lloyd Ostertag, on the segment called 'The Weekend Update' and explained what exactly Dogecoin was. His appearance, however, turned out to be a bummer for many as Dogecoin dipped around 22%.

RELATED ARTICLES
How much will Elon Musk earn from 'SNL'? Dogecoin prices and Tesla stocks spike as billionaire set to host show
Does Elon Musk have Asperger syndrome? Tesla CEO drops bomb in 'SNL', fans say 'can't tell if it's a joke'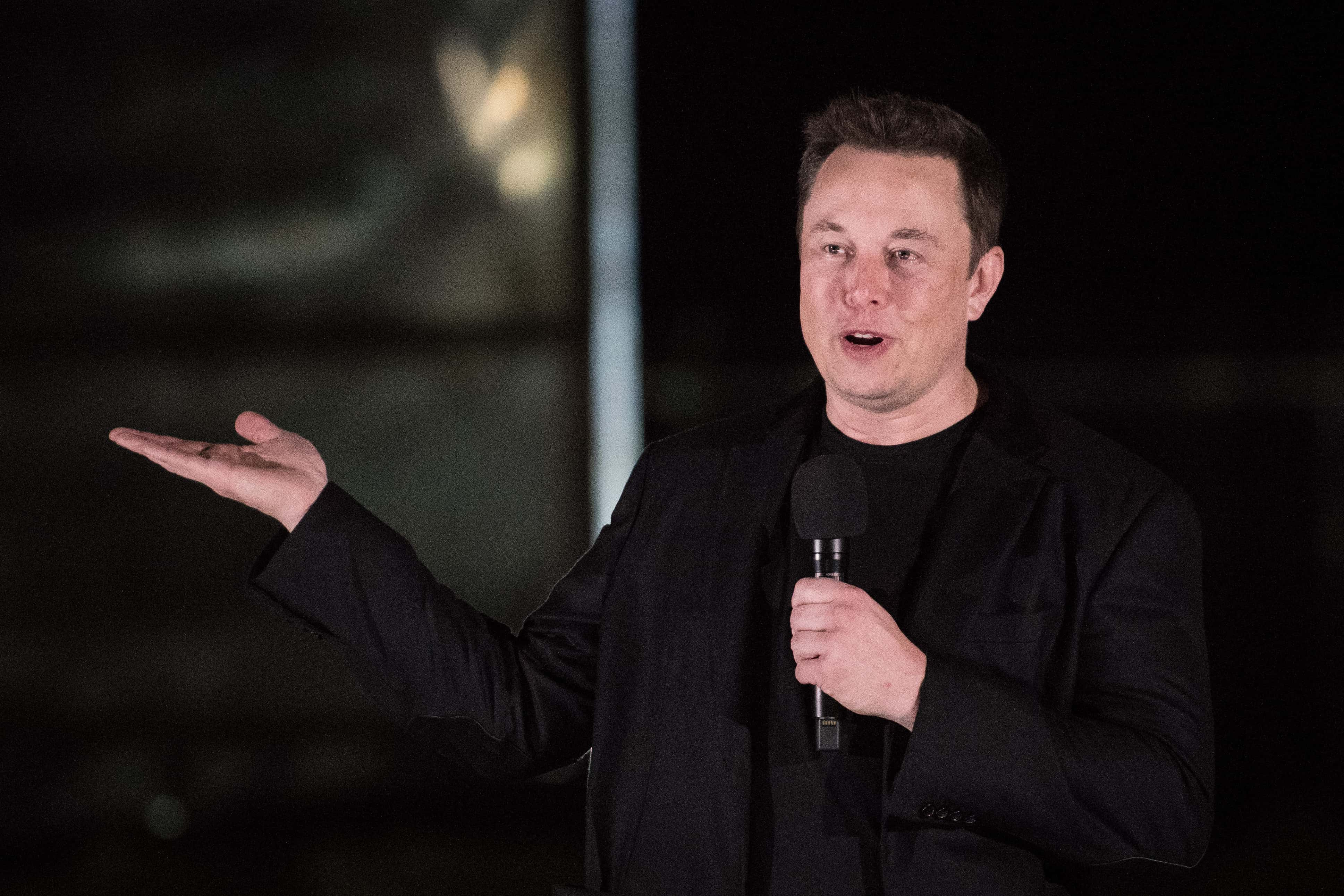 'It is the future of currency'
When the show started, Dogecoin went up to $0.71 but now it was being reported at $0.56. Elon Musk's appearance on the show's segment is believed to be the reason behind it. When asked to explain what exactly Dogecoin was, the SpaceX CEO first dubbed himself as "The Dogefather" and added, "It is the future of currency, it as an unstoppable financial vehicle that is going to take over the world." Elon Musk also labeled the currency as a "hustle" and shouted the Dogecoin phrase "to the moon" when the segment host asked if crypto could be traded for cash.
Apart from his appearance on this segment, Elon Musk also marked Mother's Day by bringing his mother Maye Musk during the opening monologue of the show. "I am excited for my Mother's Day gift. I just hope that it's not Dogecoin," Elon's mother told her billionaire son to which he replied with a beaming smile, "It is. It sure is."
'There were people who trusted you very much'
The price of Dogecoin soon plummeted as a lot of social media users took to Twitter to speak about the same. According to the official website of NASDAQ, the last recorded value of Doge was 0.564339 witnessing a change of -0.153080. Looking at the numbers, Doge slumped to -21.34% overall. Speaking about the dip in price, one said, "Me thinking Doge Coin was going to make a dollar tonight, but Elon Musk is just being cringe on SNL." Another posted, "#SNL is proof America is doomed. I knew it was bad, but I didn't realize how bad until I watched just because @elonmusk was hosting." One added, "More like gave people some time to buy more doge until it spikes again. just like it has done every other time it dips like it has."
The next one shared, "There were people who trusted you very much, you destroyed everyone's dream world, you fooled people, we lost a lot of money doge coin." One individual asked, "@elonmusk why is Doge's now 6 feet under." Another shared, "Of course! No reason why panic sell. I am still happy HODling strong my lovely $DOGE. I don't care what Elon said. Why put our fate in the hands of somebody else? Together, let's make history ourselves!" Echoing similar sentiments, one concluded, "Elon musk said something about driving a hellcat and doge dropped 20 cents I'm going to sleep."
---
#SNL is proof America is doomed. I knew it was bad, but I didn't realize how bad until I watched just because @elonmusk was hosting.

— Hans Mast (@hansmast) May 9, 2021
---
---
more like gave people some time to buy more doge until it spikes again. just like it has done every other time it dips like it has.

— embed 🏳️🌈 (@embed__) May 9, 2021
---
---
There were people who trusted you very much, you destroyed everyone's dream world, you fooled people, we lost a lot of money doge coin 😢

— ramazan çelikkol (@ramazanelikkol5) May 9, 2021
---
---
Of course! No reason why panic sell. I am still happy HODling strong my lovely $DOGE. I don't care what Elon said. Why put our fate in the hands of somebody else? Together, let's make history ourselves!💪🚀💖👌

— Crypto Fanatic (@DanhNgtweeter) May 9, 2021
---
---
Elon musk said something about driving a hellcat and doge dropped 20 cents I'm going to sleep

— ✞ (@GUNNERSELLWHITE) May 9, 2021
---