Elijah DeWitt: Georgia high school football player, 18, shot to death while on date with girlfriend, 2 arrested LAWRENCEVILLE, GEORGIA: A Georgia high school football star, who was killed in a mall parking lot on Wednesday, October 5, was allegedly shot to death by two teenagers. Elijah DeWitt, 18, was out on a date with his girlfriend, Bailey Reidling, when the incident took place at the parking lot of a Dave & Buster's outside of the Sugarloaf Mills Mall in Lawrenceville.

Two days after the incident, the South Carolina police arrested Kemare Bryan, 18, and Chandler Richardson, 19, who were Lawrenceville natives. "Detectives are still working to investigate the motive behind this incident, it appears that the suspects and the victim were familiar with each other and when they encountered each other in the parking lot, an altercation took place and then the shooting," Gwinnett Police Department said in a statement as reported by Daily Mail.
RELATED ARTICLES
Woman shoots and kills estranged husband in front of their three children at Walmart parking lot
Popeyes customer stabbed to death in row over chicken sandwich after one of them cut in line at Maryland restaurant
According to the report, Reidling's screams were heard in the background of a 911 emergency. "I was at Dave & Buster's, I heard people screaming, I look towards my right, and I see someone lay down," a person said in a 911 call obtained by Fox News. "I've never seen anything like this, man." Bryan and Richardson have been accused of malice and felony murder. Additional charges against the two included aggravated assault and possession of a handgun. The two will be returned to Gwinnett County on October 10 from Anderson County.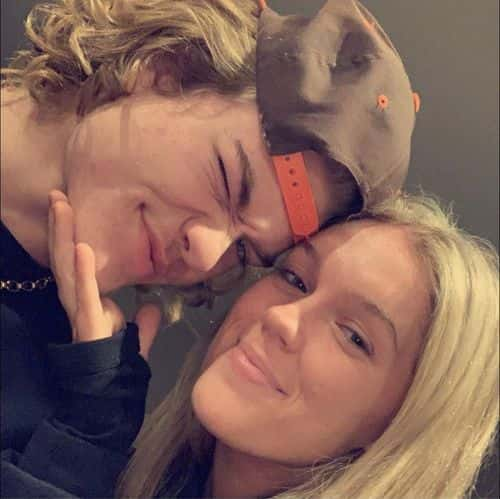 On Sunday, October 9, close to a hundred people gathered to remember DeWitt at a candlelight vigil. DeWitt was a student at Jefferson High School. "Definitely the worst day of my life," Dawn Erwitt, Elijah's mom told Fox News. "His life just came completely to a screeching halt in seconds." Erwitt said to 11Alive News that her child was devoted to football and worked hard to be the best. "He loved football, he was ready and willing to do whatever it takes to go D1, that was his ultimate goal." Erwitt and her husband Craig are forgiving his alleged killers despite losing their son. "Forgiveness is for the forgiver," Craig told Fox News. "We don't want the hate in this household." According to 11Alive News, DeWitt died on his father's birthday.

Elijah's family referred to him as a "shining star" and launched a campaign on GoFundMe to raise money to support a scholarship in his honor. "We are working toward an idea to honor Elijah and keep his memory alive and acknowledge that there are many needs in the coming months for friends and family of the DeWitts that you could directly impact," the GoFundMe post read. On October 11, more than $40,000 of the campaign's $60,000 target had been raised as one donor gave $20,000 to the cause. On Wednesday, October 12, at 6 pm, Jefferson Church will host a funeral ceremony in memory of Elijah.
Share this article:
Elijah DeWitt: Georgia high school football player, 18, shot to death while on date with girlfriend, 2 arrested