Was Dylann Roof a drug addict? Charleston church shooter took cocaine, arrested for carrying narcotic Suboxone On June 17, 2015, Dylann Roof opened fire in the middle of a Bible study at the Emanuel African Methodist Episcopal Church killing nine innocent people. The racially motivated attack sent shockwaves across the nation with his trial two years later ending in a death sentence.
But the man on federal death row for the racist murders of nine members of a Black South Carolina congregation is now making his appellate argument that his conviction and death sentence should be overturned on mental health grounds. It has been previously reported the Dylann has had a history with drugs. Considering that, will Dylann Roof be able to walk away?
RELATED ARTICLES
Will Dylann Roof be executed? Charleston church shooter wants death penalty dropped, claims 'mental illness'
Where is Morgan Roof? Charleston shooter Dylann Roof's sister was arrested in 2018 on weapons, drug charges
Arguments in Roof's case are scheduled to be held on Tuesday, May 25, 2021, before a three-judge panel of the 4th U.S. Circuit Court of Appeals, which is based in Richmond, Virginia. According to reports, in a lengthy brief, Roof's attorneys argued that an appellate court should vacate Roof's convictions and death sentence, or remand his case to court for a "proper competency evaluation".
Claiming mental illness
"The federal trial that resulted in his death-sentence departed so far from the standard required when the government seeks the ultimate price that it cannot be affirmed," they wrote, arguing that their client's mental illness should have prevented him from serving as his own attorney and also being sent to federal death row. Representing himself for sentencing, Roof had successfully prevented jurors from hearing mitigating evidence about his mental health, "under the delusion that he would be rescued from prison by white-nationalists - but only, bizarrely, if he kept his mental impairments out of the public record," his attorneys wrote. They added that this resulted in "a complete breakdown" of any possible defense, because of which jurors were "left in the dark" about any details from Roof's past that could have possibly been used to mitigate the government's "inflammatory case for death."
Two previous competence hearing held by U.S. District Judge Richard Gergel - one before the start of his trial, and one before its sentencing phase - determined that Roof could act as his own attorney for that portion of the trial. His appellate team wrote that the court errantly found Roof competent, despite the fact that "every defense expert agreed Roof suffered a delusional belief he would be rescued by the victors of a race-war, which prevented him from understanding the threat of execution was real."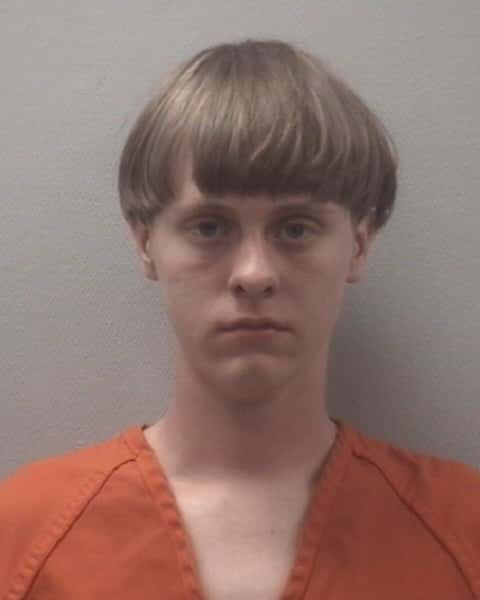 History of drug abuse
According to a report in The Guardian, Dylann was described as an "introvert" who "appears to have a history of racism and drug abuse". the report added that he came from a family that gave him a gun as a gift. According to his family, he dropped out of school in 2010 and spent his time alternating between playing video games and taking drugs.
A high-school contemporary, John Mullins, reportedly said that young Roof was "kind of wild". "He used drugs heavily a lot," Mullins said. "It was obviously harder than marijuana. He was like a pill popper, from what I understood. Like Xanax, and stuff like that."
Before the attack, Roff was allegedly spending his time using drugs and getting drunk. According to Washington Post, in the months before the shooting, Roof lived on and off in a mobile home that he shared with five people and three dogs. Two of them spoke to the press along with one other neighbor who also knew Roof. Lindsey Fry, one of the trailer's occupants along with her boyfriend Joseph "Joey" Meek Jr, said Roof was "always trying to get different drugs," that he used cocaine daily and that he often got drunk on cheap vodka. Fry also recalled Roof using Suboxone, a drug used to treat opioid addiction, although she said Roof never admitted to being addicted to heroin. He reportedly also kept a gun in the trunk of his Hyundai.
Arrested for drug possession
Roof had not one but two trysts with the police in the month preceding the Charleston church shooting. On February 28, 2015, Roof was arrested for drug possession at the Columbiana Centre, a mall in Columbia, where he was searched by officers after storekeepers complained that he entered the mall wearing all-black clothing and was acting unusually, asking unsettling questions, reportedly about opening hours and the number of staff on the premises.
According to a report in the New York Times, a police incident document said that during the questioning, authorities found a bottle of what was later revealed to be Suboxone, a narcotic that is used for treating either chronic pain or opiate addictions and that is abused as a recreational drug. He did not have a prescription for the drug, which is commonly sold illegally on the street. Roof was then arrested for a misdemeanor charge of drug possession. And was subsequently banned from the Columbiana Centre for a year.
Then, in April 2015, Roof was charged again -- this time for trespassing at the same mall from where he had been banned after the drug arrest. Roof was convicted again for trespassing.