Marla Maples shows off yoga moves after ex-husband Trump was accused of rape while he was married to her in the 90s
The 55-year old took to Instagram to showcase her yoga images and also added an image of her day out with daughter Tiffany and her beau, Michael Boulos President Donald Trump may be battling allegations of a sexual assault scandal, but his ex-wife Marla Maples seems to be not giving it much thought. She was busy showing off her yoga moves on Instagram next to a pool in Bridgehampton, New York, on Friday, June 21, just days after her former husband was embroiled in a new sex scandal. Daily Mail reported that she captioned the photos "Always doing #yoga somewhere in the world. Committing to a daily practice that feeds the mind, body & soul should be celebrated every day. So happy."
While the allegations emerged, Maples in addition to the yoga pictures also added stories and videos from her day out at the Smithsonian National Zoological Park in Washington D.C. with daughter Tiffany and Michael Boulos, her billionaire boyfriend.
Maples gave birth to Trump's fourth child, Tiffany, in 1993. She shared a picture of herself posing with Tiffany and her beau and captioned it: "A day at the zoo with the kids."
Meanwhile, E. Jean Carroll, now 75, alleged in a New York Magazine that she was sexually assaulted by trump at a department store. She appeared on the magazine cover wearing the same dress that she claimed she was wearing on the day. The event happened in the fall of 1995 or spring 1996. Trump purportedly shoved Carroll against a wall, unzipped his pants and forcefully penetrated her in an act she claimed lasted three minutes.
On his part, Trump spoke to the media on Saturday, June 22, before departing to Camp David. When asked about the photograph of him with Carroll that was published in the magazine, he said, "(I'm) standing with my coat on in a line, give me a break, with my back to the camera. I have no idea who she is." He also stated that the accusation was false and he didn't know anything about her.
"She's made this charge against others, and you know, people have to be careful because they're playing with very dangerous territory, and when they do that and it's happening more and more. When you look at what happened to Justice Kavanaugh and you look at what's happening to others, you can't do that for the sake of publicity."
He added that the woman was also someone who's accused other men of things. "It is a totally false accusation. I think she was married, as I read, I have no idea who she is, but she was married to a — actually nice guy, Johnson, a newscaster." Carroll claimed that Trump asked her for help with a gift when she was on her way out of the store. She was doing a daily talk show called 'Ask Carroll' at the time for Roger Ailes' 'America's Talking' cable network and said that Trump had recognized her from the show. "Hey, you're that advice lady!" he said, according to Carroll.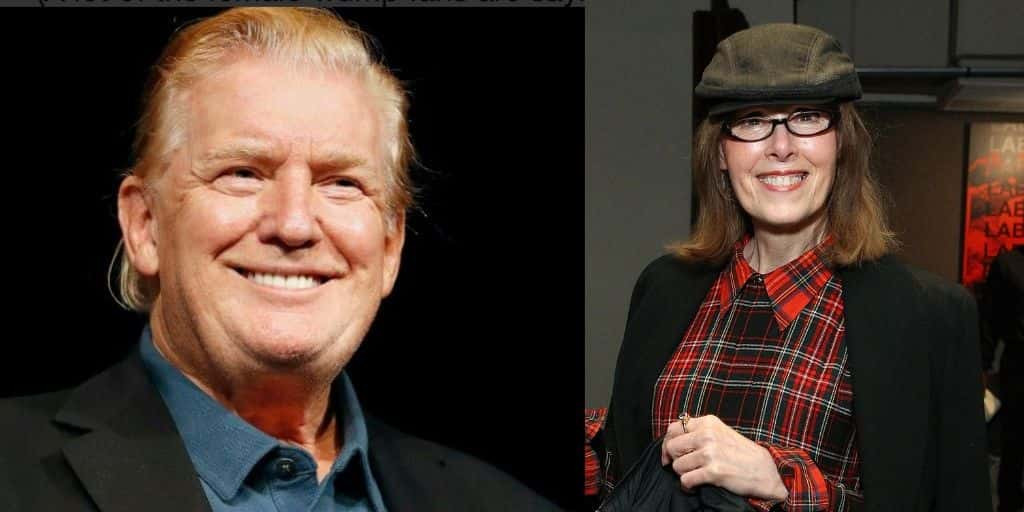 Also, she claimed that Trump said, "Come advise me, I gotta buy a present," and then said "lingerie" after she gave him a few gift ideas. The duo headed upstairs to that department and that was when Trump suggested her to model one of the wears. It was when they went to one of the rooms that the alleged assault took place.
"The moment the dressing-room door is closed, he lunges at me, pushes me against the wall, hitting my head quite badly, and puts his mouth against my lips. I am so shocked I shove him back and start laughing again," wrote Carroll. "He seizes both my arms and pushes me up against the wall a second time, and, as I become aware of how large he is, he holds me against the wall with his shoulder and jams his hand under my coat dress and pulls down my tights."
"I am astonished by what I'm about to write: I keep laughing. The next moment, still wearing correct business attire, shirt, tie, suit jacket, overcoat, he opens the overcoat, unzips his pants, and, forcing his fingers around my private area, thrusts his penis halfway — or completely, I'm not certain — inside me."
She claimed that she fought him off and fled from the dressing room and that she did not report the alleged assault to the police, but confided in two friends. Carroll is now the 16th woman to accuse the president of sexual misconduct.