Why is Trump stalling his presidential library? Announcement will mean end of possible 2024 run, say experts
Putting a hold on the library plan means the former president can continue to fundraise for a possible run in 2024 Donald Trump has been dangling a possible 2024 run (Getty Images)
Donald Trump's plans for a presidential library in his name has been put on hold. Experts are giving several reasons for the same, the key among them being the possibility of a 2024 presidential run. Aides close to the former president told Bloomberg if plans of building the presidential library went ahead, it would mean either the former president wouldn't run for office in 2024, or that his political career was over.
Putting a hold on the library plan means Trump can continue to fundraise for a possible run. Speaking to the outlet, presidential library expert Anthony Clark claimed, "Once he says, 'I am going to be raising money for my library,' he's given up even the pretense of trying to run again."
RELATED ARTICLES:
Trump's post-presidency team suffers from 'backstabbing' and 'cash grabs', likened to daycare without adults
Stephen Miller says Trump immigration policy wasn't 'inhumane', Mehdi Hasan says 'he's right, it was torture'
Predicting that Trump's presidential library might never happen, Clark said he doubted whether Trump will ever have a presidential library given how expensive and complicated they are to build; how difficult it is to secure a location and because he didn't start raising money and planning before leaving office as other presidents did
Other experts told the outlet that should Trump go ahead with plans to build one anyway, the most likely route would be a 'non-profit charity', a model that's commonly used by modern presidents. However, using charity might bring the ex-POTUS under scrutiny, given his New York history, where he and his family were fined over botched charities.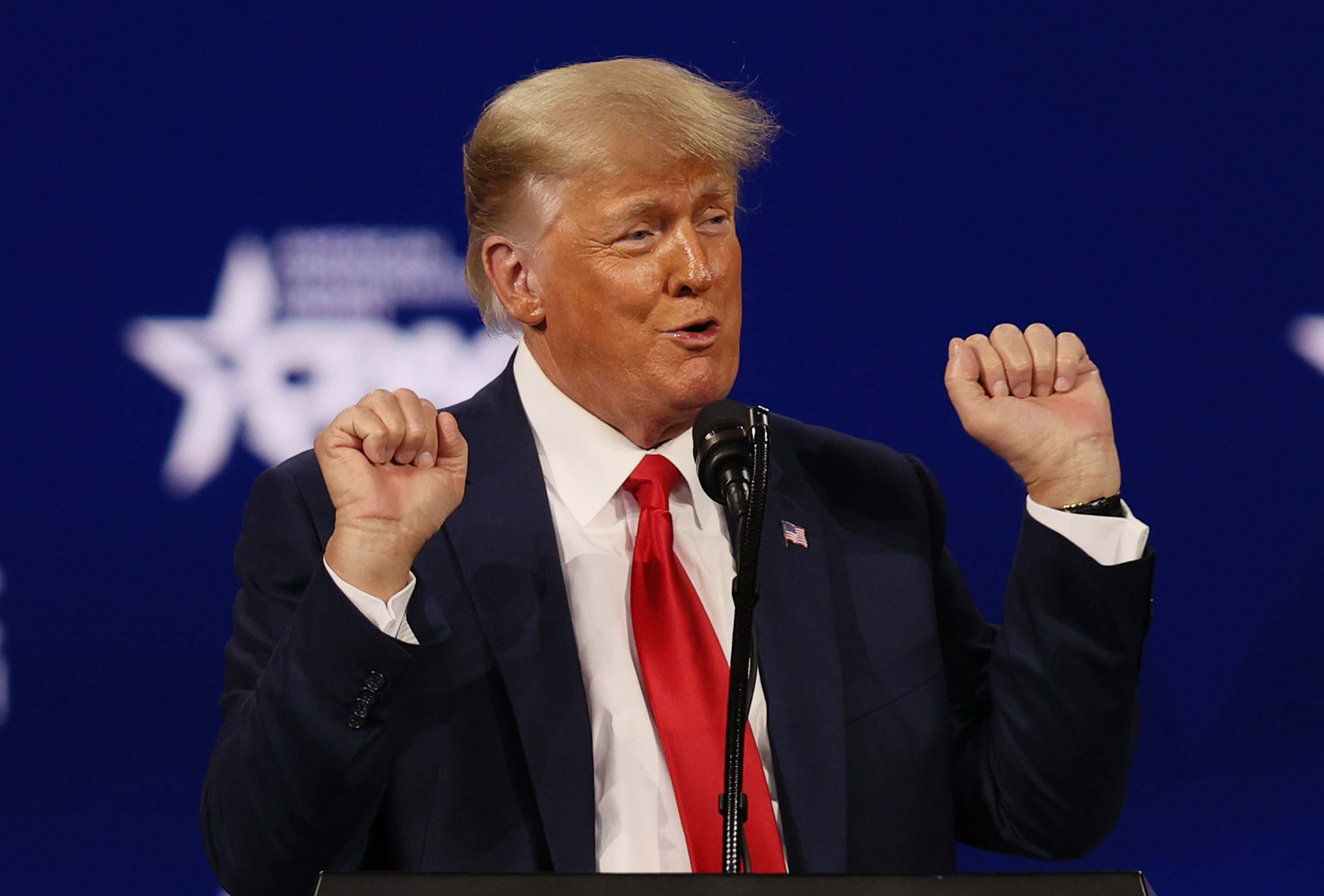 The outlet also added how Trump shut down the Donald J Trump Foundation in New York after paying $2 million in damages. This was part of a 2019 settlement after it was alleged that he had violated state rules regarding nonprofits by improper expenditure, including a portrait of himself at a charity.
The Trump campaign also raised around $225 million after the 2020 elections, claiming this money was to fund their 'Stop the Steal' court fights. Records, however, show that just $8 million of that money was spent on fighting the cases, the remaining amount being earmarked for Trump's campaign post White House. News of this comes after Trump's post-presidency team was compared to a "daycare if you took the adults away" due to its alleged lack of organizational skills, amidst incessant demands for financial support and alleged backstabbing over individual ventures outside Trumpworld. As previously reported by MEAWW, sources told Politico: "Right now, it's like a daycare if you took all the adults away. There's virtually nobody with organizational skills left."
That some of Trump's old aides have moved on from the 45th POTUS is no secret either. Top White House aides like Corey Lewandowski, Dave Bossie, Stephen Miller and Mark Meadows have allegedly started their own ventures while umbilically attached to Trump, reports Politico. And while they have been in touch with Trump, they are 'wary' of each other, notes the outlet.