'Dirty Duchess' of Argyll Margaret was the first victim of revenge porn, claims biographer If you think revenge porn is a 21st century evil? Think again.
During a divorce hearing in 1963, the Duchess of Argyll, Margaret Campbell's, husband Ian Campbell, the 11th Duke of Argyll, submitted sexually explicit polaroid and diaries of his wife that he had stolen.
The photo showed Margaret with a male companion, whose body was only visible from the neck down, and tried to paint her as a "nymphomaniac socialite," with an unusually high sex drive.
The man in the photograph who became infamous as the "Headless Man," and speculations surrounding his identity suggest that he could have been anyone, from Hollywood actor Douglas Fairbanks Jr to former Nazi Sigismund von Braun to Winston Churchill's son-in-law, Duncan Sandys.
Margaret herself never revealed who her lover was, possibly to retain some semblance of control over her life, after the scrutiny she had endure over her sexuality during and after the judgment.
The "evidence" culminated in a 50,000 word judgement, in which the Duchess was shamed for her sex drive, and was called a "highly sexed woman who has ceased to be satisfied with normal sexual activities."
However, Margaret's biographer Lyndsy Spence in her book 'The Grit in the Pearl: The Scandalous Life of Margaret, Duchess of Argyll' claims that she was probably the first victim of revenge porn.
Born in 1912, Newton Mearns, Renfrewshire, Ethel Margaret Wigham was the only child of self-made millionaire George Whigham and his wife Helen. Despite a very privileged childhood, Margaret was lonely and felt unloved by her mother, who was prone to extreme mood-swings. Their family life was deeply affected by George's infidelity, but he tried to make up for it by being extremely loving towards Margaret and buying everything she wanted and dreamed of.
At the age of six, Margaret was diagnosed with "lack of a sense of humor" by a psychiatrist, shortly after which she developed a stammer. She was taken to Lionel Logue, speech therapist to King George VI, for treatment, but he was unsuccessful. Helen allegedly used to tell her young daughter, "No matter how pretty you are, Margaret . . . you will get nowhere in life if you stammer."
The lack of affection she experienced from her mother and the surfeit of it from her father probably drove her to men at a very young age. She was pregnant with actor David Niven's child at the age of 15, and had a secret termination. Following this, she went through a series of failed engagements and relationships, which included Prince Aly Khan, Glad Kidston, Max Atiken and Fulke Warwick.
She married Irish-American stockbroker Charles Sweeny at the age of 20. On their wedding, 2,000 invited guests and 2,000 gatecrashers attended the event to see her in her Norman Hartnell wedding gown, which became a spectacle thanks to its 28-ft-long train. In the 15 years that they were married, Margaret suffered eight miscarriages and a stillbirth, before giving birth to a daughter and son.
According to Margaret, their marriage failed due to Charles' philandering, while he claimed it was an accident that led to her falling down a 40-feet lift shift in 1943 that "changed her totally" and led to their divorce in 1948. The fall caused the "nymphomania," many rumor mills claimed.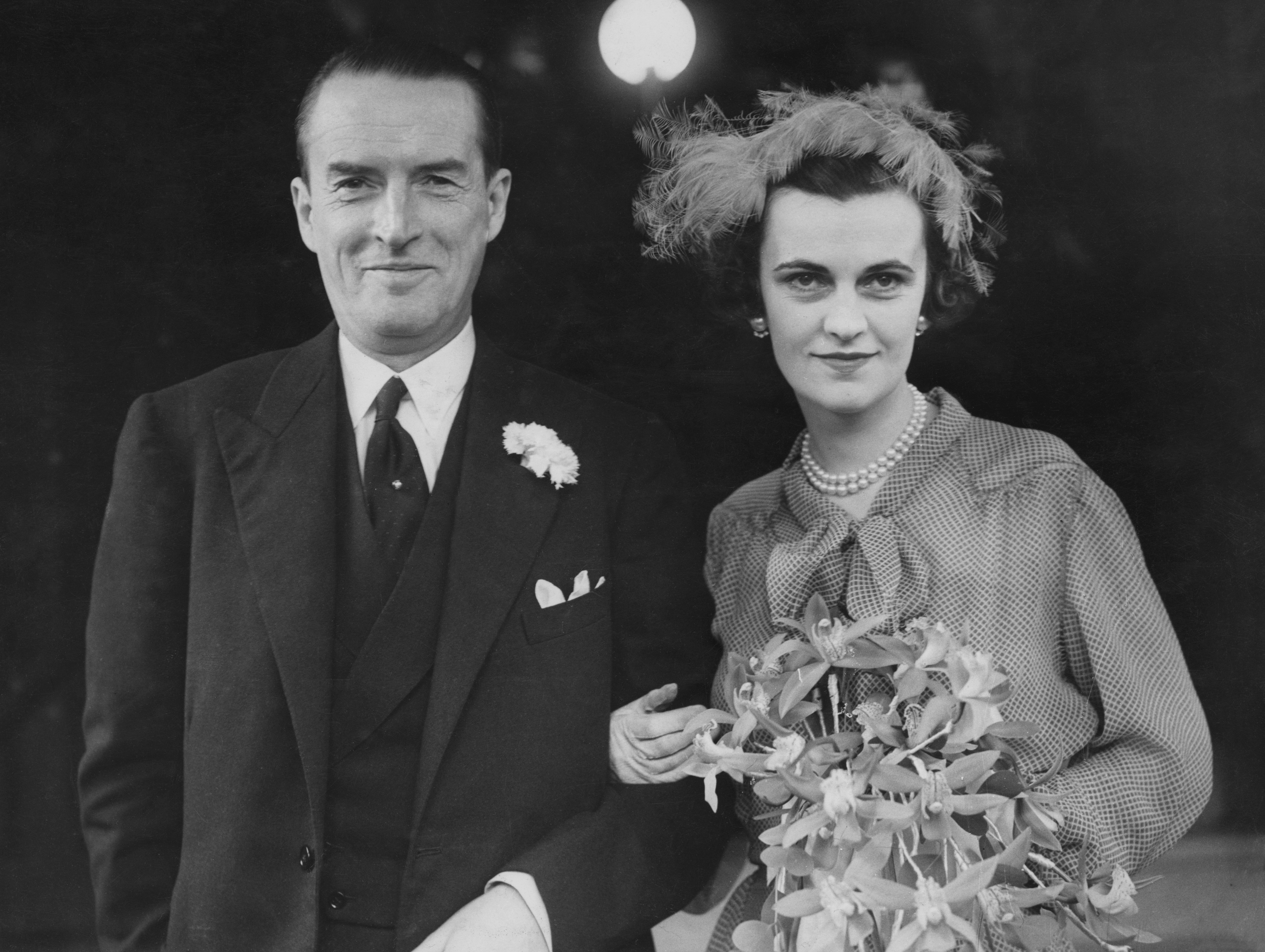 Before her second marriage to Ian in 1951, Margaret travelled quite a bit and was romantically involved with more men, one of whom was Joe Thomas, a New York stockbroker. Interestingly, during their year-long relationship, they took explicit photos together and even kept them as mementos when they broke up. These photos would come in handy for Ian to brand Margaret as a promiscuous woman and create a scandal around her, in years to come.
Regardless of inheriting the Dukedom of Argyll, Ian's estate was worthless, and he wanted to change the tide of his luck with Margaret, who, he allegedly was inclined on trapping as soon as they met.
Margaret, besotted with him, got her father to give him £100,000 to restore one of his castles. After their marriage, however, Ian's true nature was revealed, including his temper problems and addictions to gambling, alcohol, and drinamyl.
When Margaret stopped funding for his ludicrous spending, he started plotting their divorce and collected evidence to use against her in court. In the end, he succeeded in his plot, but Margaret will go down in history as one of the most iconic and individualistic women in history who was way ahead of her time.