'Destroyer': First look at Nicole Kidman's shocking transformation into LAPD detective Erin Bell
'Destroyer' follows the moral and existential odyssey of Erin Bell who, as a young cop, was placed undercover with a gang in the California desert with tragic results For all those still reveling in the glory of the iconic, sophisticated emblem of poise that Nicole Kidman was on her TV show 'Big Little Lies', this may come as quite a shock. The first look of the actress as LAPD detective Erin Bell in the upcoming movie 'Destroyer' is finally here and Nicole's transformation into the tragic, worn out character is nothing short of phenomenal!
'Destroyer' follows the moral and existential odyssey of Erin Bell who, as a young cop, was placed undercover with a gang in the California desert with tragic results. When the leader of that gang re-emerges many years later, she must work her way back through the remaining members and into her own history with them to finally reckon with the demons that destroyed her past.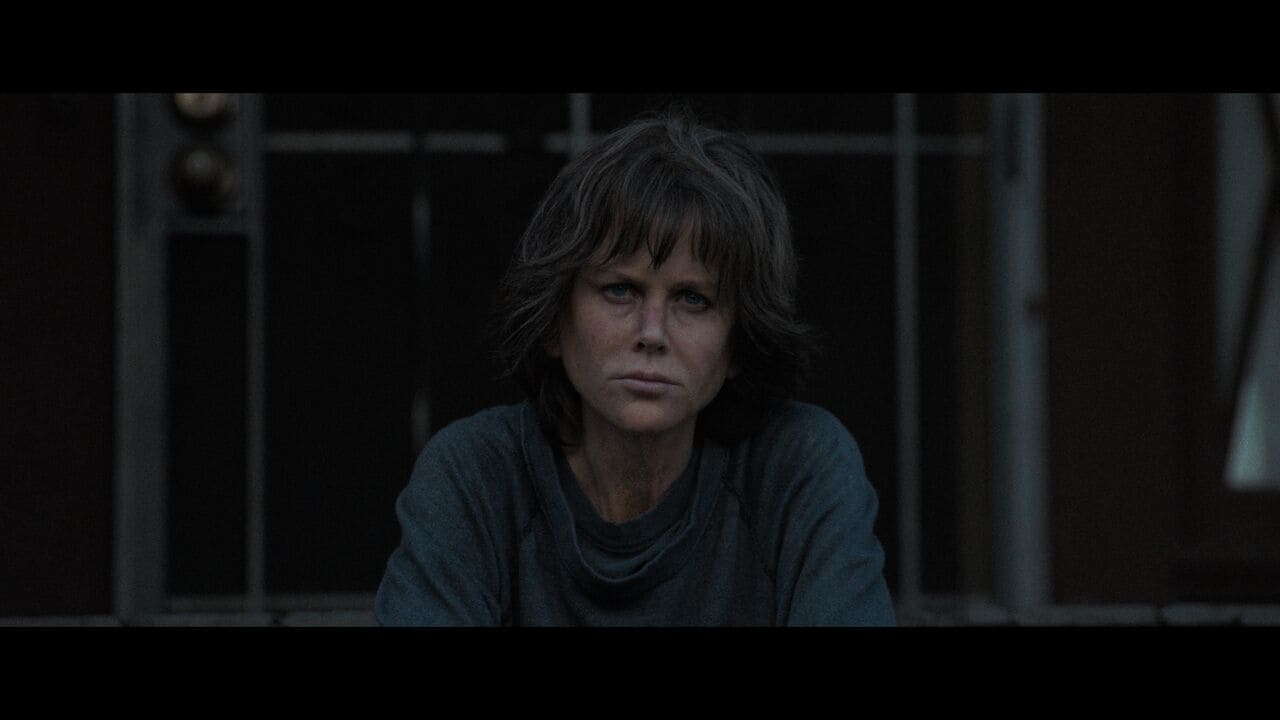 The firm is to be directed by Karyn Kusama and comes from a script written by Phil Hay (Kasuma's husband) and Matt Manfredi. Hay and Manfredi are also serving as producers alongside Fred Berger. Joining Kidman in the cast will be Bucky Barnes from Marvel's Avengers, aka Sebastian Stan. Toby Kebbell, Tatiana Maslany, Bradley Whitford, Jade Pettyjohn, Scoot McNairy are also starring in the film.
The seemingly exciting thriller has managed to acquire a Christmas release and will theatres on December 25 this year.
While Kidman looks beyond unrecognizable in this teaser photo reveal, it doesn't really come as a surprise because of the vast variety of roles she has indulged in recently. At the same time, the movie comes from director Kusama who is most well known for her previous film 'The Invitation'.
If her work on the creepy masterpiece is anything to go by, we are in for a real treat. As described by the TIFF synopsis, 'Destroyer' is "a contemporary and gritty noir in a verité Los Angeles."
While this is Kusama's second time working with writers Hay and Manfredi — having worked before on 'The Invitation' together — this is definitely her first project with Kidman. Even with that being the case, she had shared with Variety how she just always knew how she would bring about the character of Erin Bell via Nicole Kidman.
"We always knew that what we wanted her to look like was a real middle-aged woman with a past that she wears on her face," Kusama told Vanity Fair. "With sun damage and sleep deprivation and stress and rage, just in her whole physical body." Kusama also describes 'Destroyer' as "a character study disguised as a cop thriller."
She adds: "We've all loved bank robbery stories as a place to start, because they almost never go well…There's a kind of particular American madness to thinking you'll be the one who gets away clean. We were really focusing on characters who weren't criminal masterminds, but fringe dwellers of American society. Yet they still hold out the hope that they'd beat the system."