Bakery that went viral for 'tasteless' severed finger cake prank on Amber Heard gets death threats
Dessert Boxes, an Australian dessert gifting firm sent a severed hand-shaped cake next to a bottle of Smirnoff vodka to Amber Heard Dessert Boxes, an Australian dessert gifting firm, got slammed for their 'tasteless' prank on Amber Heard amid ongoing trial with Johnny Depp (Photo by @dessertboxes/TikTok)
A bakery in Australia has been soundly criticized after a video surfaced in which its employees claimed to have sent Amber Heard a severed finger cake and a bottle of vodka. In a TikTok video posted on May 3, Dessert Boxes, an Australian dessert gifting firm, decided to make light of the situation by sending a special dessert box to Heard, however, their prank didn't go well on social media and the company received multiple death threats to their mail, according to Indy100.

In the video, which has over 560,000 views, a staff member is seen announcing, "We're sending Amber Heard a dessert box," and a hand-shaped cake was seen next to a bottle of Smirnoff vodka in the clip. "We cut off the finger with a vodka bottle. We'll throw that in for her too. And we'll send this piece to Johnny Depp." The cake and vodka were packaged together in the bakery's distinctive Dessert Box, the employee explained while she held out the severed 'fingertip.'
RELATED ARTICLES
Johnny Depp's STARE goes viral as he shoots daggers at Whitney Henriquez during 'staircase' testimony
Duolingo slammed for mocking Amber Heard amid Johnny Depp defamation case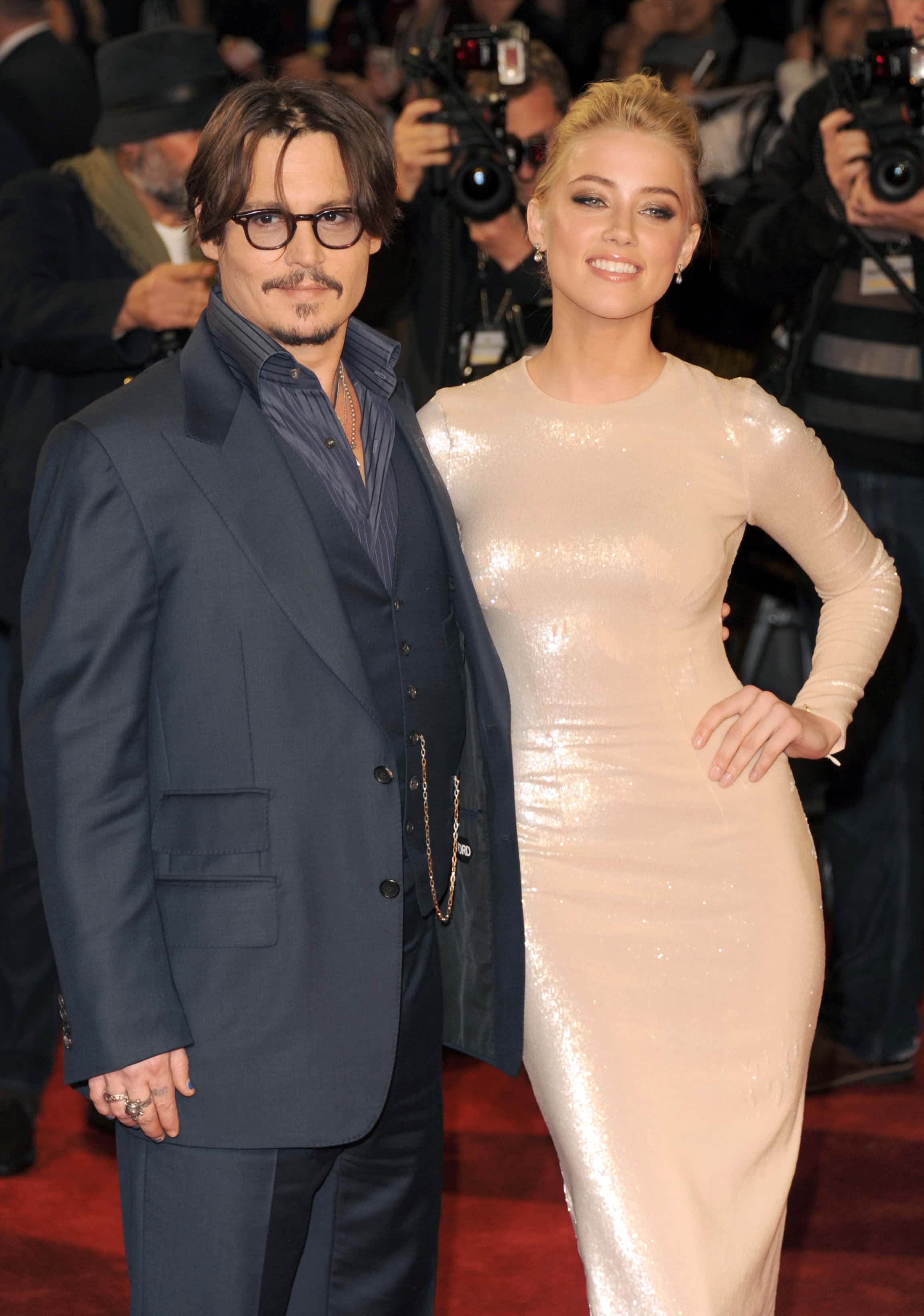 Hundreds of TikTokers chastized the bakery for their 'tasteless', 'tone-deaf', and 'disgusting' video. "No one's laughing," one person wrote in the comment section. Someone wrote in the comment section, "Jokes about [domestic violence] will never be funny." "Definitely won't be supporting you guys after this. This is insensitive and [quite] triggering," yet another person remarked.
Dessert Boxes then later confirmed to Indy100, that the package was indeed delivered to Heard and they have received a very mixed response to its viral clip. The company claimed, "We've received a lot of emails from fans overseas wanting to purchase from us and support us. We've also received emails from people threatening to kill us."
The bakery's website does not have much information on who runs the bakery save for some lines like "We're bold, cheeky, and a whole lot of moist." The only introduction they have of the owners is the fact that the bakery is owned by "three siblings from Sydney who decided it was time to bring back the excitement of presents!" The names mentioned are Rose, Kaisser and Samantha and their team says they're 'safely Team Johnny' in the Amber Heard trial.
The prank was inspired by Johnny Depp's 2015 finger injury, which has become a focal point in his high-profile divorce proceedings with ex-wife Heard. Depp is suing Heard for $50 million, alleging that she defamed him in a Washington Post op-ed by claiming she had been the victim of domestic abuse. Depp claims he has never physically assaulted a woman. Depp testified on April 20 that during a dispute Heard threw a huge bottle of vodka at him, chopping off the tip of his finger. Heard has denied this accusation, claiming that Depp sliced his own fingertip during a three-day binge and choked, hit, and sexually attacked her during the altercation. The final arguments between Depp and Heard are set for May 27.