Netflix's 'Desperados' Review: An amusing yet weirdly relatable rom-com that resonates with 'Girls Trip' Spoilers for 'Desperados'
Every girl dreams of the perfect guy, but in this day and age of technology its not difficult to get lost in the complexities of modern dating. God forbid, your calls or messages go ignored because "ghosting" is totally a thing and you turn out to be Nancy Drew, with a temper and no tolerance for alcohol. Cue, lots of mistakes, closely followed by regrets. That's pretty much what Netflix's new comedy film 'Desperados' entails, and when I say it is a trip, that's putting it in simple terms. To many, it may come off as another 'Bridesmaids', and to some, it will resonate with 'Girls Trip'. Just as the essence of these two films, the Netflix rom-com (or so to say) is pretty much a good-natured, wild, adventurous and humor-filled film with a female-centric cast.
The thing about this film is that it's not something you haven't seen before, meaning its not oven-baked fresh. But that doesn't matter in the slightest, because it is thoroughly entertaining from top to bottom. If I may also add, it is also weirdly, and not-so-weirdly relatable. 'Saturday Night Live' (SNL) alum Nasim Pedrad stars in the film, alongside 'Pitch Perfect' star Anna Camp and comedienne, Sarah Burns. The almost inseparable trio is the epitome of true friendship. You know the drill – joined at the hip, frequent Margherita nights, and lots of girl talk spiced by the occasional boy problems. Pedrad plays Wesley, a 30-year-old woman, who is practically getting her butt kicked by life. She's single, jobless and desperate for both. After her ex-boyfriend leaves her a taunting email, she's determined to get back in the game and her sights set on the prize, a man.
Camp's Brooke is a new mother, whose husband cheated on her. While she's distressed about her situation and the untimely demise of her marriage, she slaps a smile onto her face and is always down to huddle up with her two best friends for some wholesome bonding time. As with Kaylie (Burns), she's the only one among the three who is married but has been struggling with getting pregnant for a long time. Having exhausted her medical options, she's now turned towards the spiritual path reading the works of the Shaman, Angel de la Paz.
Wesley's life has been a vicious cycle of botched job interviews and failed blind-dates, where she's wondering what could have possibly gone wrong. Her eccentric and outgoing personality is a bit of a hindrance, always getting in the way when she's literally one click away from tasting victory. After a blind-date gone sour, where she pulls an 'automatic out' after a displeasing conversation with Sean, she meets Jared (played by 'The Flash' alum Robbie Amell), and she thinks she has hit the jackpot. He's nice, good-looking and well-off and what's more, is that he finds her to be perfect. But he's got some wrong ideas about and Wesley has had to keep up that pretense so she doesn't sabotage the one good thing in her life at the moment. Jared thinks she's steady and normal (and not a psychopath like his ex) when she's actually the complete opposite.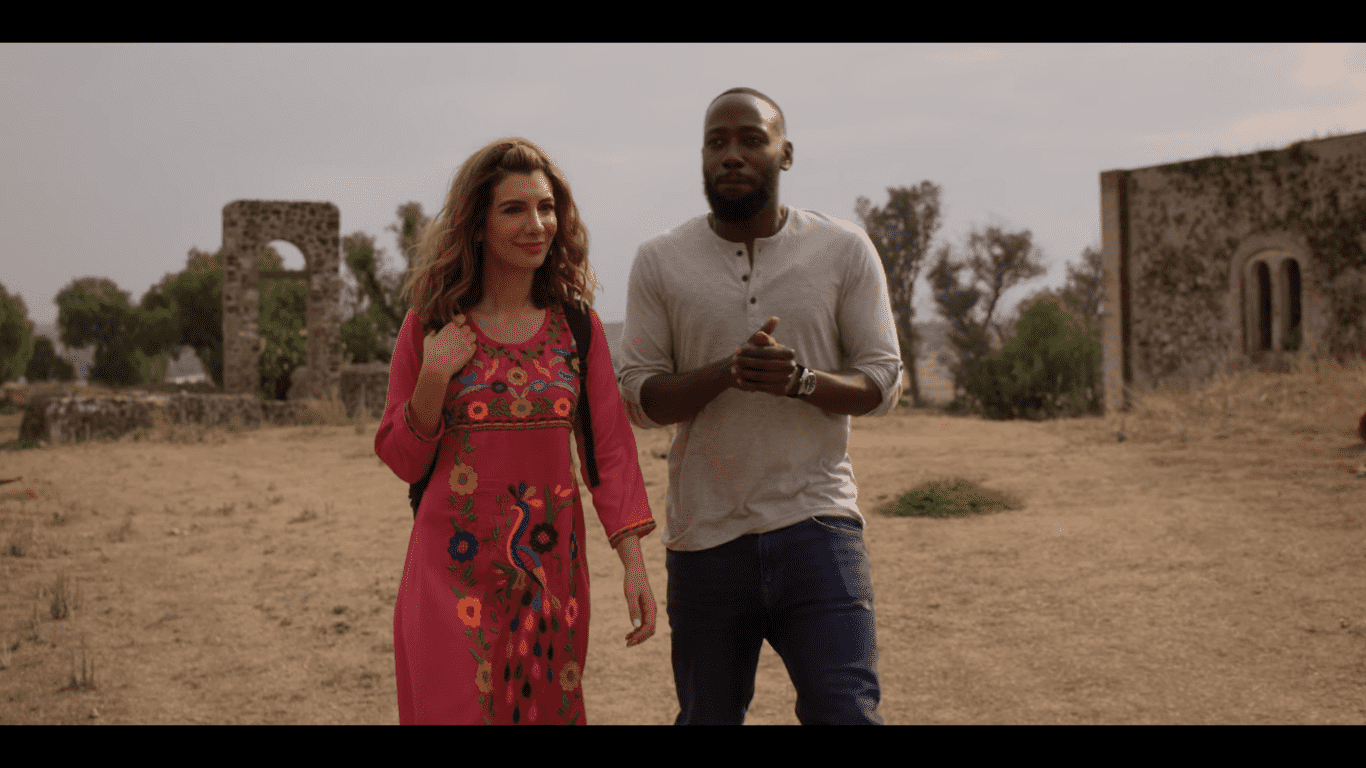 Their one-month-old unofficial relationship is blossoming or so Wesley thinks until she doesn't hear from him for five whole days. Here comes the over-thinking and wine-bingeing. In her drunken stupor, she ends up pouring out all of her frustrations in a long email draft, complete with curses, some slander on his bedroom skills, and every colorful insult under the sun. Just as she's hit the send button, she's surprised by an unknown caller than ends up being Jared. He's been in a coma for the last five days in a hospital in Cabo, Mexico, after a car accident and has only just woken up. Gobsmacked by the revelation and sensing the impending doom of her relationships, she concocts a plan, a terrible idea if any sane person were today, to go all the way to Cabo and delete the email from all of his devices.
Personally, the scene where the three sit down to compose that email is one of the best because it is the integrity in this scene that leads to the rest of the movie that pans out as smoothly as it does. If the email was simply unpleasant, it wouldn't' suffice to carry the weight of the film. It was downright cruel, which also incites that added sense of dread in the viewer that 'Yes, she needs to delete that email before Jared reads it' – because if he does end up reading it, then she can forget about her happily ever after with him. Wesley, Brooke, and Kaylie hop on the next flight to Cabo and are women on a mission. Breaking open into the boyfriend's hotel room to destroy that email is just not as easy as it seems, and in the process, Wesley is accused of being a pedophile, gets arrested, and gets the group kicked out of the hotel and effectively blacklisted as well. And an added bonus is that Sean is also at the hotel. Spending some 'quality' time together, however, has them becoming fast friends. He even gets sucked into the drama but ends up helping Wesley, seeing how desperate she truly is to save her relationship.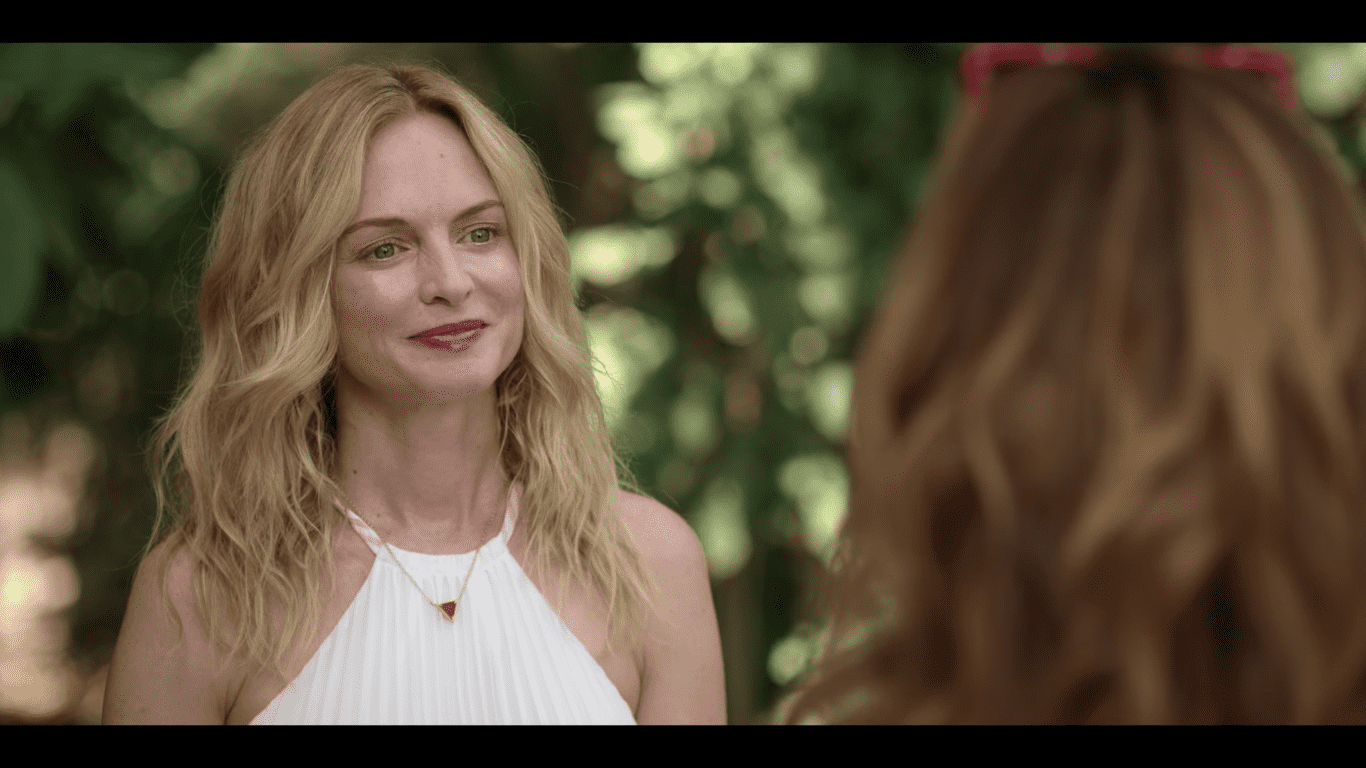 If anything, I would say 'Desperados' is a fun watch to add to your list of movies to watch, whilst enjoying your Friday nights as a couch potato. Not only is it hilarious but the slap-stick moments will have you chuckling along as well. The film has a strong plot and the events transpire systematically, coupled with amazing comedic timing from Pedrad and Lamorne Morris, who plays Sean ('New Girl' fans are in for a treat!). Camp and Burns' play their parts as a supportive character rather well and balance the serious moments with the funny ones almost seamlessly. While Wesley is off doing her own thing to try and save her relationship, Brooke and Kaylie go on their own journey to figure out things on their own and hope to resolve the traumas plaguing them. 'Twin Peaks' star Heather Graham makes an appearance as the enigmatic Angel de la Paz, and while I don't mean to be a spoilsport, she joins in on the fun.
The film is directed by LP ('It's Always Sunny in Philadelphia') and based on the script written by Ellen Rapoport. 'Desperados' is now streaming on Netflix.