What is Derek Chauvin's net worth? Ex Kellie Chauvin received $704K in divorce settlement from former cop
Kellie separated from Chauvin on May 28, 2020, just three days after he was accused of killing Floyd by kneeling on his neck Derek Chauvin's ex-wife Kellie received $704,000 according to the divorce settlement (Getty Images/Mrs Minnesota)
Derek Chauvin's ex-wife Kellie May Xiong Chauvin — crowned Mrs Minnesota in October 2018 making her the first woman of Hmong descent to win the title — received $704,000 in a divorce settlement from the former Minneapolis officer who is currently facing trial for the death of George Floyd.
Kellie separated from Chauvin on May 28, 2020, just three days after he was accused of killing Floyd by kneeling on his neck for over eight minutes. A few days later, she filed a divorce petition in the Washington County District Court in Stillwater. At the time, Chauvin missed the deadline to file an answer and counter-petition to challenge any of her proposals.
READ MORE
Black Lives Matter: Where is Derek Chauvin now? 'Racist killer cop' label questioned amid trial for George Floyd's murder
Derek Chauvin defense argues George Floyd was physically stronger than ex cop, Internet says 'give me a break'
On October 26, 2020, Washington County District Judge Juanita Freeman rejected the divorce petition citing the possibility of fraud. Chauvin and Kellie were allowed to submit a revised agreement, including a balance sheet indicating the amount of debt each person had, Fox9 KMSP reported. Eventually, Kellie received $704,000, according to the divorce settlement obtained by Inside Edition.
Derek Chauvin net worth
After the divorce payout, Chauvin was left with $421,000. Kellie and Chauvin got married in June 2010. They have no children together. They bought a townhouse in Windermere, Florida, for $210,900 in 2011. In 2017, they bought another house in Oakdale, Minnesota for $260,000, which sold for $279,000 in August 2020.
In June last year, it was reported that Chauvin could still receive pension benefits starting in just a few years, even if he's convicted in Floyd's death. Pension officials in Minnesota confirmed that the ex-officer could collect more than $1 million in benefits over the next three decades.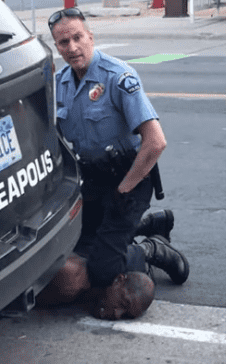 Minnesota is one of the states that has no law relinquishing or reducing pensions for public employees if they are convicted of felonies related to their work. As a result, Chauvin, who has worked for the Minneapolis police department since 2001, could be eligible for pension benefits even if he is sentenced to prison. Chauvin faces up to 40 years behind bars if found guilty.
Tax evasion
Chauvin and his ex-wife also faced felony tax evasion charges in Washington County last year. Court documents revealed that the Chauvins were accused of not reporting and underreporting hundreds of thousands of dollars of income. Assistant County Attorney Scott Haldeman said at the time the investigation began days after the death of Floyd, when the Minnesota Department of Revenue received information about the Chauvins.
"They're accused of not filing tax returns from the years of 2016, 2017 and 2018. The Chauvins did file returns in 2014 and 2015, but severely underreported the income in those returns," Haldeman said. Chauvins' Oakdale home also got raided during the investigation and investigators took a look at bank records and talked with employers.