Dengue kills 10,000 people every year and could affect over 6 billion people by 2080: Study New research has painted a startling picture of how far dengue, the world's fastest-growing mosquito-borne virus, will spread, putting more than six billion people at risk toward the end of the century. "Globally, we predict 2.25 billion more people will be at risk of dengue in 2080 compared to 2015, bringing the total population at risk to over 6.1 billion," stated the research's findings published in Nature Microbiology.
Dengue virus is transmitted by female mosquitoes mainly of the species Aedes aegypti and, to a lesser extent, Ae. albopictus. According to the World Health Organization (WHO), the global incidence of dengue has grown dramatically in recent decades, and about half of the world's population is now at risk. Dengue causes the greatest disease burden of any virus transmitted by mosquitoes, ticks, or other insects, with an estimated 10,000 deaths and 100 million infections each year, according to the WHO. Dengue prevention and control depends on effective vector control measures.
Researchers said that while climate change is likely to contribute to dengue expansion, factors such as population growth and increasing urbanization in tropical areas will play a much larger role in shaping who will be at risk in the future.
"The spread of the mosquito that transmits dengue, changes in climate (mainly temperature and rainfall) and uncontrolled urbanization, will be the three most important factors that will contribute towards the spread of the disease. This study presents the most up-to-date future projections of the world's fastest-growing mosquito-transmitted viral disease. It is the first to suggest that while future expansion is likely to be limited, areas where the disease is already endemic, like South East Asia and South America, are likely to face a growing threat from dengue as more and more of their populations move into high-risk urban areas. Africa will also see a big growth in risk, often seen in countries least able to cope with a new infectious disease threat," Dr. Oliver Brady, co-author of the study and an Assistant Professor at the London School of Hygiene & Tropical Medicine, told MEA WorldWide (MEAWW).
In a release by the Institute for Health Metrics and Evaluation (an independent global health research center at the University of Washington), co-author Dr. Simon I. Hay, Director of Geospatial Science at the Institute for Health Metrics and Evaluation and Professor of Health Metrics Sciences at the University of Washington, said the study found that the population at risk of dengue "will grow substantially and disproportionately" in many areas that are economically disadvantaged and least able to cope with increased demands on health systems.
To stop the spread, Dr. Brady said, countries need to invest in robust surveillance programs to detect the arrival of these mosquitoes before they become established. "Sustainable urban growth will also play a role. For dengue, we predict that other global changes, particularly the spread of their mosquito vectors and growing urbanization as important, if not more, than changes in climate. However, limiting emissions will still help reduce the spread of dengue, but should be combined with sustainable socioeconomic and urbanization strategies," he added.
Based on the research team's analysis of climate change data, urbanization, and resources and expertise available to control the virus, the study predicts risk to increase in southeastern US, coastal areas of China and Japan, and inland regions of Australia. In addition, new areas at risk over the next 60 years include higher altitudes in central Mexico and northern Argentina. However, the biggest changes are predicted to occur in nations where dengue is already endemic, said the researchers in the release. Places with decreasing risk include areas in central East Africa and India.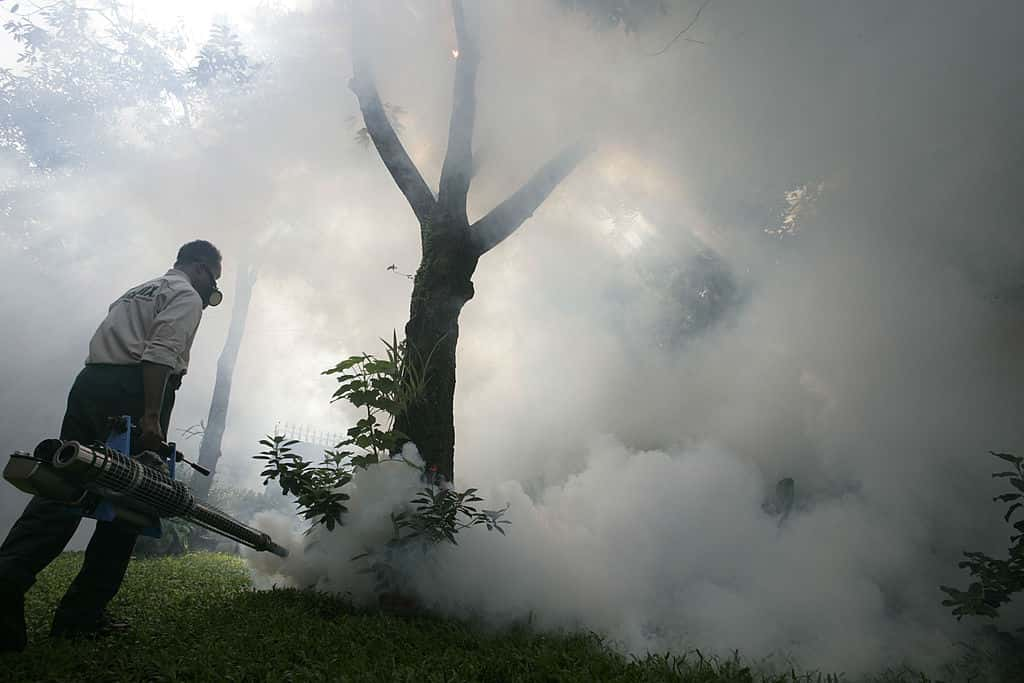 "Our most striking finding was actually how much less spread we predict in comparison with previous studies. Many previous studies have predicted risk extending to northern Europe and across broad regions of the USA. Our maps suggest that risk is likely to be only confined to a small number of areas in Europe and North America," Dr. Brady told MEAWW.
The research team, according to the paper, applied statistical mapping techniques to the most extensive database of case locations to date for predicting global environmental suitability for the virus as of 2015. Then they made use of climate, population, and socioeconomic projections for the years 2020, 2050 and 2080 to project future changes in virus suitability and human population at risk. "This study is the first to consider the spread of Aedes mosquito vectors to project dengue suitability. Our projections provide a key missing piece of evidence for the changing global threat of vector-borne disease and will help decision-makers worldwide to better prepare for and respond to future changes in dengue risk," said the researchers in the paper.
The results show that demographic changes in areas where the disease is already present will drive much of the increase in dengue burden, putting an estimated 60% of the global population at risk of contracting the virus in 2080. "The greatest shifts in dengue risk are projected to occur on the African continent, particularly in the Sahel and southern Africa. In contrast to other studies, the results do not show significant expansion of dengue across continental Europe, with only a few isolated areas around the Mediterranean likely to see low levels of risk in the future," the release added.
Share this article:
Dengue WHO Climate Change Urbanization Mosquito-borne Virus Emissions Dengue Prevention