Rampant deforestation in Amazon rainforest could spark next coronavirus-type pandemic, warns scientist
Its immense biodiversity could make the region 'the world's biggest coronavirus pool,' said Brazilian ecologist David Lapola, referring to coronaviruses in general Human encroachment on animal habitats in the world's largest rainforest, which is disappearing at an alarming rate, could be responsible for the next pandemic, a scientist has warned. The Amazon's immense biodiversity could make the region "the world's biggest coronavirus pool," said Brazilian ecologist Dr David Lapola, referring to coronaviruses in general, in an interview with AFP. He emphasized that this is an important reason not to use Amazon rainforests irrationally like it is being done now. "The Amazon is a huge reservoir of viruses. We'd better not try our luck," said Dr Lapola, a scientist at the University of Campinas in Brazil.

According to experts, the urbanization of once-wild areas contributes to the emergence of zoonotic diseases -- those that pass from animals to humans -- and this could spark a new coronavirus outbreak. Scientists from across the world are scrambling to identify the source of the novel coronavirus. Some have said that it is likely that the SARS-COV-2, the virus which causes Covid-19, was passed from bats to a mystery animal species that then passed it on to humans. Dr Lapola says that human encroachment on animals' habitats, which may be a likely culprit in the current coronavirus pandemic, is surging in the rainforest because of rampant deforestation.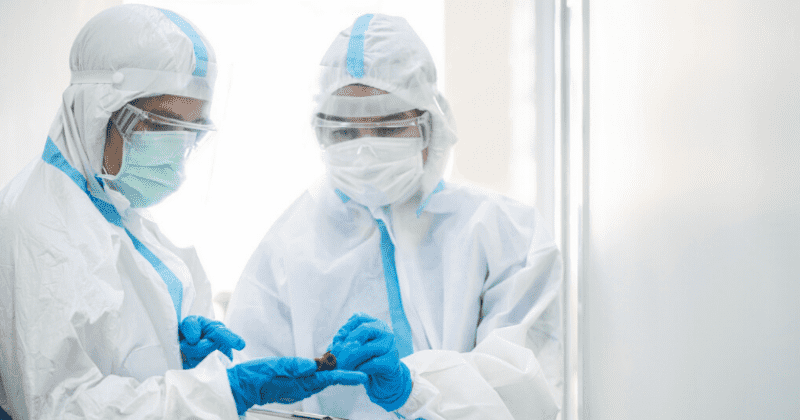 Deforestation in the Brazilian Amazon increased by 85% last year, to more than 10,000 square kilometers (3,900 square miles). The spike in deforestation continues this year: in the first four months of 2020, destruction of the forest by illegal loggers and ranchers rose 55%, according to Brazil's National Space Research Institute (INPE). The agency said that the area destroyed in April was 64% bigger than in the same period last year. "INPE said that more than 405 square km (156 square miles) of the Amazon had been deforested last month compared with 248 square km in April last year. Between January and April, a total of 1,202 square km was wiped out," according to a May 8 BBC report.

The numbers spell doom not just for the planet but also for human health. "When you create ecological disequilibrium...that's when a virus can jump from animals to humans," said Dr Lapola. The scientist explained that similar patterns can be seen with HIV, Ebola, and dengue fever, "all viruses that emerged or spread on a huge scale because of ecological imbalances." Dr Lapola stressed that it is critical to reinvent the relationship between society and the rainforest. "Otherwise, the world faces more outbreaks, a very complex process that is difficult to predict. We'd better just play it safe," he added.

Scientists have issued similar warnings earlier. Recently, leading biodiversity experts wrote that the coronavirus pandemic is likely to be followed by even more lethal and destructive disease outbreaks unless urgent action is taken to stop the exploitation of nature and wildlife.
The scientists emphasized that recent pandemics are a direct consequence of human activity. They explained that rampant deforestation, uncontrolled expansion of agriculture, intensive farming, mining, and infrastructure development, as well as the exploitation of wild species, have created a "perfect storm" for the spillover of diseases from wildlife to people.
"There is a single species that is responsible for the Covid-19 pandemic — us. As with the climate and biodiversity crises, recent pandemics are a direct consequence of human activity," said the report published by the Intergovernmental Science-Policy Platform on Biodiversity and Ecosystem Services (IPBES).