David Bowie voted greatest entertainer of 20th century by BBC poll, Alan Turing deemed greatest scientist David Bowie died just about three years ago, but the work he had done as a musician and an all out legend made sure that he will be remembered for a long time. He was remembered renewed in a BBC fan poll that named him the "the greatest entertainer of the 20th century."
The British voted for Bowie ahead of other 20th century entertainment giants such as Charlie Chaplin, Billie Holiday, and even Marilyn Monroe.
Along with Bowie's greatest entertainer, people also voted on greatest leader (Nelson Mandela), greatest explorer (Ernest Shackleton) and greatest scientist, which was given to Alan Turing, the subject of the movie 'Imitation Game'.
January 10 marked the third death anniversary of the Ziggy Stardust/many things creator, who passed away from a battle with liver cancer, just two days after he celebrated his 69th birthday.
On the same day, marking his birthday, Bowie had released his final album titled 'Blackstar' which was his 27th record since his career started in 1967.
At the time of his death, his producer Tony Visconti had also suggested that Bowie had known for a while that his cancer was incurable - something that also prompted him to release his last album - recorded in early 2015 soon after his diagnosis - as a parting gift to his fans.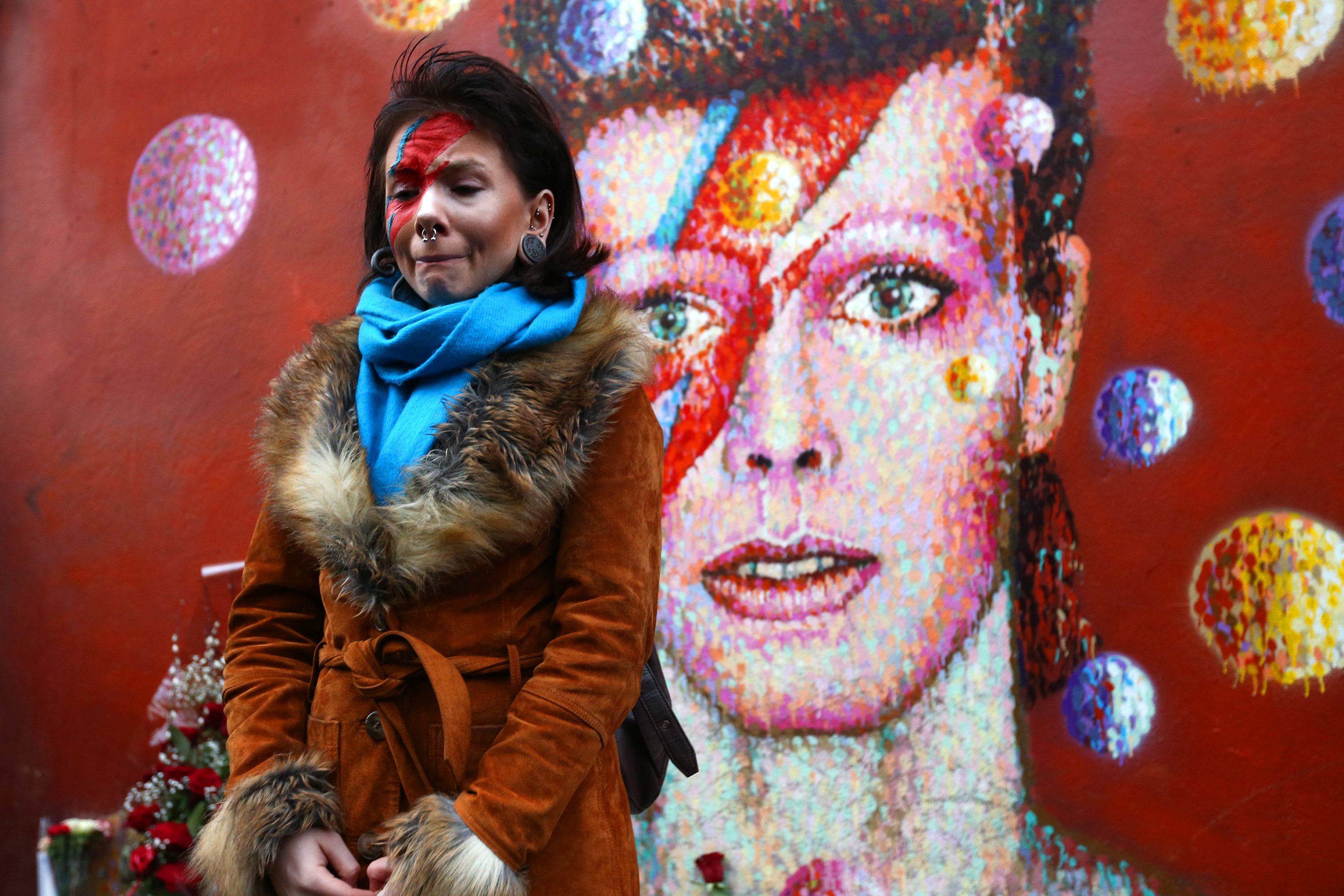 Bowie was also named Best British Male at the BRITs twice - in 1984 and 2014 - and was awarded the Outstanding Contribution to British Music award in 1996. His 2014 BRIT win also helped him bag the title of the oldest recipient of aa BRIT in the show's history, even though he was noticeably absent from the event. Kate Moss had accepted his trophy on his behalf after she was reportedly requested by him to do so. Moss had turned up clad in an original Ziggy Stardust outfit to accept the award.
Born as David Jones in Brixton and brought up in the suburb of Bromley, Bowie's career began as a novelty musician and found fame only in 1969 with his hit, Space Oddity. In the 70s, Bowie was regarded as one of the most radical, androgynous, and ground-breaking artists in the world. The glam rock era pretty much resonated with the vibes of his Ziggy Stardust persona. His career was sprinkled with experimental concepts through his traditional pop songs in albums such as 'Heroes', 'Low', and 'Diamond Dogs'. Simultaneously, he also indulged in acting in films such as 'The Man Who Fell to Earth' and 'The Last Temptation of Christ.'
The year 1970 which aw the height of his fame was also the year where he came out as bisexual and was soon regarded as the gay icon of the times.
In his life, Bowie married twice; his first wife Angie and he got married in 1970 and the very next year their son Duncan was born. The two divorced in 1980, and in 1992, Bowie married supermodel Iman. The two had a daughter named Alexandria, who was born in August of 2000.
Share this article:
David Bowie voted greatest entertainer of 20th century beating Charlie Chaplin and Marilyn Monroe