Daunte Wright: Kim Potter banned from using firearms after first court hearing in same complex as Derek Chauvin
Potter was explicitly told by Hennepin County District Court Judge Paul R Scoggin that she is not allowed to 'possess, use or transport firearms, ammunitions or explosives' MINNEAPOLIS, MINNESOTA: While George Floyd's killer Derek Chauvin is still on trial, former Minnesota cop Kimberly Potter who recently fatally shot Daunte Wright, made her first appearance in court on Thursday, April 15. Charged with second-degree manslaughter, the former Brooklyn Center Police Department cop appeared remotely with her defense attorney, Earl Gray. Dressed in a flannel, button-down shirt, Potter allegedly only spoke when prompted by the judge. Her next expected date to appear in person in court is on May 17, at 1:30 pm local time, in front of Hennepin County Judge Regina Chu.
Visible only when her attorney pointed the camera in her direction, Potter was explicitly told by Hennepin County District Court Judge Paul R Scoggin that she is not allowed to "possess, use or transport firearms, ammunitions or explosives" during the duration of the case. The 26-year veteran of the force and a former head of the local police union was being held at a Hennepin County jail on a $100,000 bond but was released just before 5:40 pm local time on Wednesday, April 14.
RELATED ARTICLES
Who is Kimberly Potter? Cop who shot dead Daunte Wright, 20, 'covered up' 2019 shooting of autistic man
Daunte Wright shooter Kim Potter was charged too hastily and defense could capitalize on it, says expert
Although Potter was present remotely, Potter's hearing took place at the Hennepin County Public Safety Facility, located in the same complex where Chauvin's trial is currently taking place. The news that Wright was killed some 11 miles from where Floyd died after Chauvin knelt on his neck during an arrest procedure also caused huge uproar. Chauvin, the former Minneapolis cop, has been charged with second-degree murder in Floyd's death. He was also fired from the force, much like Potter and Brooklyn Center Police Chief Tim Gannon, both of whom resigned after officials voted to fire them in the wake of Wright's killing.
The case is also connected to that of Chauvin's as Potter's attorney Gray is also representing Thomas Lane, one of the other two former Minneapolis officers charged with aiding and abetting murder and manslaughter in Floyd's death on May 25, 2020. According to criminal complaints in Potter's case, Brooklyn Center Police Officer Anthony Luckey and his field training officer, Potter, were conducting a regular traffic stop at a white Buick at 63rd Avenue North and Orchard Avenue North around 1:53 pm on Sunday, April 11, with both of them wearing bodycams.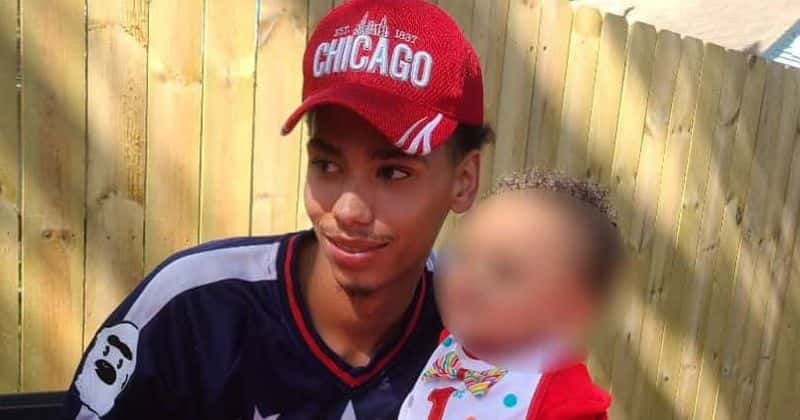 In the footage, Potter can be heard shouting 'Taser! Taser!' as the officers attempt to detain Wright, who tries resisting arrest. Then she 'accidentally' fired her gun at Wright instead of taking him and the victim, although managed to get inside his vehicle, drove shortly before he crashed and was found dead. Potter was initially taken into custody at the Minnesota Bureau of Criminal Apprehension in St Paul on Monday, April 12.
A day later, it was reported that she had fled her home and on Wednesday, April 14, reports revealed that her home was barricaded as protests against Wright's death turned violent for the third night in the city. Although sources revealed Potter and her husband were in a nearby town, Fox News reports that a Champlin Police car was parked in the driveway with uniformed officers standing behind the fencing.
Share this article:
Daunte Wright: Kim Potter banned from using firearms after first court hearing in same complex as Derek Chauvin