Love amid lockdown: How coronavirus is changing dating and our sex lives The coronavirus pandemic has put a giant padlock on our social lives, with the lockdown measures ceasing any kind of social activity. In the months following the imposition of the preventive measures, including social-distancing, all social butterflies have been deprived of the one thing that sustains them social interaction and physical contact.
So what of our love lives? With the coronavirus outbreak, even social aspects of our lives like dating, for example, have taken the hit. In the modern scenario, most people resort to dating platforms like Tinder, Bumble, Grindr, and Hinge to find love as it has become the way forward. But, amid this pandemic crisis, an increasing number of users on said sites have begun to include their COVID-19 status in their bios or just include a COVID-19 themed anecdote.
Dating sites operate on the mechanism that swiping right finds you a suitable match, then you spend some time chatting over the app and decide if you want to take it further by meeting offline. Online dating has come a long way since it first landed on the internet and brought with it the stigma of a new, unconventional method of finding love. These days couples are more likely to get into a relationship over the internet than any other means, per a 2019 research conducted by Stanford. The classic first-meetings at a bar, or through mutual friends are tales of old.
Online dating has practically become a new norm, churning a $6 billion global industry. But just as any other industry is struggling to sustain itself amid this crisis, especially with the economy plummeting, dating apps are also trying to stay afloat by resorting to these new means to boost revenue streams. The forecast doesn't look too promising either, with declining sales in this quarter and continuing well into the year which also gives no prospect for new features or additional in-app costs.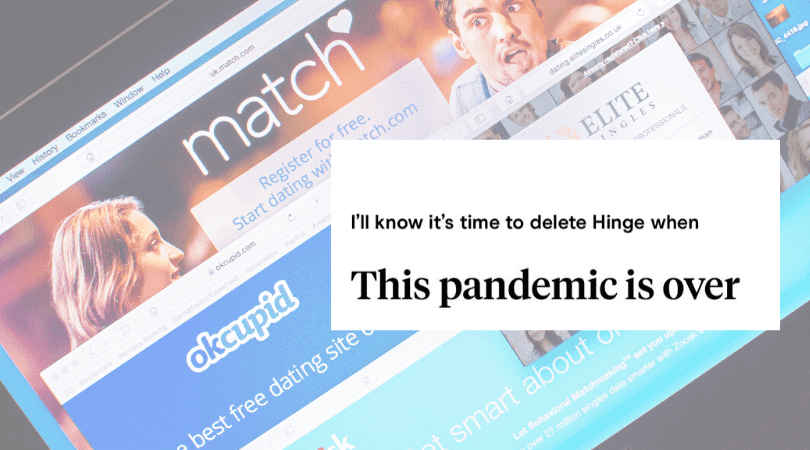 The pandemic stay-at-home orders in place, however, have posed a challenge for users on dating sites. Users have updated their bios with status updates like "A fact about me that surprises people is I actually don't have the coronavirus" or a simply "COVID-free". Although the information may be useful, it may further facilitate face-to-face meetings, which completely defy the stay-at-home orders.
A fact of the matter is that being outdoors during a raging pandemic can, in fact, render them vulnerable to contracting the virus and on the other end of the spectrum, most people may be asymptomatic. So a person may not realize that they are a carrier which many experts ascertain could be dangerous. Rachel DeAlto, the chief dating expert at Match told Bustle, "This virus is so new, and there is the possibility of false positives or negatives, and who knows if new strains may even emerge. For the time being, I don't think it's necessary and can potentially be inaccurate."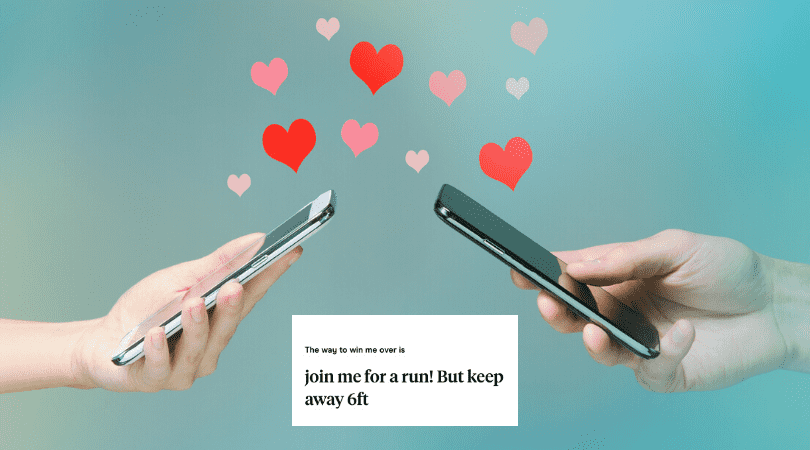 A spokesperson for Tinder said that the app has seen an increase in coronavirus related-terms in the bios of many users, including "stay home, be safe", "social distancing" and "wash your hands." CEO Elie Seidman confirmed to Forbes that regular conversations through messaging have reportedly increased from 10 percent to 15 percent among American users. "While we are socially distant, we definitely aren't disconnected," said Seidman. "More than ever, having someone to talk to can make a world of a difference."
A representative from Bumble told Bustle that more than 100,000 users have updated their profiles to let their potential matches know they're self-quarantining. The dating app that lets women make the first move has also installed a video chat feature, which allows users with matches to go on virtual dates from the comfort of their homes. In a public blog post CEO, Whitney Wolfe wrote: "We want to help you stay connected, even when physically apart," and has thus encouraged users to not venture outdoors with the date excuse. Since the introduction of the new video call function, there was a stark hike of 93 percent between March 13 and March 27, per Forbes, and the calls lasted at least 30 minutes long.
Hopefully, updating your bio with a COVID-19 related will do some good, as DeAlto believed that it could be pivotal as a step forward in a relationship, similar to how you would personal details. "I do believe in having honest conversations about your health, just not necessarily on a dating profile," DeAlto told Bustle. "This can be a topic of discussion after making a connection and can help build a deeper understanding of one another."
Share this article:
dating app users change profile bios to COVID-19 status coronavirus pandemic lockdown