'Dated and Related' on Netflix: Meet the siblings looking for love TOGETHER
When finding love, who better than your sibling to join you? This new Netflix show is going to be steamy, entertaining, and definitely awkward After coming up with multiple hot singles in various dating reality shows like 'Too Hot To Handle', 'Love is Blind' and 'Dating Around', Netflix has come up with another one with a significant twist. Presenting to you, 'Dated and Related', where hopeful singles and their siblings head to a lavish villa in Southern France. Where they'll all be trying to find love — and also win $100,000 — in this dating competition.

The show will be hosted by Melinda Berry, who shot to fame after 'Too Hot To Handle'. During the show, she paired up with Marvin Anthony and later went on to win the show together. Berry currently works as a model. On her Instagram, she's seen ramp-walking on the streets of New York.
READ MORE
Netflix is NOT airing incest reality show: Here's why 'Dated and Related' is causing a stir
'Love is Blind' Season 2: 5 things you need to know about Netflix reality dating show
Meet the sizzling siblings!
Kaz and Kieran Bishop
The twins previously appeared in the show 'Celebs Go Dating', so they have a few tricks up their sleeve. The twins hail from Essex, UK, and are identical. However, what isn't identical is their idea of love. While the 30-year-old Kieran is a banking consultant who is also a hopeless romantic, Kaz, the 30-year-old firefighter is a self-proclaimed casanova.
Diana and Nina Parsijanis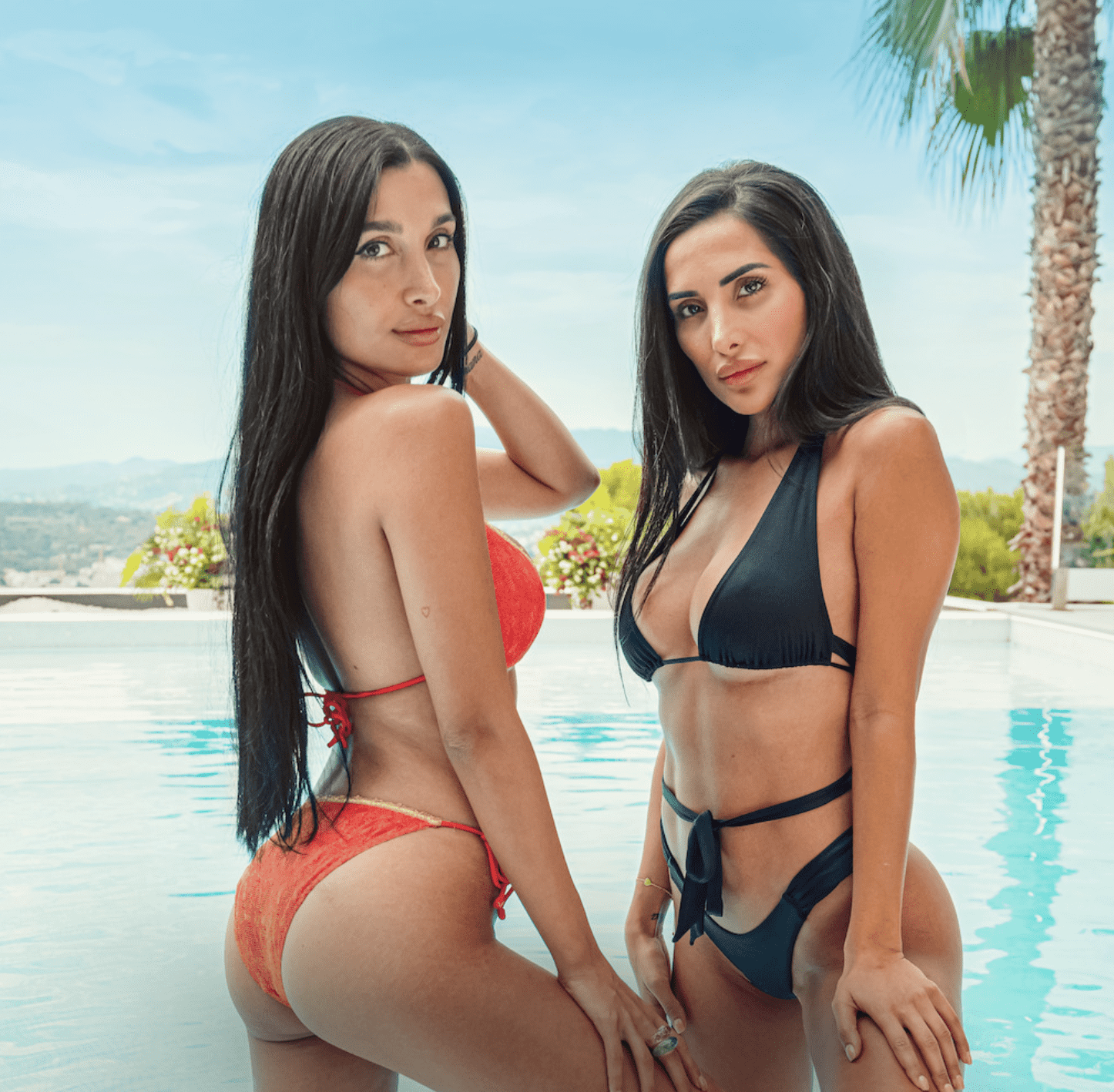 Diana and Nina share the same parents, an Instagram account, and even their profession of jewelry specialists. Will the sibling duo get involved in a tricky triangle? The 29-year-old twins are London-based Norwegian-Iranian. While Diana wears her heart on her sleeve, her sister Nina is extremely choosy. The twins are looking for men who will break their toxic dating patterns.
Joey and Corrina Roppos
Seattle-based siblings raised in a devout Christian family are both hopeless romantics. Joey is a 28-year-old customs brokerage manager and his little sister Corrina, is a 23-year-old music teacher. One must have an active lifestyle and an inclination for volleyball to keep up with the Roppos.
Mady and Lily Bajor
When asked to describe themselves, they said "Paris Hilton meets cowgirl." Well, who wouldn't want to watch them? Lily, the elder sibling, 22 is a cocktail waitress and student, whereas the 20-year-old younger sister Mady is an advertising student. The Texas sisters claim that they have a "crazy" reputation to uphold and honestly, we can't wait for the entertainment to unfold.
Jason Cohen and Chris Hahn
The only duo that's not directly related. Jason and Chris are cousins who are like brothers. They grew up together and share everything with each other. Originally from South Jersey but Jason and Chris have made their lives in the city of New Jersey. 27-year-old New Jersey boys who are Italian? The courting must never have stopped. This duo comes on this show to leave their promiscuous past behind and settle down.
Dyman and Deyon Miller
One of the sibling duos with the best chemistry, platonically, of course. Dyman, 25, is a medical assistant and says that she is a sexually adventurous rebel, while Deyon, the 21-year-old younger brother is an HR manager and a sports model.
'Dated and Related' drops on September 2, only on Netflix at 12.00 am PT