Darren Criss and Ryan Murphy are back yet again with what seems to be binge-worthy, all-enthralling series. The trailer for Murphy's 'Hollywood' has dropped and the Emmy award winner stars in one of the lead roles as an aspiring filmmaker in an alternate universe version of Hollywood following the Second World War. However, this isn't the first time the director and actor have worked together.
Murphy and Criss' professional relationship goes way back to 2010 when the latter starred in 'Glee'. Murphy served as the showrunner for the musical comedy-drama and Criss portrayed the character, Blaine Anderson. He also starred in another Murphy production that earned him both a Golden Globe and an Emmy — 'The Assassination of Gianni Versace' — in 2018, where he played Andrew Cunanan, the American spree killer that murdered the Italian fashion designer Gianni Versace. Over time, Criss has been seldom referred to as among Murphy's favorite actors, and here's how that may have come to be.
Criss graduated with a Bachelor of Fine Arts from the University of Michigan, with a degree in Theater Performance and minoring in Musicology and Italian in 2009. The same year he made his television debut on the show 'Eastwick', playing the character Josh Burton in a five-episode arc. In 2010, he made a brief appearance on the series 'Cold Case.' So that was pretty much all the experience he had outlined in his portfolio until 'Glee' happened, and he met Murphy.
Criss has always had a stage presence and he has made it known by playing Blaine 'the Warbler' Anderson on 'Glee'. His addition to the show happened a year after it premiered, and essentially he slid in midway the second season, with his teenage heartthrob charm wooing his audience with a rendition of 'Teenage Dream'. While it wasn't a spectacular or critically acclaimed performance, Criss managed to establish himself as a charismatic performer with a potpourri of acting talent. That may have also been something that Murphy picked up on. There was more to him than met the eye and Criss possibly still had an abundance of theatrical skills that had remained untapped. It was only a matter of time when the world would take delight Criss' impeccable filmography.
Criss joined the cast of 'American Horror Story: Hotel', another fan-favorite, long-running Murphy production, as the character Justin, a stuck-up and demanding hipster. He played a recurring role in only two episodes, ultimately meeting his demise at the hands of the hotel's receptionist who put a corkscrew through him. Although he only assumed a small role, his performance as the character was spot on and nothing short of impressionable. And if he managed to have us wrapped around his little finger, we imagine Murphy was starting to notice his true potential as well.
As a filmmaker, Murphy's penchant for molding his actors and nurture their performance for a significant role to the point that he earns lifetime loyalty may just be his greatest asset. So his work is nothing besides extraordinary simply because he knows what his actors bring to the table and he contributed to their artistic growth. And one may notice Criss isn't the only recipient of his extensive rearing — he's done it with Jessica Lange, Sarah Paulson, Evan Peters and practically everyone in the AHS fraternity.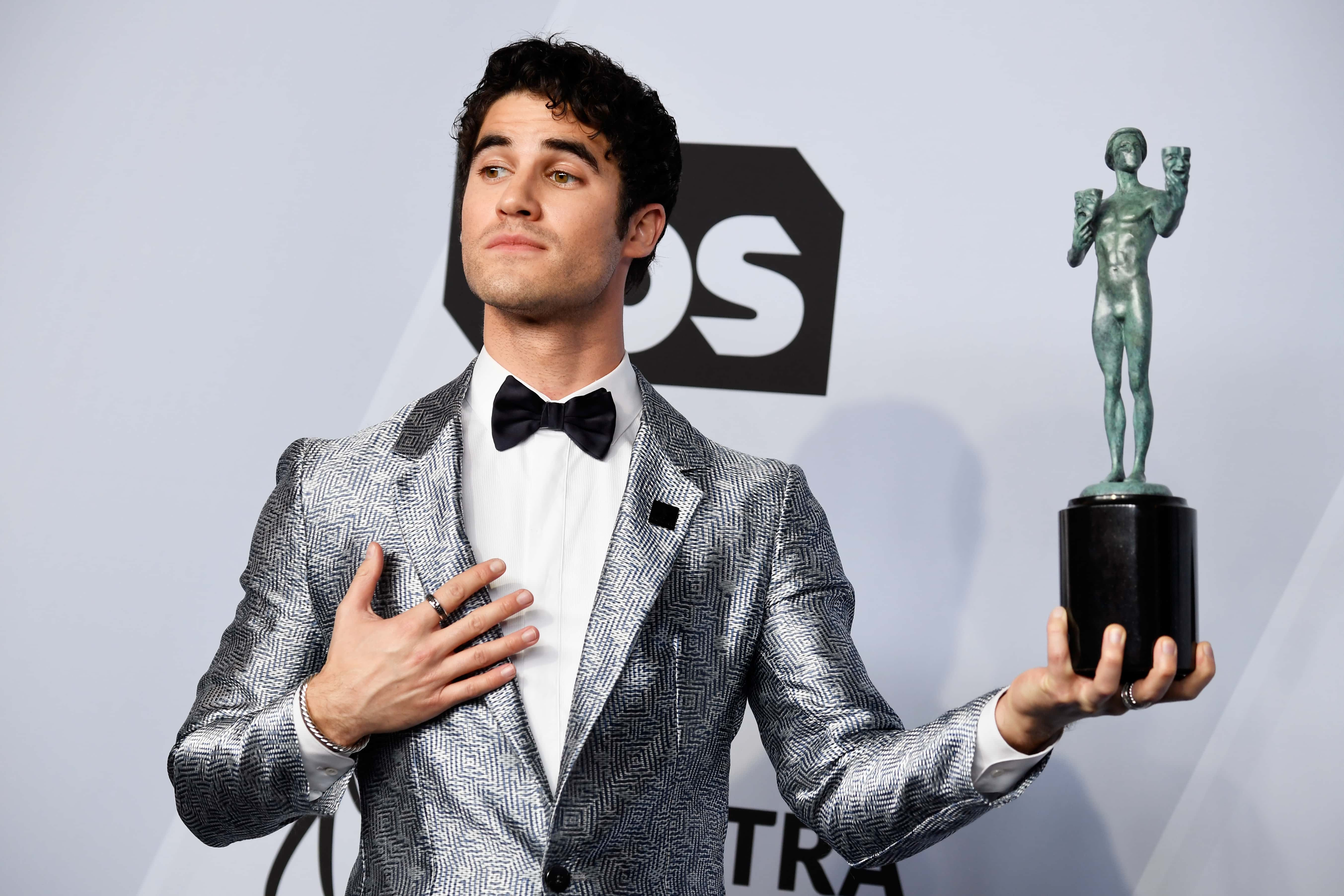 However, it is safe to say his grooming of Criss hit the pinnacle with his portrayal of Andrew Cunanan in the crime-thriller 'The Assassination of Gianni Versace', one of Criss' most laudable performances. His portrayal of a cold-blooded serial killer was unimaginable because we've been so used to seeing him singing merrily, was possibly one of the best performances in any film that came out in 2018. It's like Murphy envisioned Criss as Cunanan and knew he'd nail the performance, which he ultimately did. He found a true artiste in a performer. To put it metaphorically, Murphy gave him lemons, and Criss did not disappoint by making delicious and refreshing lemonade out of them.