Daniel Prude death: Ex-chief cop sues Rochester mayor for forcing him to hide truth
La'Ron Singletary has accused Mayor Lovely A Warren of defaming him and firing him after the probe into Daniel Prude's death Ex-police chief La'Ron Singletary (L) has filed defamation suit against Mayor Lovely A Warren over Daniel Prude's death (Photos by Michael M Santiago/Getty Images and GoFundMe)
A former Rochester, New York, police chief has filed a lawsuit against city's mayor Lovely A Warren and the city of Rochester. La'Ron Singletary has accused Warren of defaming him and firing him after the probe into Daniel Prude's death. The 26-page suit was filed on Wednesday, September 1, in New York State Supreme Court seeking damages worth $1.5 million from Warren and the City of Rochester over alleged "defamation of character, the creation of a hostile work environment preventing his fulfilling the duties of chief of police and his wrongful and retaliatory termination."
The civil suit has alleged that Warren asked Singletary "to withhold full and truthful information from the City Council investigation into the matter of Daniel Prude." She also allegedly told him "to provide false information and to omit material information" to support "public narrative concerning her knowledge of the events in the matter." But the ex-officer maintained his stand repeatedly and declined to obey her wrong orders, the lawsuit noted.
RELATED ARTICLES
Black Lives Matter: Where are the 7 NY cops who killed Daniel Prude? Jury found them not guilty despite evidence
Black Lives Matter: Where is Jeronimo Yanez now? Cop who shot Philando Castile in 2016 was acquitted 5 months later


The legal documents mentioned that the mayor of the city "falsely and publicly declared" that Singletary "withheld information concerning the circumstances leading to the death of Daniel Prude" and "failed to provide information concerning the Medical Examiner's report and its conclusions including the determination that Mr Prude's death was a homicide." It added: "Defendant Warren most broadly defames Plaintiff's reputation by falsely claiming that he intentionally deceived Defendant Warren, the City of Rochester, and the community of Rochester."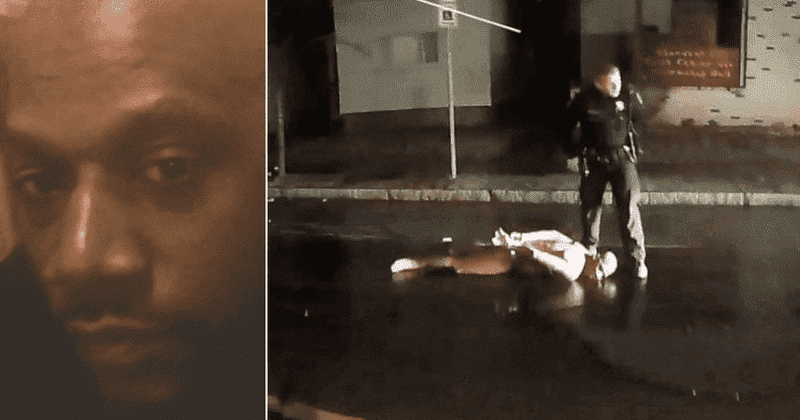 Prude was killed in March 2020. An officer used his body weight to pin his head to the ground and choked him, instead of providing him help on March 23, 2020, on Jefferson Avenue. At the time, he was suffering from what seemed to be a psychotic episode. Following the incident, he was rushed to a hospital where he died a week later after being taken off life support. His death was declared a homicide by the medical examiner, who added that the 41-year-old African American man died from complications of asphyxia due to physical restraint, excited delirium, and PCP.
However, the story came to light weeks after his tragic death. Initially, police commanders apparently urged city officials not to release the bodycam footage to the public. But eventually, the video was released, and the seven officers — Mark Vaughn, Troy Taladay, Paul Ricotta, Francisco Santiago, Andrew Specksgoor, Josiah Harris, and Sgt. Michael Magri — involved in it were suspended.
In September of that year, Singletary along with other members of the police department announced their retirement. But soon after their announcement, Warren unexpectedly dismissed him from his job. Singletary was reportedly not even informed officially about it; he got to know about his termination through Twitter.

In response to Singletary's civil lawsuit, city spokesman Justin Roj said: "As detailed in recent court proceedings reported today involving other officers, there has been a legacy in the Rochester Police Department of untruthfulness. Mr Singletary's testimony to the Special Counsel detailed his own inability to tell the truth, as a simple viewing of his testimony under oath clearly shows. Mr Singletary failed in his duties as chief and was rightfully terminated due to those failures."