'Dancing with the Stars' season 27: Alan Bersten admits he has feelings for Alexis Ren following their on screen kiss
Rumors of Alexis and Alan dating first sparked seeing their on-screen chemistry; following that Alexis had admitted her feelings and now the confession from Alan is finally here!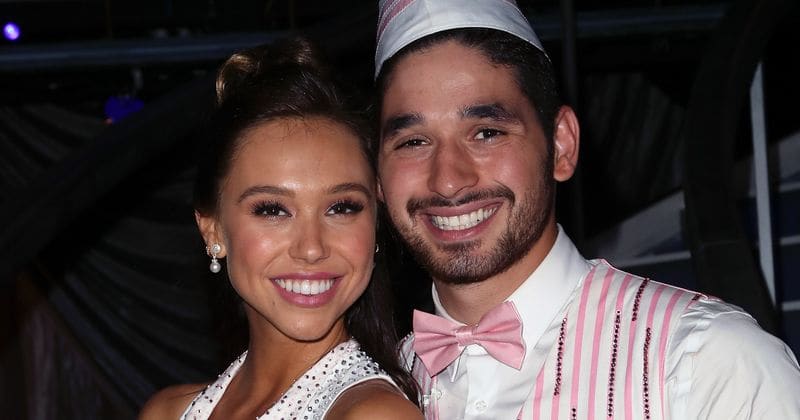 If this Season 27 of Dancing with the Stars has established one thing, it is the show's potential when it comes to matchmaking. Almost following the footsteps of season 20 winner, Rumor Willis and her then pro-partner, Val Chmerkovskiy, this season's star contestant Alexis Ren, and her pro-partner, Alan Bersten have developed feelings for each other. And while Alexis herself addressed the 'elephant in the room' that was rumors of them being a thing, initially Alan had shared that he was trying to sort his way through things. But now, looks like his feelings for Alexis are flowing pretty heavily too, and for people asking what drew him to her, he has some pretty solid answers as well!
As we have already shared, this Monday's Country Night episode held more surprises for fans than the scary double elimination. And those were good surprises, as right before Alexis and Alan's performance, a pre-taped video showed the two going horseriding, where Alan admitted to falling for Alexis and the two shared a kiss on screen. Speaking about that to Entertainment Tonight, Alan shared what according to him are Alexis' best qualities. 
"Even when it's hard, she doesn't give up, and I really like persistence and I like determination and I like passion," Alan shared about his star-partner on this season of DWTS. "Last week, some things were said," said Alan, 24. "I'm in a place where we worked so hard for this amazing journey together, and I'm afraid that I will mess that up in some way. But I've never had an experience like this."
If you think that's adorable, Alan followed it up, elaborating with: "It's so easy to just hang out with you, have fun and not worry about everything else. "I know that you put yourself out there last weekend, and I do have feelings for you. And I really feel like I am falling for you."
As for Alexis, she also shared a full account of how hard it has been to come clean about her personal feelings that too right in front of the camera. "After I opened up last week, I felt a little bit embarrassed. But now that we had this talk this week, I feel really good that everything's out in the open." And then happened the inevitable: no, not the double elimination. But the first on-screen kiss between Alexis and Alan. 
In Alan's personal experience, he also shared with ET that "I'm not good at opening up. I didn't want to leave her hanging. … It was horseback riding. It was beautiful. It felt right." And Alexis concluded that, resonating with his views. "It's hard to open up," she said. "It's really hard when there's six cameras staring at you, and you're just like, 'I'm just going to spill my heart right now,' It's really — it's weird."