'Crashing Through The Snow' Full Cast List: Meet Amy Acker and stars of Hallmark film Christmas has arrived early and we are not complaining. Hallmark's sugary romance continues with 'Crashing Through The Snow', the only new original movie from its 'Christmas in July' programming event. It stars Amy Acker, Warren Christie, and Brooke Nevin in key roles.
In other news, the network has recently concluded its 'Summer Nights' slate, which included a handful of heart-warming stories such as 'The Baker's Son', 'You Had Me At Aloha', 'Her Pen Pal', and 'Sand Dollar Cove'.
READ MORE
'Crashing Through The Snow': Release date and how to watch the Hallmark Christmas film
'My Sweet Holiday': Release date, plot, cast and all you need to know about Lifetime's Christmas romance
Full Cast List
Amy Acker as Maggie
Acker's Maggie is looking for love and a way to get her family together for Christmas. But her plans fall apart when she realizes that crashing ex-husband Jeff's holiday getaway with new girlfriend Kate is not the best idea. Will she be able to manage her emotions? Only time will tell. Acker has recently completed a season of the CBS series 'All Rise.' Previously, she has starred in two seasons of 'The Gifted', in which she played the lead role of Kate Strucker.
Warren Christie as Sam
He plays a light role, a relief in this case for Acker's Maggie. But like most relationships, theirs began with friction. He wants to help Maggie gift her daughters a merrier Christmas but both are underprepared for the challenges that come with a blended family. He is known for his roles in 'Apollo 18' and various TV series such as 'October Road' and 'Happy Town'. Most recently, he was a part of NBC's 'The Village' and USA Network's 'Eyewitness'.
Brooke Nevin as Kate
Kate could be a character that's stuck. Hopefully, she means well and wants everyone to get along but is she able to do so? Maybe, maybe not. Maggie feeling like she's third-wheeling during the vacation could put a stop to Kate's Christmas-with-family plans. The Canadian-born actress has been a mainstay on television since her debut in the Nickelodeon series 'Animorphs'. She has also starred in 'S.W.A.T' and 'CSI: Crime Scene Investigation'.
Kristian Bruun as Jeff
Jeff plays the ex-husband and new boyfriend. He has moved on but will his past let him be in peace? Having both Maggie and Kate under one roof, along with his daughters is an idea that sounds good on paper. He was recently seen as a series regular in 'Carter', 'Departure', and 'Avocado Toast'. Bruun is also known for his role in the award-winning series 'Orphan Black' and 'Murdoch Mysteries'.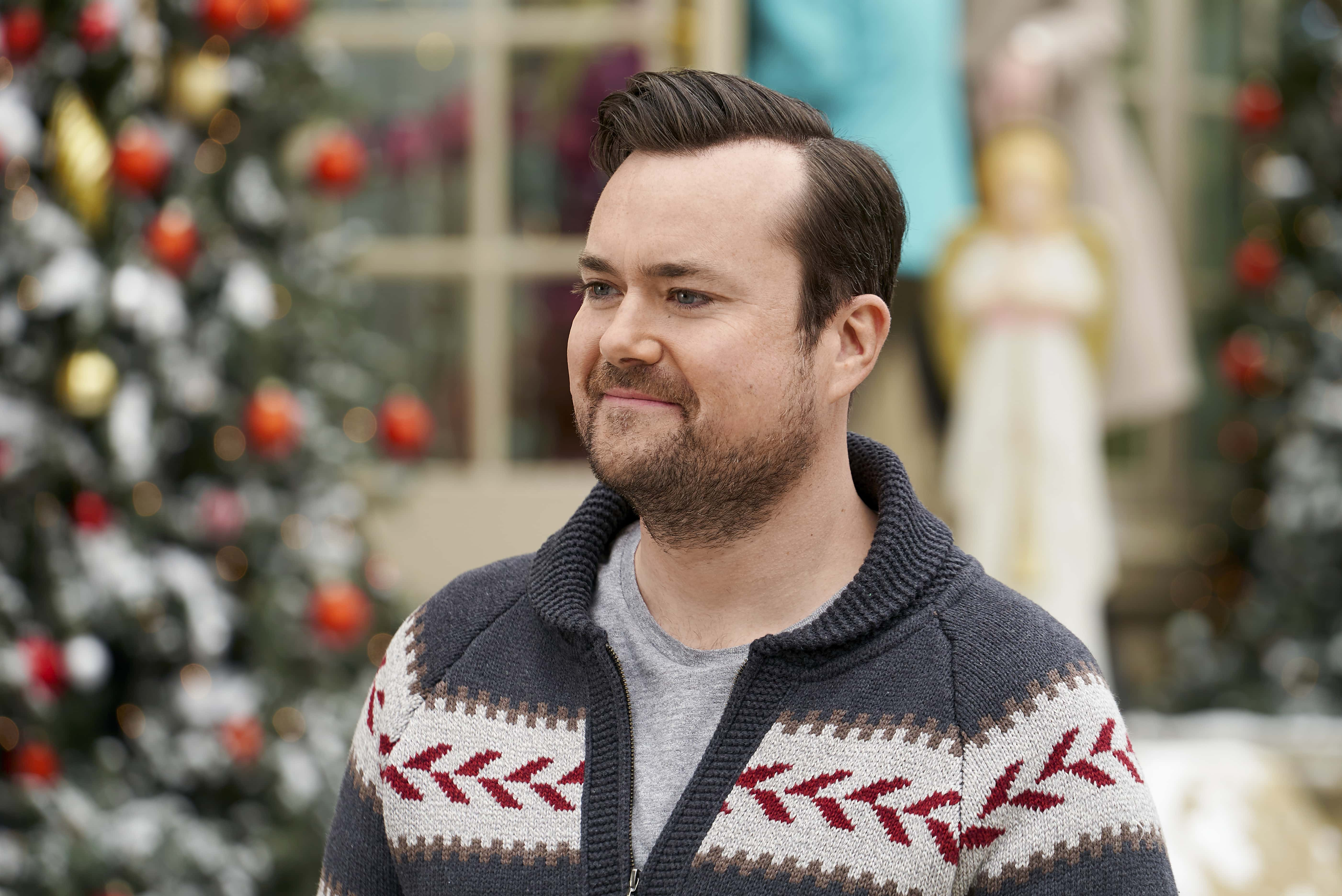 The official synopsis reads: "Maggie (Acker) and her ex-husband, Jeff (Bruun), have always been friends first. When Jeff's new girlfriend, Kate (Nevin), spontaneously invites Maggie along on their Christmas getaway in Aspen, she jumps at the chance to spend the holiday away with her two daughters. Maggie feels like a third wheel crashing their Christmas but she's not alone for long as Kate's hapless brother, Sam (Christie), shows up unannounced with a plan. Always seeming to live in Kate's shadow, Sam wants to put an end to that trend. He convinces Maggie that together, they can help give her daughters their best Christmas ever. But neither of them is adequately prepared for the blended family challenges that lie ahead – or the feelings they develop for one another."
'Crashing Through The Snow' premieres on July 10, Saturday at 9/8c. For more information, check your local listings. If you don't have access to cable TV, subscribing to streaming services will help your case. While fubo TV has a $64.99 monthly subscription plan that includes all of Hallmark's three channels, HGTV, and Lifetime, a Philo subscription comes at a flat rate of $20 a month and comes with a seven-day free trial.
Share this article:
Crashing Through The Snow Cast Amy Acker plays Maggie Warren Christie Sam Hallmark Christmas film