'Her Pen Pal' Review: Hallmark romance is a predictable but delightful watch Spoilers ahead

It's hard to stop smiling while watching 'Her Pen Pal'. Hallmark's latest romance outing is a blend of cheesy, funny and adorable all rolled into one and topped generously with one ingredient — love. Mallory Hansen's Victoria's love story forms the central theme of this love story. The 90-minute drama, despite being predictable, is a relatable affair. Victoria is an elite wedding planner and is eager to be the maid of honor at her best friend Tracy's (Jane Wisener) wedding in Paris.
'Her Pen Pal' is a part of Hallmark's summer titles which include 'To Catch a Spy', 'The Baker's Son', 'You Had Me At Aloha', and 'Sand Dollar Cove'.
READ MORE
'Playing Cupid': Release date, plot, cast, trailer and all you need to know about Hallmark's romance movie starring Nicholas Gonzalez
'Right In Front Of Me': Air time, how to live stream, cast and all you need to know about Hallmark's spring romance

Her happiness takes a nosedive when she realizes that her ex, Cameron (Lachlan Nieboer), is part of the wedding as the best man and has also brought his date, Jan with him. His 'Work Wife' as his new love, just infuriates and upsets Victoria. Somewhere along, good news comes in the form of Jacques (Joshua Sasse), Victoria's old pen pal who she eventually moved on from. This may have given her a new plus-one for the wedding, but clearly, cupid's work and some chemistry bring them closer.
The first 30 minutes sets context about Victoria's life. What makes 'Her Pen Pal' a worthwhile watch is the utter relatability of it all. How often do people get a second chance as far as love goes? Again, this may be a load of cheese, but it's just what the 'Summer Night Series' has as part of its slate, and 'Her Pen Pal' is a crisp and light-hearted watch.

Hansen's Victoria does a great job as the in-love-but-can't-hide-it lead, while Jacques is flirty, charming and intense at the same time. The supporting cast does their bit and pops in and out of the frame often, but never stealing the spotlight from Hansen and Sasse.
The Paris setting just adds to the depth of the movie. A rekindled love story in one of the most romantic places in the world just provides another reason to watch the film. Coming back to the story. Tracy's indecisive nature comes to the fore when news of their venue being unavailable makes her question if she was better off without one. The movie fleshes out the supporting cast and gives them enough to make sure they're more than just mise-en-scene.

The flick quickly moves into love-triangle territory when Cameron realizes he still has feelings for Victoria. Surprise! Jan realizes the evident love felt, and after a heart-to-heart with Victoria agrees that no matter what, they remain friends.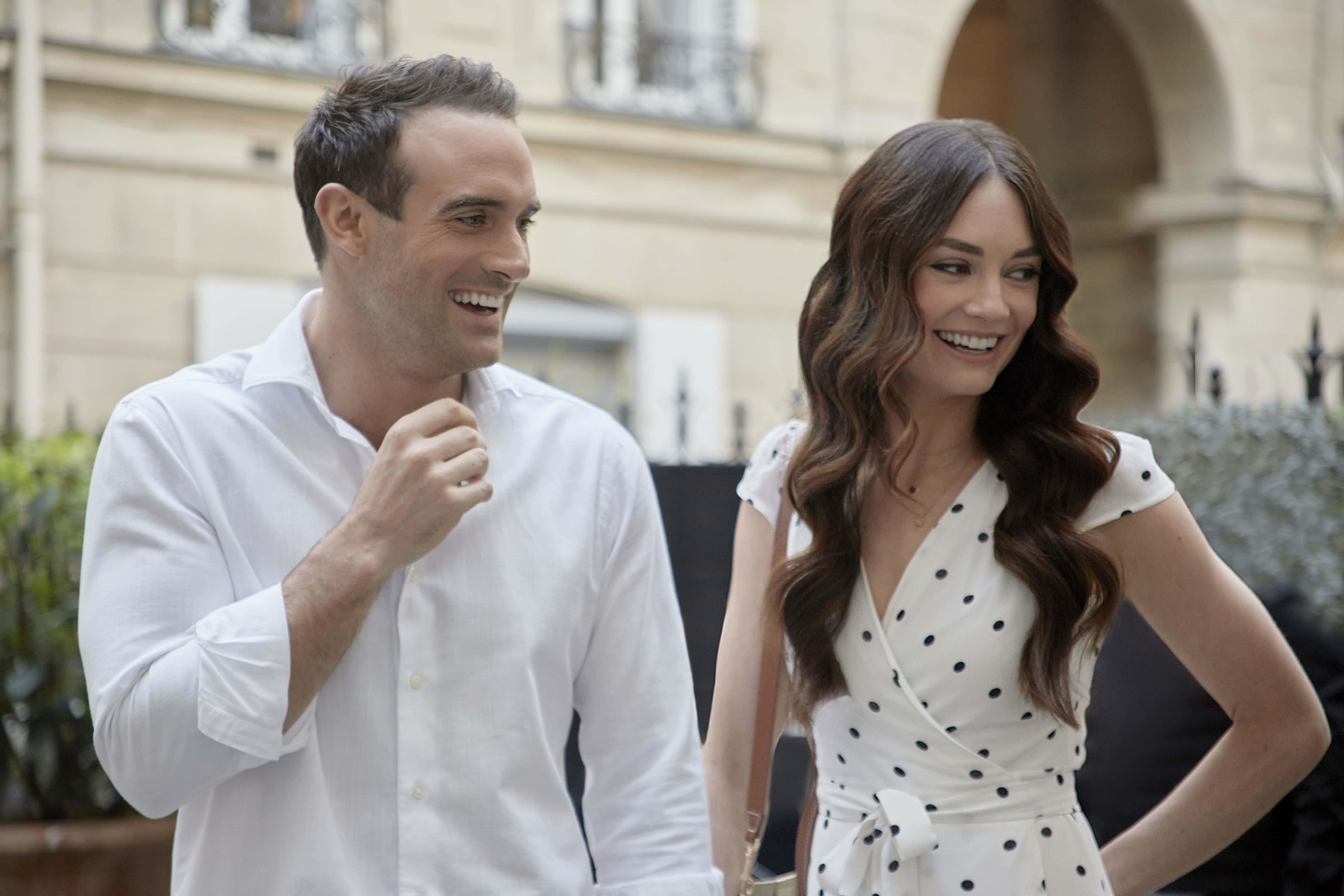 'Her Pen Pal' slips from pleasant to complicated just once and that serves as the lump in the throat moment. And up until the last 10 minutes, the plot keeps you guessing whether Victoria will choose Cameron or Jacques.

In the end, this was perhaps a love story that was always meant to work out the best for Victoria.

'Her Pen Pal' premieres on June 19, Saturday, on Hallmark at 9/8c.