Coronavirus: WHO official slams nations for spending millions on all security threats, except public health Stating that countries spend a million times more preparing for every type of security challenges, except a public health one, a top World Health Organization (WHO) official warned that countries might be paying a heavy price for ignoring preparedness as one of the central measures of human security.

Dr Michael Ryan, Executive Director, WHO Health Emergencies Programme, said that hopefully, they have learned their lessons this time with the COVID-19 outbreak.

"We spend quantum more, thousands more, million times more preparing for every type of other security challenges, except a public health one. And we may be paying a heavy price for ignoring preparedness as one of the central measures of human security on this planet," said Dr Ryan during a media briefing.

He said: "I hope we don't pay too heavy a price for that. But we will certainly learn the lessons and hopefully, we have learned our lessons this time." Dr Ryan said that experts and countries must assess where things can be improved in the future.
"After the outbreak is over, we can see where did we go wrong, where we could do things better, where can we increase transparency, where we can improve systems. Where can we improve all the things we know now, we would love to have stronger. And we will come and see what we are prepared to invest in the future," he said.

According to latest estimates, 3,383 have died and 98,370 have fallen sick globally in the COVID-19 outbreak.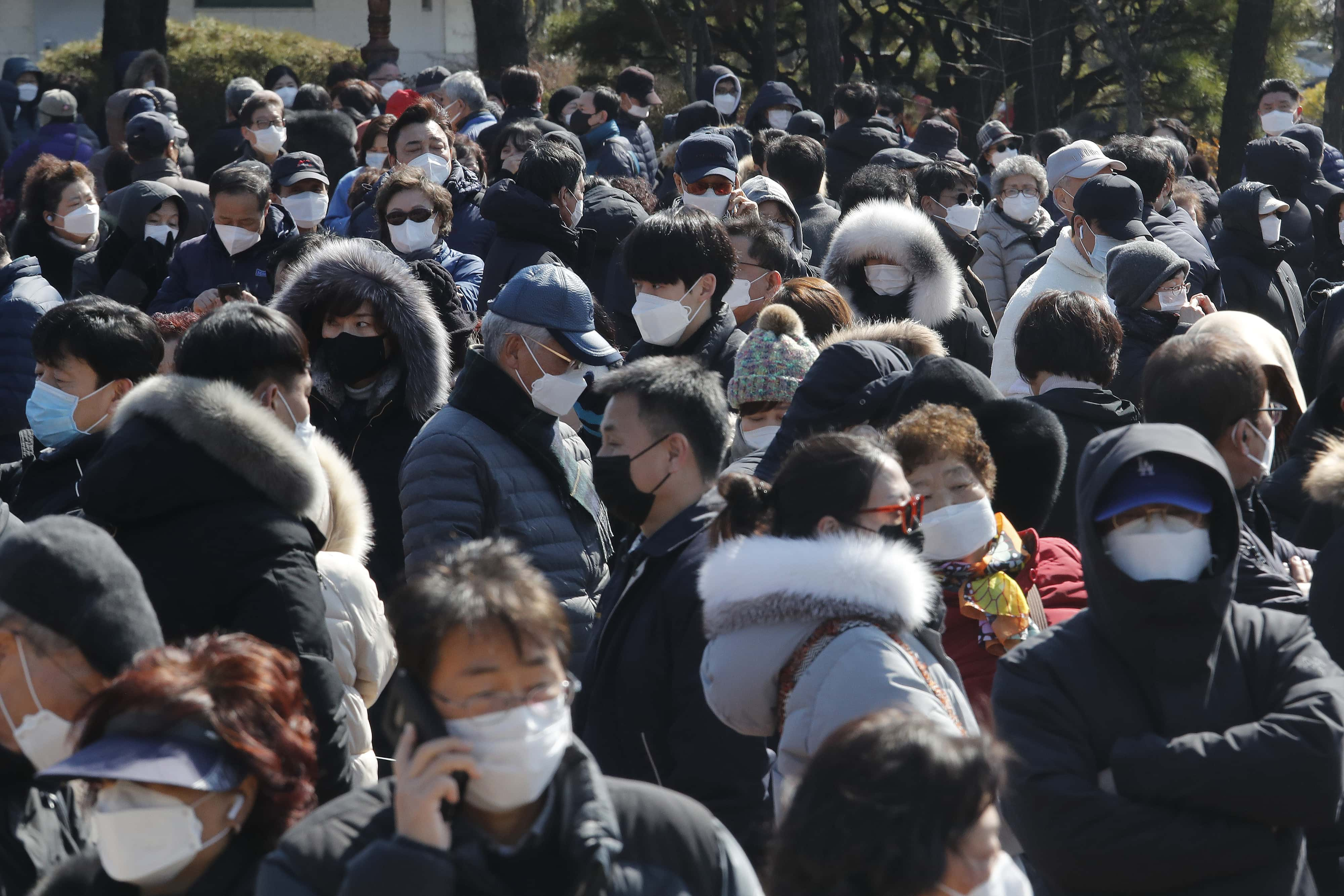 In its first report on global preparedness for health emergencies last year, the WHO had warned how a deadly global pathogen could kill 80 million due to countries' unpreparedness. Experts have said that international funding mechanisms should expand their "scope and envelopes" to include health emergency preparedness.

A persistent challenge, said the report, is that while more and better-targeted funding is required at all levels starting with national governments, too many national leaders have not prioritized spending on health systems overall and preparedness in particular.

"Preparedness is hampered by the lack of continued political will at all levels. Although national leaders respond to health crises when fear and panic grow strong enough, most countries do not devote the consistent energy and resources needed to keep outbreaks from escalating into disasters. Success in national preparedness rests upon the ability of countries to identify systems gaps, develop their plans and finance them," the report said.
Take the US for example. A report, which was also published in 2019, said that the budget for the Centers for Disease Control and Prevention (CDC) has not kept pace with the US' growing public health needs and emerging threats.

"The CDC's budget fell by 10% over the past decade (FY 2010-19), after adjusting for inflation," said the report on the impact of chronic underfunding on America's public health system by Trust for America's Health (TFAH), a nonprofit.

It further said, "The CDC is America's first defense against health threats and epidemics. From FY 2003-19, the CDC's funding for state and local preparedness was cut by a third. Recently, there have been small increases, including $10 million in FY 2018 and $5 million in FY 2019. But these welcome moves were not nearly enough to restore lost resources, nor to prepare for public health emergencies that are becoming more frequent and severe."
On Thursday, the US Senate passed an $8.3 billion measure to help tackle the coronavirus outbreak. The plan is more than triple the $2.5 billion amount outlined by the White House 10 days ago. The Trump proposal was immediately discarded by members of Congress from both parties.
Some nations not taking COVID-19 seriously
WHO experts also warned that the COVID-19 outbreak is not a drill and that this is not the time for excuses or the time to give up. The WHO voiced concern that some countries have either not taken this seriously enough, or have decided there is nothing they can do.
"We are concerned that in some countries the level of political commitment and the actions that demonstrate that commitment do not match the level of the threat we all face," said Dr. Tedros Adhanom Ghebreyesus, Director-General of the WHO, during a briefing.
He said this is a time for pulling out all the stops. "This epidemic is a threat to every country, rich and poor. As we have said before, even high-income countries should expect surprises. The solution is aggressive preparedness," said Dr Ghebreyesus.

He added, "Countries have been planning for scenarios like this for decades. Now is the time to act on those plans. These are plans that start with leadership from the top, coordinating every part of the government, not just the health ministry – security, diplomacy, finance, commerce, transport, trade, information and more – the whole government should be involved. Activate your emergency plans through that whole-government approach."