Coronavirus: US Military only has 'few thousand' hospital beds while study suggests New York alone could need 140k US Defense Secretary Mark Esper has cautioned that the military has limited capacity to provide hospital beds. During an interview, when asked if the US military has significant medical resources available, given the scale of the pandemic, he answered in the negative. Esper said the military can provide a few thousand beds at the most.

"What we have great capacity for is planning, and logistics and things like that when it comes to supporting civilian authorities. But in terms of hospitals, we have a limited capacity, maybe a few thousand beds at most to provide. Most of our capacity, our deployable field hospitals are geared towards treating trauma patients. So they are structured and configured that way, not in terms of supporting persons with infectious diseases," he told NPR during the interview.

The numbers would fall far short of the requirements projected by New York alone. During a March 24 briefing, New York Governor Andrew Cuomo had said that new projection suggests that the number of hospital beds needed could be as high as 140,000.

"So, flatten the curve, flatten the curve. We haven't flattened the curve and the curve is actually increasing. That means the number of hospital beds (New York currently has), which is at 53,000 beds, 3,000 ICU beds. The anticipated need now for the height of the curve is 140,000 hospital beds, and approximately 40,000 intensive care unit beds," he said.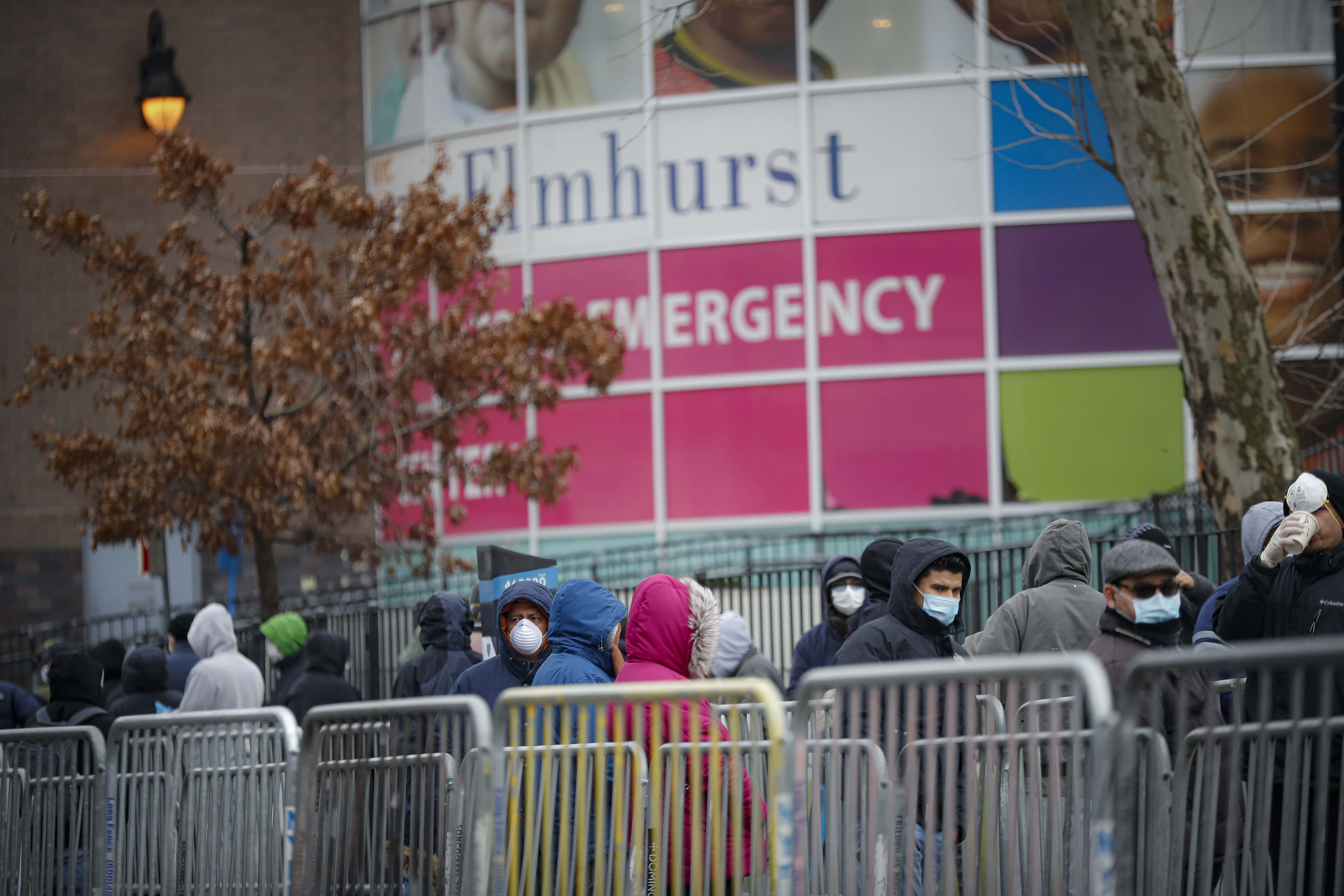 Esper's comments also come amid governors and mayors across the country calling for the US military to provide medical resources such as beds and ventilators. During a March 23 briefing, Esper had said that he has spoken with "seven, eight, nine, 10 governors so far" and each one of them has had requests for field hospitals. "We clearly can't meet everybody's needs with what we have in our inventory," he added.

The military has doctors, nurses and other medical professionals it can deploy, but Esper said a majority of them are reservists who also have civilian jobs in the same fields. "We're very conscious as we deploy both the assets and the people that we're not taking somebody from a civilian hospital working with COVID-19 patients in one part of the country to another part of the country to deal with the same problem," Esper told NPR.

Till March 26, the US Centers for Disease Control and Prevention (CDC) has reported 68,440 cases and 994 deaths in the US.

New estimates by researchers show that there could be a total of 81,114 deaths in the US from COVID-19 over the next four months. Experts from the Institute for Health Metrics and Evaluation at the University of Washington's School of Medicine, however, caution that the range is large — from 38,242 to 162,106 deaths.

"Using a statistical model, we predict excess demand will be 64,175 total beds (ranging from 7,977 to 251,059) and 17,309 ICU beds (ranging from 2,432 to 57,584) at the peak of COVID-19. Peak ventilator use is predicted to be 19,481 ventilators. Peak demand will be in the second week of April," the analysis says.
Meanwhile, during a briefing on March 24, Esper said that he has outlined three priorities amid the pandemic — taking all necessary measures to protect the force, its people, its dependents, contractors and civilians; ensuring the safeguarding of US's mission capabilities; and supporting the "whole-of-government effort again, to protect the American people".
"DOD (Department of Defense) is all-in on this. We have deployed thousands of National Guardsmen from all 50 states, plus four territories. The Army is deploying field hospitals to a couple of our major cities. The Navy will be soon deploying our medical hospital ships to both Los Angeles and to New York City," he said.

He added, "We're also helping in many other ways as well, whether it's opening up our strategic stockpiles of masks and ventilators and other pieces of equipment to help the American people."

During the briefing, in answer to questions on how prepared is the Department of Defense to take care of its people, and whether it has enough medical supplies to get its people through this crisis, Esper replied yes. "We have a strategic stockpile of medical supplies. We have enough that we are able to offer to the interagency team a supply of masks and gowns and ventilators and things like that. Our MTFs — our medical treatment facilities — and our dental facilities are fully-staffed and have sufficient supplies and medical equipment," he said.

Esper, however, warned that "like everybody else, we're going to face shortages with regard to some of the personal protective equipment until the private sector industry can pick up the slack, and so we're looking at that very carefully."

He said the department will soon come out with a policy to limit elective surgery so that they can free up doctors, nurses and other medical professionals. "But at the same time, it'll increase the supply by reducing the demand on personal protective equipment," added Esper.