Coronavirus: California, Ohio and Illinois shut bars and restaurants after mass gathering ban As the number of confirmed coronavirus cases in the country continues to surge, the Centers for Disease Control and Prevention (CDC) has asked US officials to clamp down on gatherings of more than 50 people for approximately eight weeks.
The governors of California, Illinois, and Ohio have also called for full closure of all bars in their respective states.
Gavin Newsom, Governor of California, in a press conference on Sunday, March 15, afternoon advised restaurants in the state to reduce their accommodating capacity by half as officials have more "nuanced concerns and considerations".
He also advised the shutting down of all bars in a preventive move to control the spread of coronavirus in the state and properly socially distance citizens. About 5.3 million senior citizens, aged 65 and above, have also been asked to self-isolate.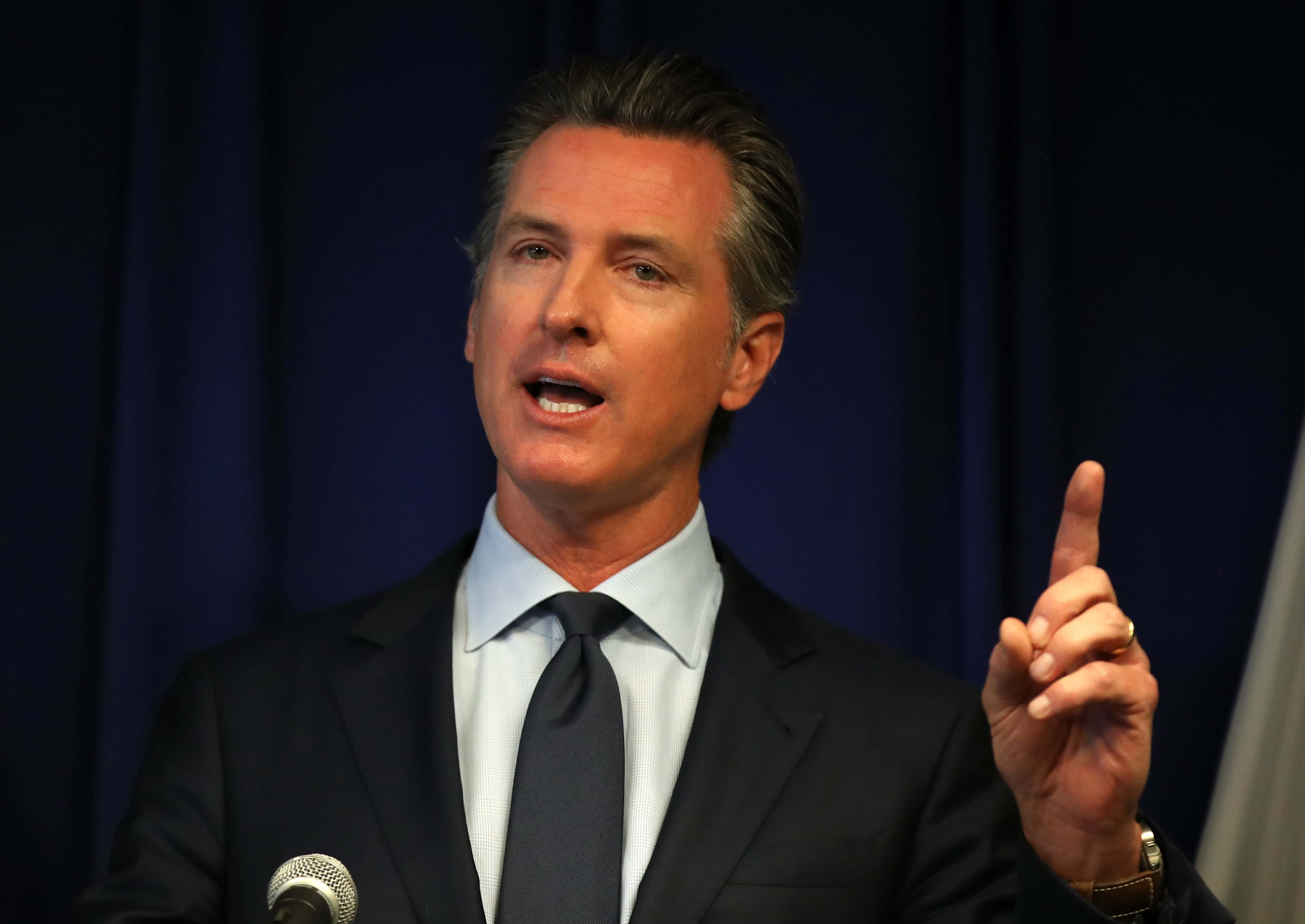 "We are directing that all bars, night clubs, wineries, brewpubs and the like be closed in the state of California," he said. "Some have suggested shutting down all of our restaurants. We don't believe ultimately that is necessary at this moment. Consideration nonetheless is to socially distance patrons within these establishments."
The total confirmed cases in the US have now surpassed 3,200 with 62 fatalities, out of which California reportedly has 335 cases and six deaths, as of Sunday afternoon.
"We believe that this is a non-essential function in our state and we believe that it's appropriate under the circumstances to move in that direction," Newsom added.
Earlier this month, Newsom declared a state of emergency after the first case of death reported due to COVID-19. Newsom's announcement was prompted by the CDC's call to state officials to prohibit mass gatherings that could potentially proliferate the infection in the state.

"CDC, in accordance with its guidance for large events and mass gatherings recommends that for the next 8 weeks, organizers cancel or postpone in-person events that consist of 50 people or more throughout the United States," the CDC said in an official statement on its website.
Besides California, Ohio and Illinois and more states across the country have taken similar steps to curb the spread of the novel virus.
JB Pritzker, Governor of Illinois, said that all bars and restaurants in the state will be closed to the public, starting Monday evening. "The time for persuasion and public appeals is over," Pritzker said. "This is not a joke. No one is immune to this."
Pritzker's announcement came after the federal government's top infectious disease expert, Dr Anthony Fauci proposed a 14-day national shutdown to control the outbreak. Fauci is a member of the White House's task force and heads the National Institute of Allergy and Infectious Diseases at the National Institutes of Health.
Governor Mike DeWine of Ohio also announced that all the restaurants in the state have been asked to close for the time being. DeWine took to twitter to make the announcement on Sunday afternoon, "We will be issuing an order closing all bars and restaurants in #Ohio beginning at 9 tonight."
"I'm aware that this will impact many, many good workers. I can't tell you how sorry I am, but we will work to mitigate the suffering. It is our goal to get everyone through this," he added.
DeWine's announcement also clarified that restaurants and bars will be available for take-out service. "Every day we delay, more people will die. If we do not act and get some distance between people, our healthcare system in Ohio will not hold up," he added.
Charlie Baker, Governor of Massachusetts has ordered schools to close, starting Monday. Gov Baker declared a state of emergency in Massachusetts, last week. He also banned gatherings of more than 25 people and limited restaurants to only home-delivery.

"I'm ordering that any restaurant, bar or establishment that offers food or drink, shall not permit on-premises consumption. These establishments may continue to offer food for takeout and delivery," Baker said at a press conference.
New York City also announced that it will be on lockdown starting Monday, March 16. "I became convinced over the course of today that there is no other choice," Mayor Bill De Blasio added.
Florida and Miami have closed all their recreational spots — Walt Disney World, Universal Orlando, Miami Beach, and Fort Lauderdale — to the public. It has issued 10 pm as the closing time for bars and restaurants in the state and ordered that crowds be limited to 250.
"We cannot become a petri dish for a very dangerous virus," said Miami Beach Mayor Dan Gelber. "Spring break is over. The party is over."
The global estimate of confirmed cases is now over 162,000 with 6,000 fatalities and thousands of new cases emerging each day.
While in self-isolation, Americans have taken to social media to express their concerns and post reactions to the news of nationwide shutdown.
"Smart. Now open free drive through coronavirus testing at every major medical center in the state. Ramp up the # of cases processed by utilizing public universities or letting UC Davis lead the way. @GavinNewsom," a user tweeted addressing the issue of coronavirus testing and possible inaccuracy in confirmed cases.
Another user tweeted in support saying, "It's going to be hard for a few weeks. Gotta find a silver lining. We are resilient people. But we've got to help stop the spread until they get this under control."
"Great, now everyone's gonna buy all the alcohol from the grocery stores," a third commented, jokingly. It seems that most people are enraged about the shutdown because it means that for many, their sole source of income is threatened.
"@GavinNewsom you better help the business owners and their workers! They actually want to work! Stop throwing all my hard-earned tax dollars towards dopers on the streets who just want handouts. Help these people you are hurting with your asinine ideas!" one quipped.
"Wow California is really wanting people to go into a f*****g panic just wait for everybody to start fighting over the little things and where are these people supposed to get income from," another added.